Is it coriander or cilantro? In the United States, the leaves of this pungent plant are generally referred to as cilantro and the seeds as coriander, but that's not a universal distinction; both names are correct, and what you call it depends on where you live, and what your first language might be. Coriandrum sativum is cultivated for its divisively-flavored leaves (your genes are to be blame if you hate them), and for its aromatic seeds, which are usually used dry. But this herb has a culinary secret up its green sleeve: Harvested while tender and juicy, green coriander seed has a dramatically fresh flavor that enhances just about anything. If you have never tasted this ephemeral, seasonal crop, you may be about to meet your new favorite ingredient.
Photography by Marie Viljoen.
Coriander-slash-cilantro is entirely edible (roots, leaves, flowers, green and mature seeds); it is ornamental; it supports pollinators; it has a long season of interest; and it is bountiful. What's not to like?
A common gardener's lament is that the plant tends to bolt, sending up tall, lacy flowering stems and setting seed rather quickly, implying that it becomes useless. But bolting does not have to be a bad thing. The feathery leaves of mature cilantro remain good to eat, the airy white flowers are highly attractive to pollinators (and very pretty), and the subsequent green coriander seeds are uniquely delicious.
The herb is also a boon for small spaces. In spring I tuck some seeds into larger pots, alongside roses and alliums, in my 110-ish square foot terrace, where their pleasingly delicate leaves and flowers grow tall (up to three feet) by late summer. (You can also sow the seeds through the year, in succession.) One plant produces about one-third of a cup of coriander seeds.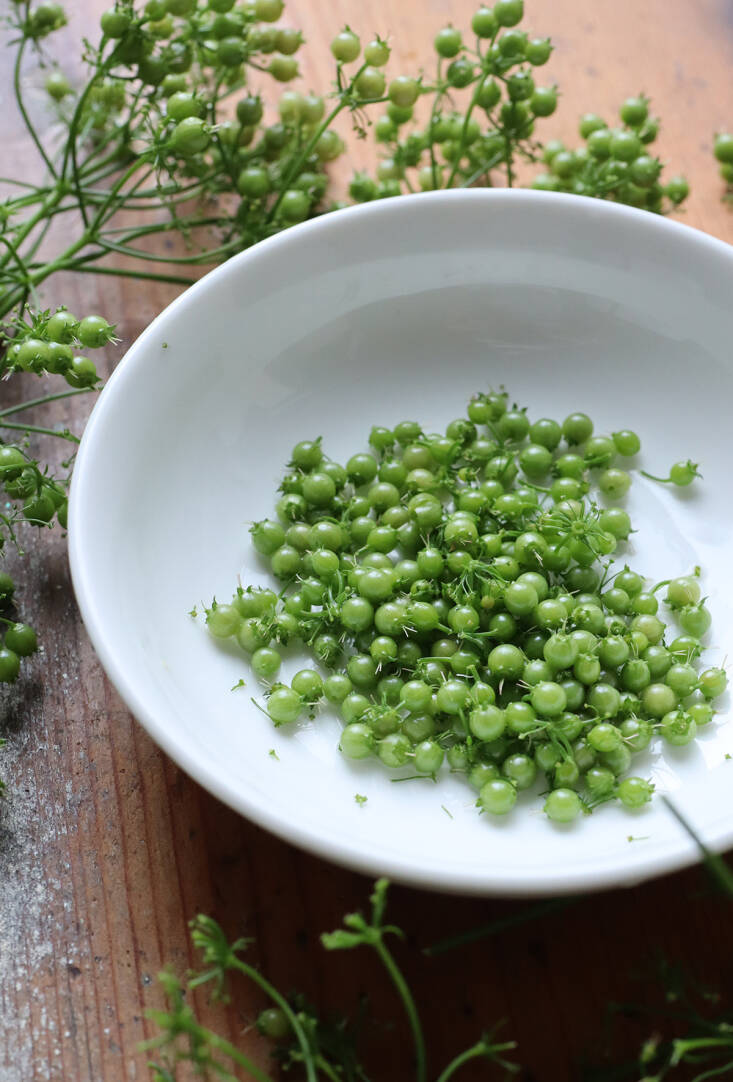 Green coriander seeds are produced over a period of several weeks, from mid to late summer (if spring-sown). While these immature seeds will dry effectively if harvested and left out, for maximum fresh, green flavor-impact they must be used while still juicy—so pretty much immediately. You should be able to collect them from your plants for almost a month.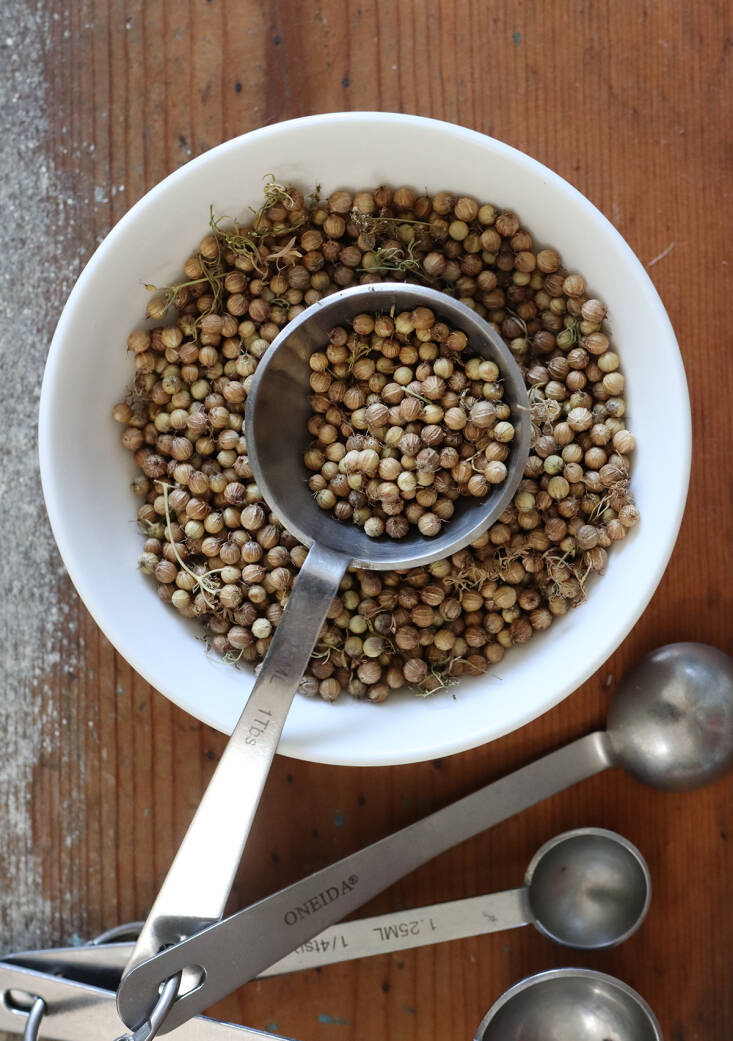 Note: If you did want to leave the coriander to mature for more conventional use, don't harvest any green seeds; just let the plant set seed until there are almost no flowers left. The whole herb can then be uprooted or cut, and hung up or spread out to dry, before you pick off the dry, brown seeds.
Green coriander seeds, crushed as a filler or topping for bakes (like this pillowy milkbread stuffed with chicken of the woods mushrooms), are brighter in flavor than the dry seeds.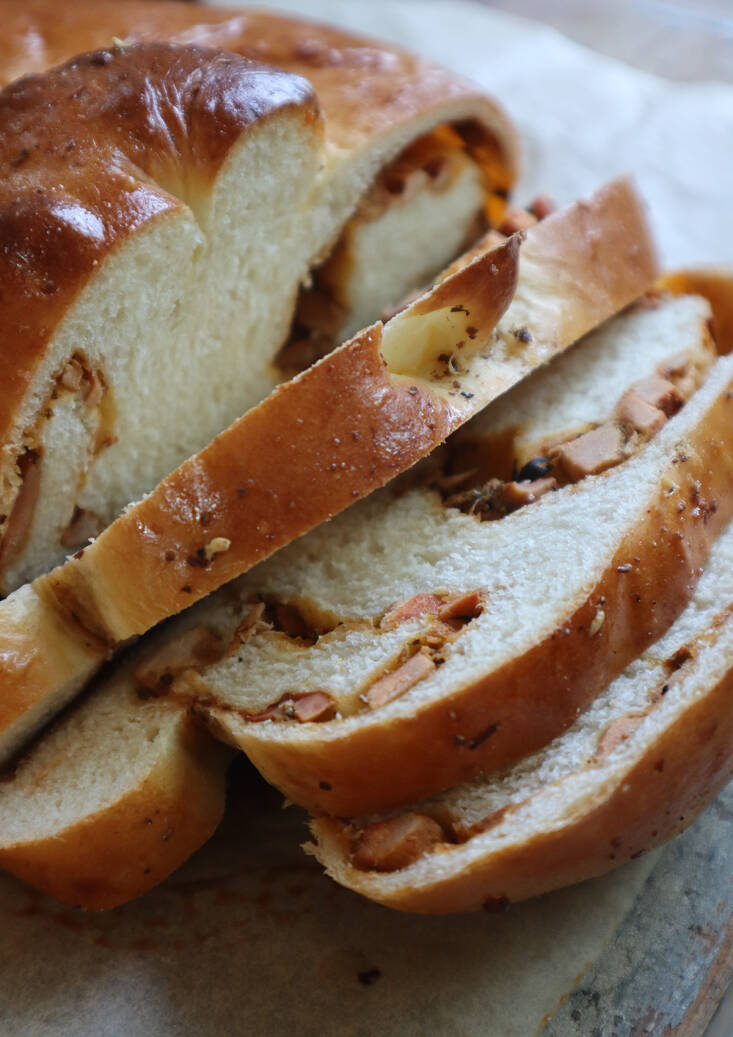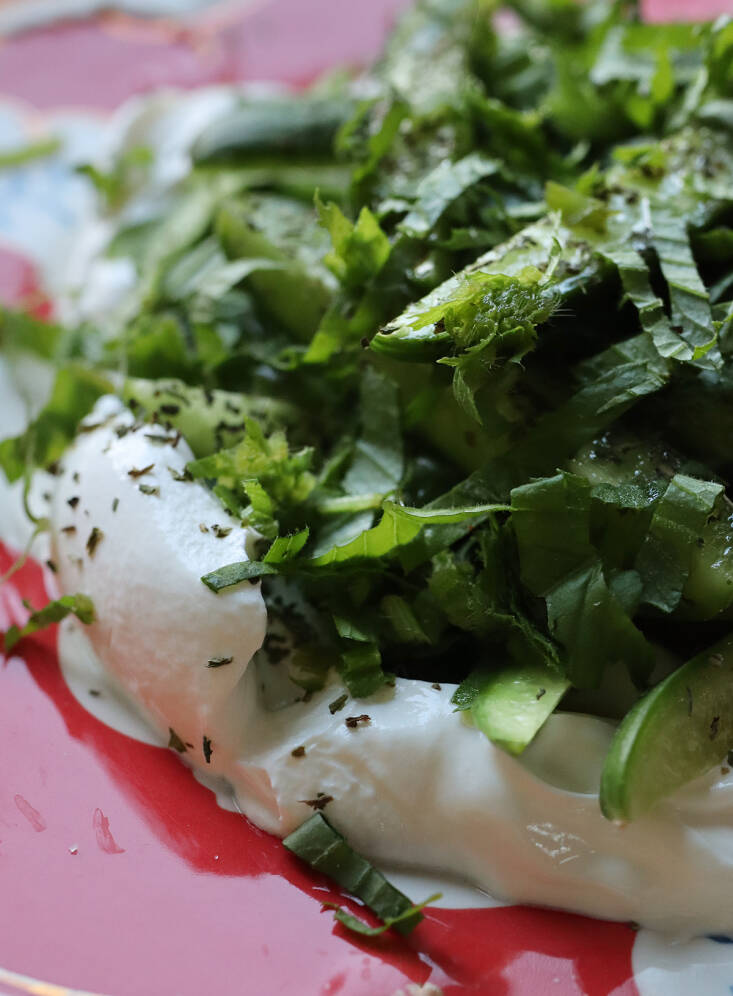 But green coriander shines when used raw: In salads, in dressings, on eggs, atop tender tofu, and in last-minute, finishing marinades for fish or mushrooms straight off the grill.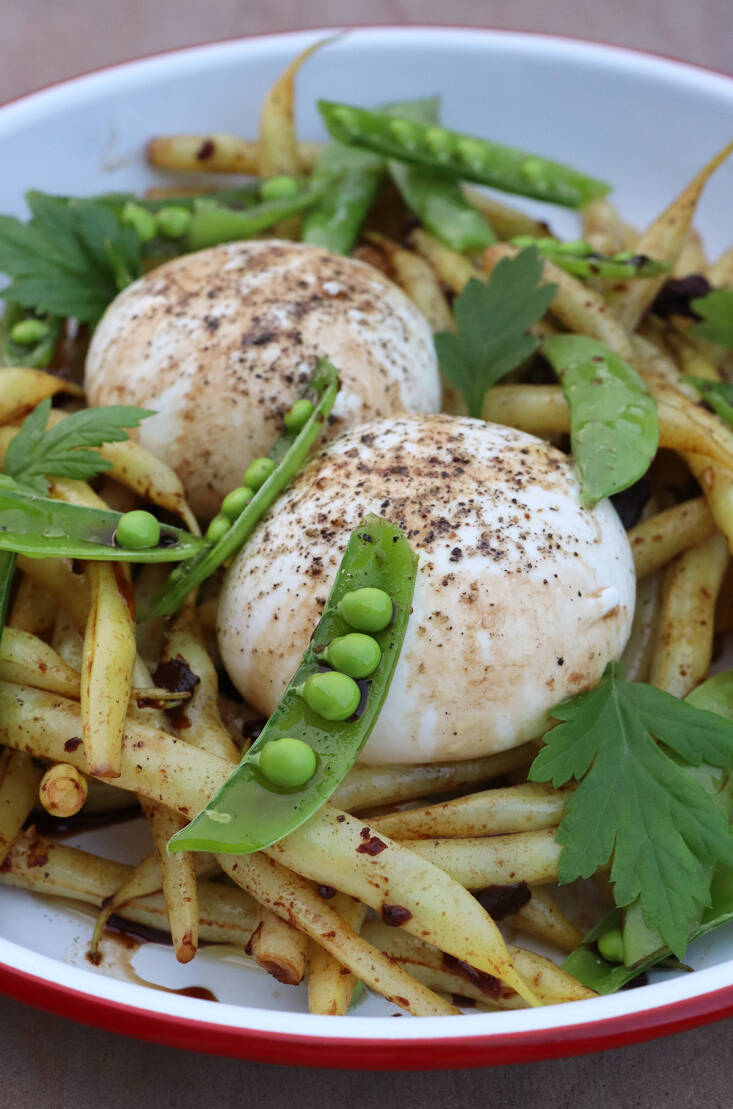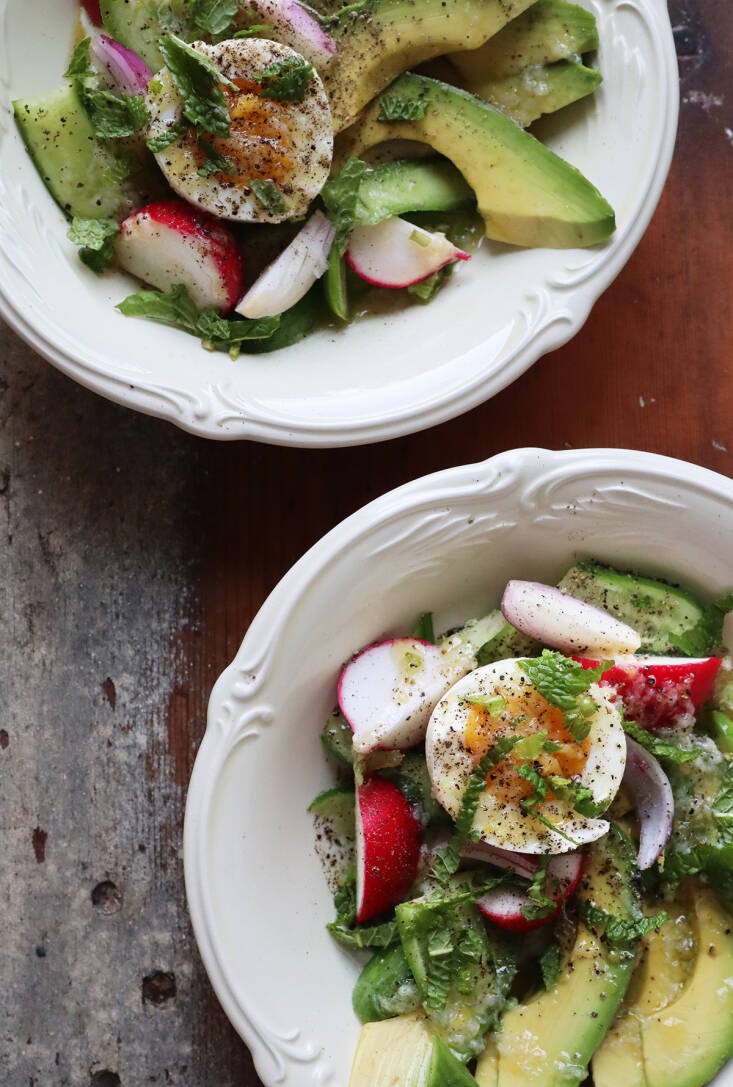 I first made this perfumed dressing using the zest of unripe yuzu, which grows in a pot near my cilantro. (Their chance proximity planted an idea, and it was a good one.) Yuzu can be hard to find, so use lemon or even clementine zest, instead.
Green Coriander Seed and Citrus Dressing
The vibrant flavor and scent of this versatile, simple dressing, may be life-changing. Or at least, bowl-licking.
½ teaspoon fresh green coriander seeds (about 8 seeds)
¼ teaspoon microplaned lemon zest
1 Tablespoon + 1 teaspoon lemon juice (about ½ lemon)
Large pinch salt
Large pinch sugar
1 garlic clove, microplaned
3 Tablespoons extra virgin olive oil
8 mint leaves, shredded
Using the flat of a chef's knife, mash the coriander seeds on a chopping board. Combine all the ingredients in a small jug or bowl. Whip with a fork until emulsified.
Lunch-Bowl Salad
Serves 2
A fresh market salad. You can substitute steamed green or wax beans, raw peas, use basil instead of mint; you're looking for a balance of crisp and creamy textures.
2 large eggs, boiled for 8 minutes
½ cup Greek yogurt
1 ripe avocado, peeled and sliced lengthways
2 radishes, quartered
4 baby, or 1 Persian cucumber, thinly sliced
3 baby red onion bulbs (substitute scallions), quartered and separated
Peel and half the boiled eggs. Divide the yogurt between the two bowls, and spread it as a bed for the other ingredients. Arrange the vegetables and eggs in the bowls, and pour the just-emulsified green coriander dressing over everything.
See also:
(Visited 3,014 times, 16 visits today)
Frequently asked questions
What are green coriander seeds?
Green coriander seeds are the premature seeds of the coriander plant, also known as cilantro. They are harvested before they turn brown and have a distinct green color and flavor.
How are green coriander seeds different from mature coriander seeds?
Green coriander seeds have a fresher and milder flavor compared to mature coriander seeds. They are often used as a seasoning in various cuisines, particularly in Indian and Thai cooking.
How can I use green coriander seeds?
Green coriander seeds can be used in various ways. They can be ground into a powder and added to spice blends, marinades, and sauces. They can also be used whole to infuse flavors in soups, stews, and pickles. Additionally, they can be toasted and sprinkled over dishes for added texture and flavor.
Where can I find green coriander seeds?
Green coriander seeds can be found in specialty or ethnic grocery stores, farmers markets, or online spice retailers. They are often sold as whole seeds or ground powder.
Are green coriander seeds interchangeable with mature coriander seeds?
While both green and mature coriander seeds come from the same plant, they have different flavors. Green coriander seeds are milder and have a fresher taste, while mature coriander seeds have a stronger, nuttier flavor. However, they can be used interchangeably if you want to experiment with different tastes in your dishes.
Can I grow coriander plants to harvest green coriander seeds at home?
Yes, you can grow coriander plants at home and harvest green coriander seeds. Coriander plants are relatively easy to grow and can be cultivated in containers or garden beds. To harvest green coriander seeds, you need to collect them before they fully ripen and turn brown.