When a Connecticut couple asked their architect friend Naomi Darling to design a gazebo on their property, she gently insisted they build a teahouse instead.
The couple–photographer and writer Sean Kernan and writer Karen Kernan–envisioned a structure perched on the high point of their property on Connecticut's coastline. According to Darling, "I wanted to focus on the idea of creating a pavilion based on simplicity and natural materials."
Darling spent her childhood in Japan with her art historian parents; studied pottery in Hagi, Kyushu; and worked at Olson Kundig Architects in Seattle before settling in Connecticut (she is a professor of architecture, teaching in a shared position at Hampshire College, Mount Holyoke College, and the University of Massachusetts at Amherst). In addition to teaching, she practices architecture at Naomi Darling Architecture and collaborates with her husband, sculptor Darrell Petit. Here we look at the teahouse she created.
Photography by Sean Kernan.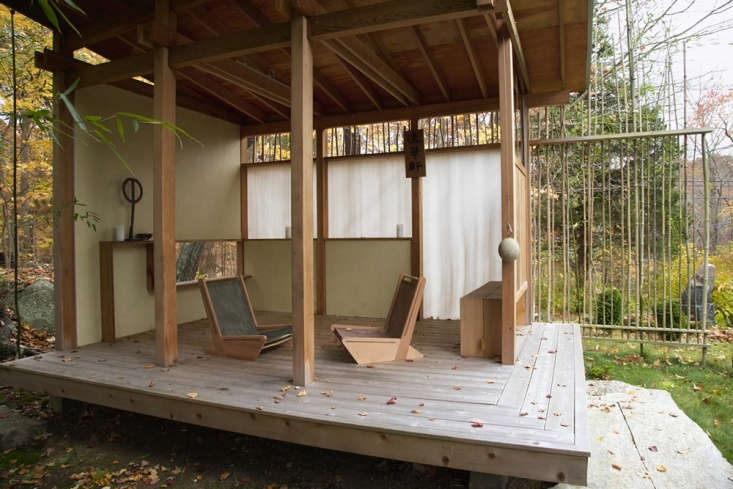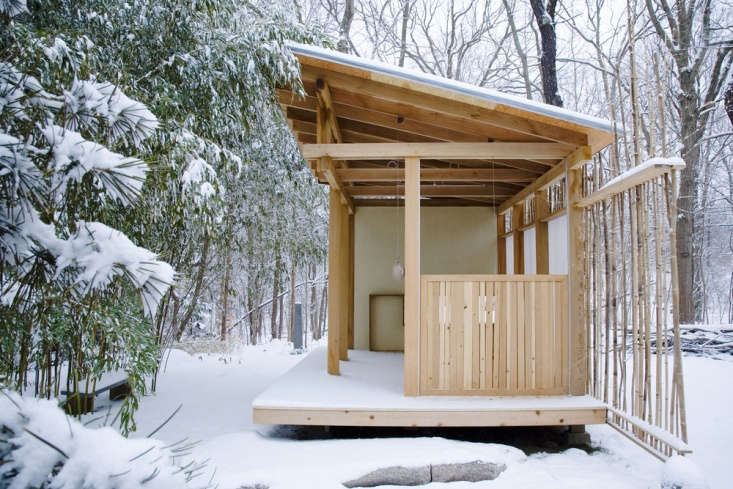 See more of our favorite outbuildings in our Hardscape 101 guides. And if you're planning a project of your own, here are more tips and inspiration:
N.B.: This post is an update; the original story ran on February 23, 2012, as part of Remodelista's Wabi-Sabi issue.
(Visited 1,007 times, 7 visits today)