Vegetables have come a long way. We take it for granted that we can pick up exotic leaves and salads in even the most ordinary stores, but back in the 1970s it wasn't quite the same story. Joy Larkcom was one of the early pioneers of vegetable gardening and in 1976 she packed up her family in a caravan and toured Europe to seek out local growers and collect seeds of plants that had been cultivated for generations.
When she settled back in the UK, Larkcom started a vegetable garden and became an early advocate of organic growing. Her book The Salad Garden was originally published in 1984 and rapidly became the go-to resource for growing salad crops. Now Larkcom's book, which lists in detail what and how to grow as well as how to set up and maintain a potager, has been updated and republished. It's as relevant as ever and a must-read if you are about to embark on a kitchen garden or even growing your very first crops in a cluster of pots by the back door. Here's what we learned.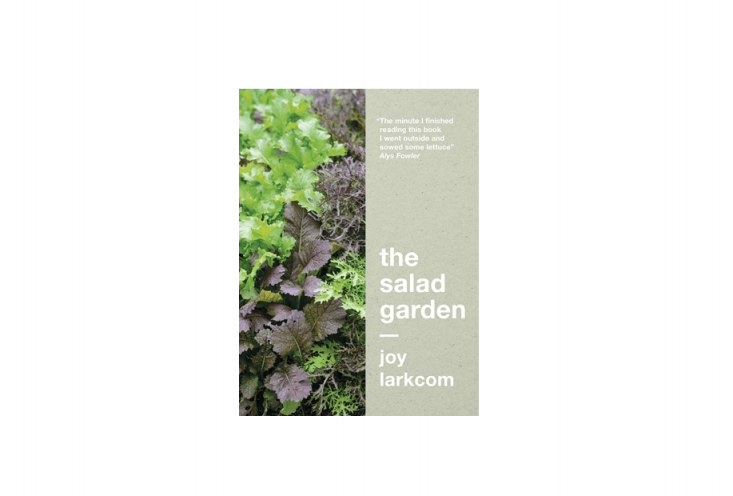 Vegetable Garden Layout
If you're planning a kitchen garden, think carefully about its position and the layout of raised gardening beds. Larkcom thinks that narrow beds, around 4 feet wide, are best; you won't have to stand on them (which compacts the soil) as you can easily reach in to plant and harvest from each side, and you will have fewer weeds by growing plants closely together. As an added bonus, all the organic matter and nutrients that you dig into your bed each season will be concentrated in the growing area rather then leaching out.
Feed the Soil
Feed the soil, not the plant; healthy crops will grow in healthy soil and good soil also will minimize pests and diseases (except for the dreaded slug, of course). By incorporating as much organic matter as possible, you can amend sandy soils and lighten heavy soils, helping to keep more consistent moisture levels (droughts or water logging are the kiss of death for almost all salad crops).
Irrigation Ideas
Also bear in mind the water supply when laying out the garden. Even with reasonable rainfall most edibles will need watering, and if you are laying out beds on a slope then plant your rows across rather than down the slope to reduce water running off.
Hedge Your Bets
An open, south-facing site is great for growing but do consider shelter when you are planning a layout; salad crops are particularly vulnerable to wind. Hedges are a popular choice but they will compete for nutrients from the soil. Larkcom suggests using woven fencing (if possible windbreaks should go across prevailing winds) but lower windbreaks, such as strips of hessian hung 30 to 60 centimeters high between beds, also can make a difference.
Plant Protection
Or you can protect more delicate crops by growing taller plants like sweetcorn, sunflowers, or cardoons.
It's so easy to make your veg plot ornamental, and quite frankly why wouldn't you? Larkcom suggests sowing alternate varieties, sowing in patterns (zig zags, circles, triangles) and adding an edging row of French marigolds so that your plot is colorful all through summer (the flowers can also be added to salads).
Colorful Crops
You can also seek out the most colorful crops, especially among ornamental cabbages and kales, which come in deep purples, blue-greens, and reds. Think of your vegetable garden in the same way that you think about borders; add vertical interest with obelisks or steel supports that you can then use for ornamental climbers. Consider texture too—dill and fennel are both great for adding interesting fuzzy foliage.
N.B.: Planning a vegetable garden? For more ideas, see:
(Visited 166 times, 1 visits today)