One of the least expensive ways you can add more living space to your home is with an outdoor room. How much does it cost to build an outdoor deck? The average 200-square-foot deck costs about $7,000, according to Home Advisor, which estimates the construction costs at about $35 a square foot. Prices can vary widely, however, depending on the flooring you choose.
Read on to learn about the pros and cons—and costs—of various decking options, including natural wood (from mahogany to cedar), pressure-treated lumber, and composite materials.
Which decking material is best for your budget? See more inspiration in How to Successfully Design a Deck or Patio for any outdoor space.
Natural Wood Decking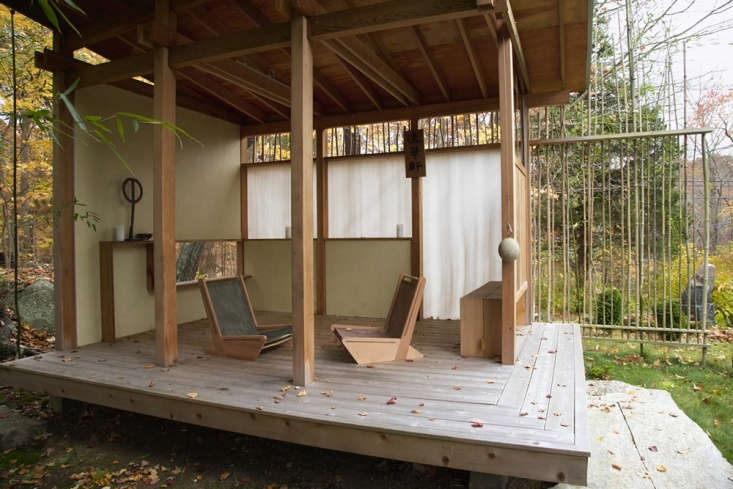 Natural wood decking feels good underfoot (and may stay cooler than other materials in hot weather). Prices for flooring can vary—from about $16 to $35 per square foot—depending on the type of wood you use. Pine is the least expensive choice (but also the least durable). Another benefit: wood is absorbent, which makes it less slippery in rain or near a swimming pool.
Some wood—including redwood and cedar—is more rot-resistant and less susceptible to insect damage than others. To keep wood decking looking good year after year, apply a sealer annually.
Teak
A handsome hardwood, teak is particularly durable. It's also one of the most expensive flooring options for a deck. If you can afford the upfront cost and factor in a longer lifespan, its longevity may make it a sensible choice. You can calculate the Cost of Teak Decking at Remodeling Expense.
Redwood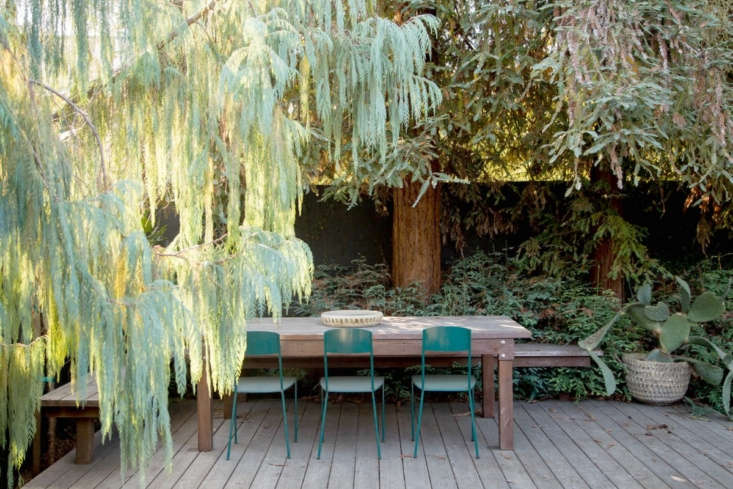 A strong wood that resists warping, redwood is most cost effective if you live on the West Coast (closer to the source). Left untreated, redwood flooring will weather naturally to a silvery gray. If you prefer to stain it, plan to reapply a sealer every year.
Mahogany
A long-lasting choice for decking, the wood has an attractive, tight grain and resists splintering. Its dense nature—the wood is heavy and more difficult to cut than some other choices—add to the expense.
Two commonly used types of mahogany decking are Cambara  and Meranti, which come, respectively, from Brazil and the Philippines. You can calculate the Cost of Mahogany Decking at Remodeling Expense.
Ipe
The same durable hardwood used on seaside boardwalks in Coney Island and Wildwood, New Jersery, ipe has a tight grain and feels pleasing underfoot. It weathers beautifully to a silvery color. However, the wood's hardness makes it difficult to cut, adding to construction costs. You can calculate the Cost of Ipe Decking at Remodeling Expense.
Ipe, which belongs to the Handroanthus plant genus, grows in Central and South America and is resistant to pests and rot.
Cedar
A softer wood than teak, mahogany, redwood, or ipe, cedar is a common choice for decking. Its softness makes it prone to splintering, however.
Pressure-Treated Lumber
What is pressure treating? "Pressure treating is a preservative process that helps wood withstand the elements and wards off termites, microorganisms, and fungal decay," notes Home Depot, which sells a wide assortment of pressure-treated lumber. "The most common chemicals used to treat wood are Alkaline Copper Quaternary (ACQ), Copper Azole (CA), and Micronized Copper Azole (MCA)."
The price pressure-treated lumber decking costs about $15 a square foot (less than half the cost of hardwood decking).
Composite Decking
Composite decking, which combines plastic with wood fibers, is typically slightly more expensive to install than hardwood decking. However, its low-maintenance nature means you won't need to stain, seal, or oil composite decking to keep it looking good. And its durability—you can expect composite decking to last up to 25 years—means fewer replacement costs, saving money in the long run.
Available in a wide range of colors, composite decking can be painted or stained to nearly any color you desire. See more information and pricing at Trex and TimberTech; both manufacturers offer a wide range of composite decking products.
Bamboo Decking
Bamboo decking, with prices similar to hardwood, is made by gluing together pressurized bamboo strands. An otherwise sturdy and durable material, bamboo decking is prone to cracking; prevent problems by sealing it every year.
Read more about Decks & Patios 101 in our curated design guides to Hardscapes 101. For more ideas, see:
(Visited 556 times, 1 visits today)