Wood flooring is an instant fix. Lay slatted wood tiles in a grid on a flat surface to transform a balcony, deck, or concrete pad into an inviting outdoor room.
Made from materials such as ipe, acacia, and teak—as well as from hardwoods harvested in Brazil and Asia—most wood floor tiles are interlocking and can be installed in an afternoon. Here are 10 of our favorite choices for wood floor tiles to pave outdoor spaces: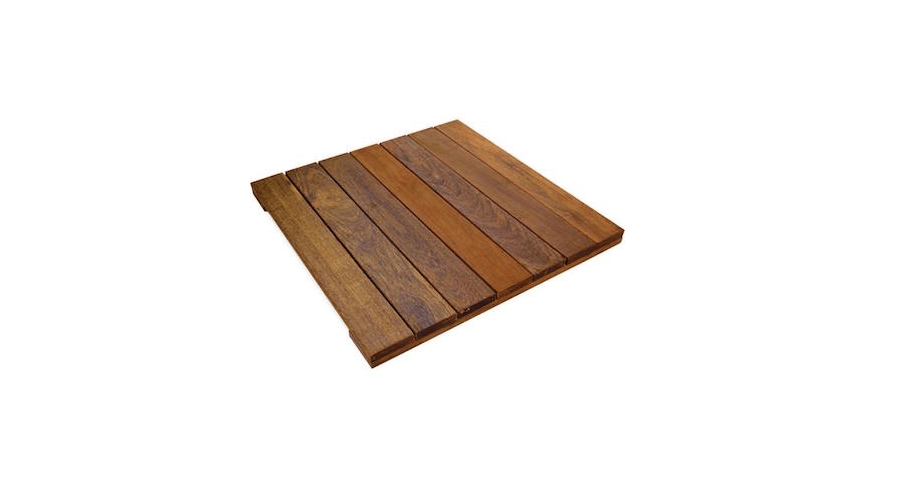 N.B.: For more easy outdoor flooring options, see:
Finally, learn how to successfully design a deck for any landscape or exterior home project with our Hardscaping 101: Decks & Patios guide.
(Visited 403 times, 1 visits today)