Designed by Australia's ArchiBlox, these instant Backyard Rooms–well, practically instant–create extra living or studio space, and they're small enough that no building permit is required. All you do is pick a size, configure, and place the order. Six weeks later: Your room has arrived.
Photographs via Backyard Room.
Above: Available in several models and sizes (including a two-story layout), the Backyard Room can be customized with various windows and doors. Prices range from $15,840 AUD ($12,335 USD) to more than $150,000 AUD ($116,809).  
Above: ArchiBlox specializes in prefabricated design. The team's modular workspaces have built-in bathrooms, kitchens, desk areas, and bookshelves. Some have green roofs, too.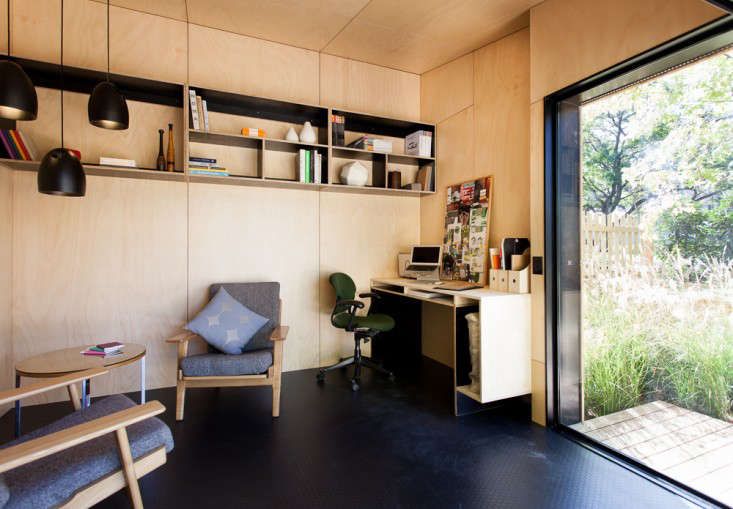 Above: The perfect place to launch your startup? 
Above: Backyard Rooms also work well as guest rooms and teen lairs.
Above: An office nook with a view. Backyard Rooms are currently available in Australia only; we're hoping they make their way Stateside soon.
For another of our favorite prefab cottages, see A Tiny Backyard Guest Studio (Sleeps One). No room for a pop-up shed? Try repurposing your garage, as in Outbuilding of the Week: The 186-Square-Foot Guest Cottage.
(Visited 346 times, 1 visits today)