With winter coming, I'm preparing to embrace the cold with hot springs, steams, and cold plunges—learning from the cultures that do it best.
Like, for example, the Minnesotans.
When Steffanie Musich and her husband Matt enlisted Minneapolis-based Jody McGuire of Sala Architects to create a new garage structure beside their home—including space for a micro-brewery, workshop, and bike storage—it was only fitting that they add a sauna for weathering the long winters. Cleverly, it's positioned on the green roof of the new structure, surrounded by native meadow for maximum quiet.
Take a look (and take notes):
Photography by Gaffer Photography.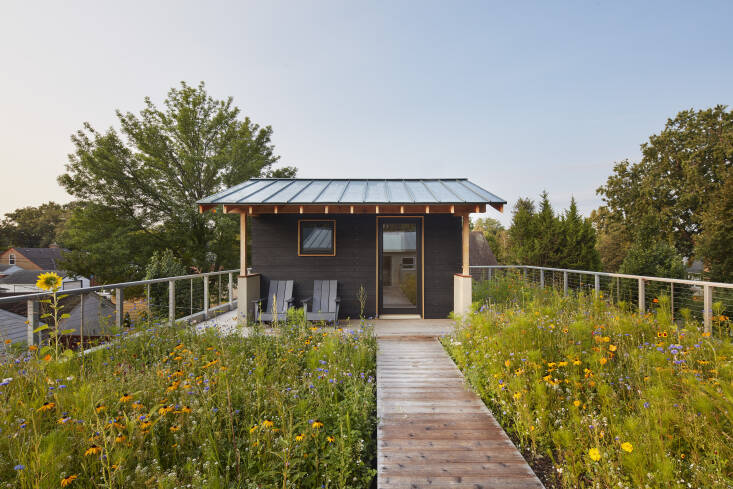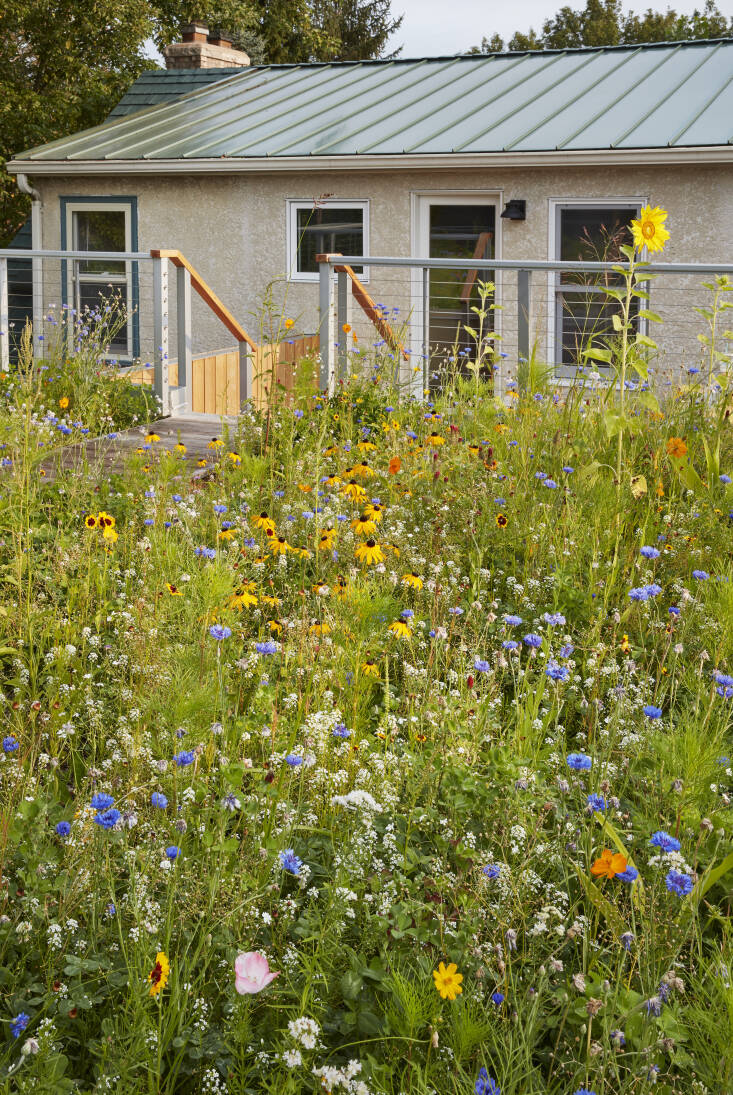 "The whole space was then overseeded with prairie oval sedge, plains oval sedge, June grass, prairie dropseed, Heath aster, cream false indigo, hairy penstemon, white yarrow, alfalfa, prairie clover, sand bracted sedge, Canadian wild rye, side oats grama, sky blue aster, bush clover, rough blazing star, mountain mint, goldenrod, and Ohio spiderwort," she added.
For more on the project, head to Sala Architects.
And for more saunas we love, see:
(Visited 311 times, 2 visits today)