A scroll through landscape designer Molly Wood's portfolio reveals gorgeous, rambling properties and infinity pools with views of forever, but it was a recent project on a much more modest scale that caught our eye.
Wood's clients, a family in Newport Beach, had a ranch house on a lot measured in feet not acres, to which they hoped to add a pool, room to entertain, and more. "There was just an old entry pathway and some weedy grass on site when I got there," says Wood of the yard. But Wood, who has been designing gardens in California since 1995, was undaunted by the constraints of the space, noting, "I always say, 'This is California real estate: Let's maximize it. Let's use it.' "
But how? Here, she explains how to design a small, stylish outdoor space that takes advantage of every inch.
Photography by Lane J. Dittoe, courtesy of Molly Wood Garden Design.
1. Define the functions.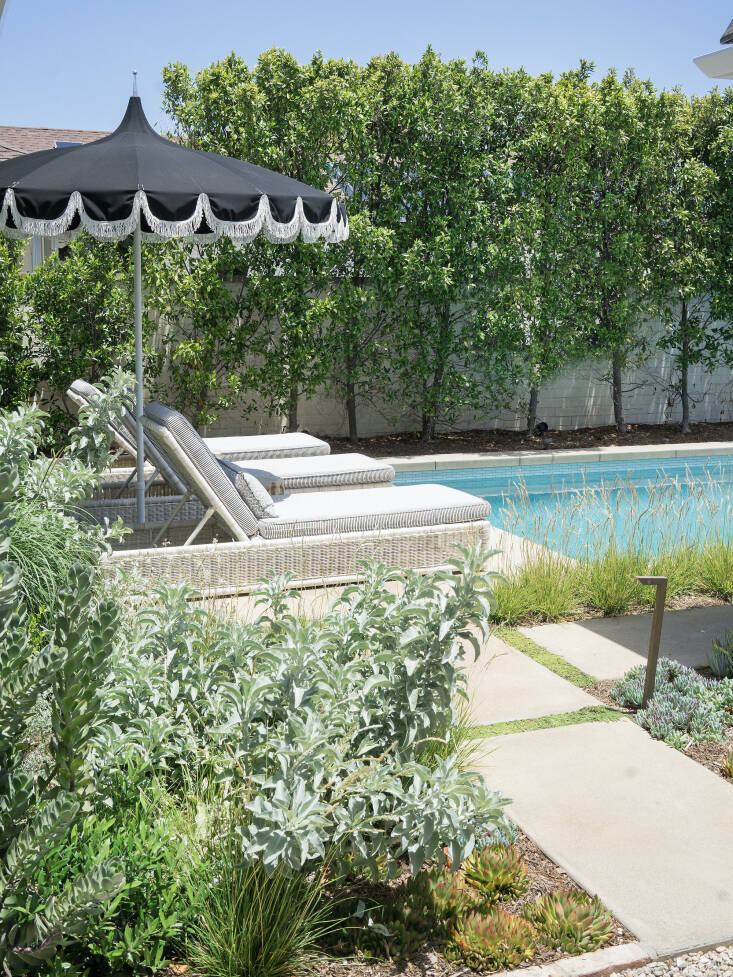 "My first question is usually, 'What do you want to do out here?'" says Wood. For this family, adding a pool was the top priority, but they also requested space to grill, eat outside, and entertain. Wood maps out the yard by function before she starts to even think about plants and hardscape materials. 
2. Use the pivot point.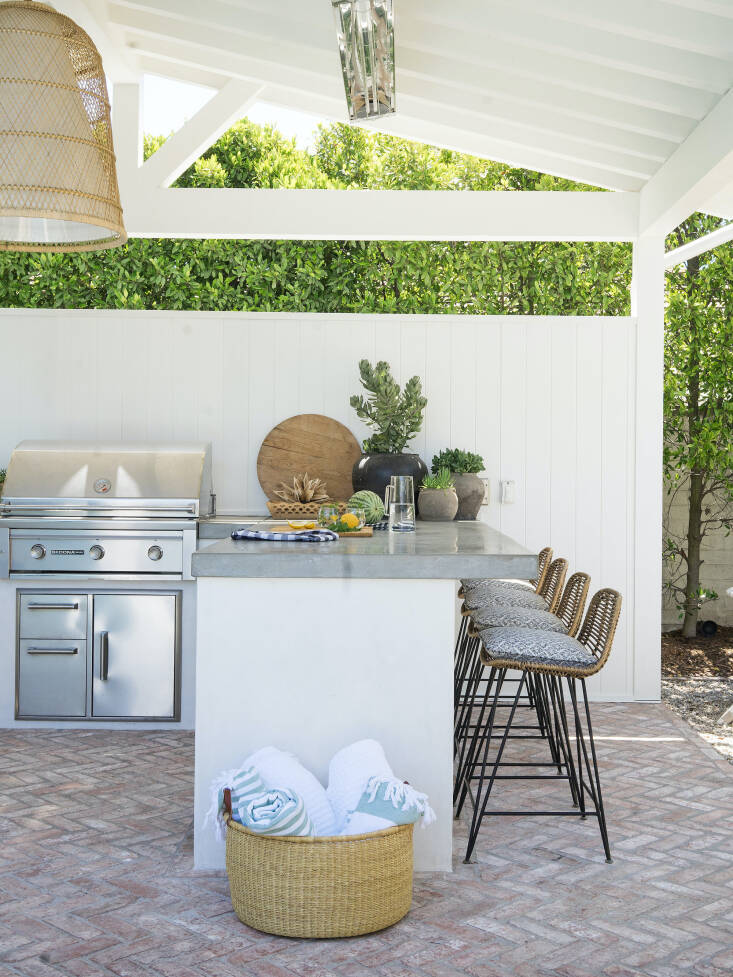 To maximize the yard's L-shape, Wood placed the pool cabana at the pivot point of the L, so it can be seen (and accessed) from both the far end of the pool and the dining area on the opposite side. You may not want or need to build a whole structure in your pivot point, but consider how the corner can serve both sides of your yard.
3. Design for drought.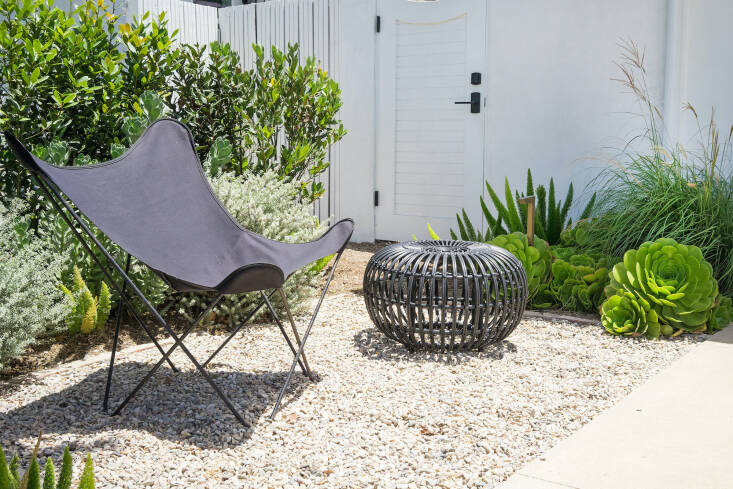 In southern California, where Wood resides, limited water is a reality, so she eschewed a water-hungry lawn in favor of gravel courtyards. Plants were chosen for their low-water needs, including succulents and California native white sage (Salvia alpina). The garden has underground drip irrigation to reduce its water usage.
4. Go wild—but not too wild.
Wood says the inspiration for this design "was a loose kind of Napa vibe," but she had to strike the right balance because it is a small space. She relied on mounding plants, including Pittosporum 'Golf Ball', coast rosemary (Westringia fruticosa 'Smokey'), saucer plant (Aeonium urbicum), and a few boxwood balls to anchor the design and create a feeling of intentional formality. "It's obvious that someone planted this garden and tends to it," says Wood, but the plants won't require constant trimming like a formal hedge would.
5. Pair high with low.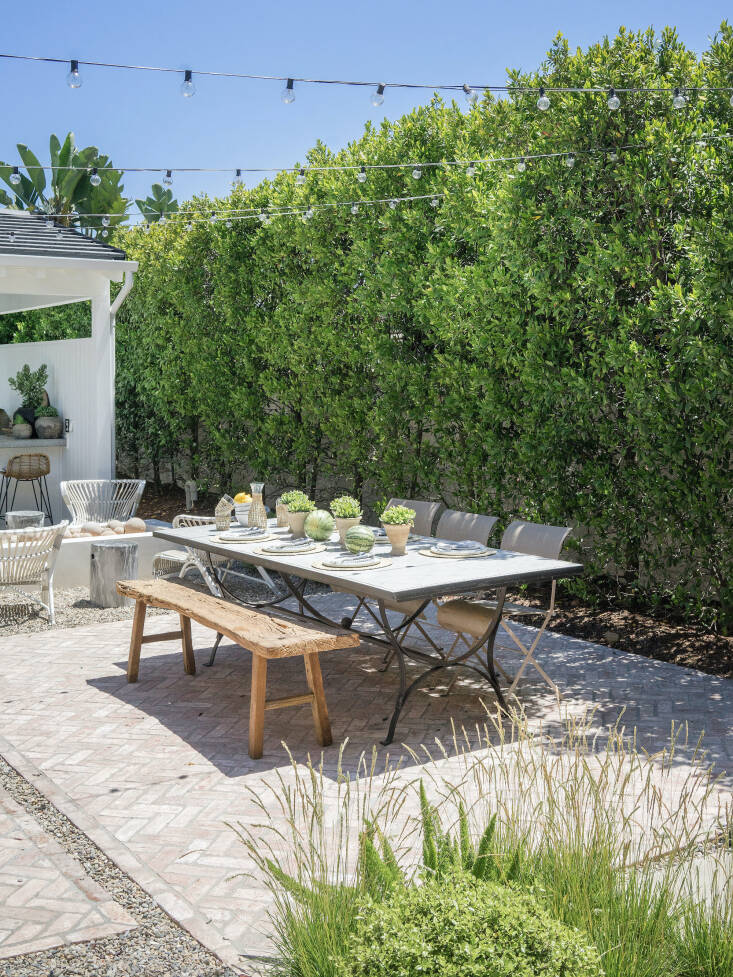 The combination of hardscape materials adds texture and a feeling of warmth and authenticity. "That's Gap and Gucci," Wood jokes of the high-low combination of washed concrete and gravel paired with handmade brick laid in a herringbone pattern. 
6. Enjoy the 'green seam'.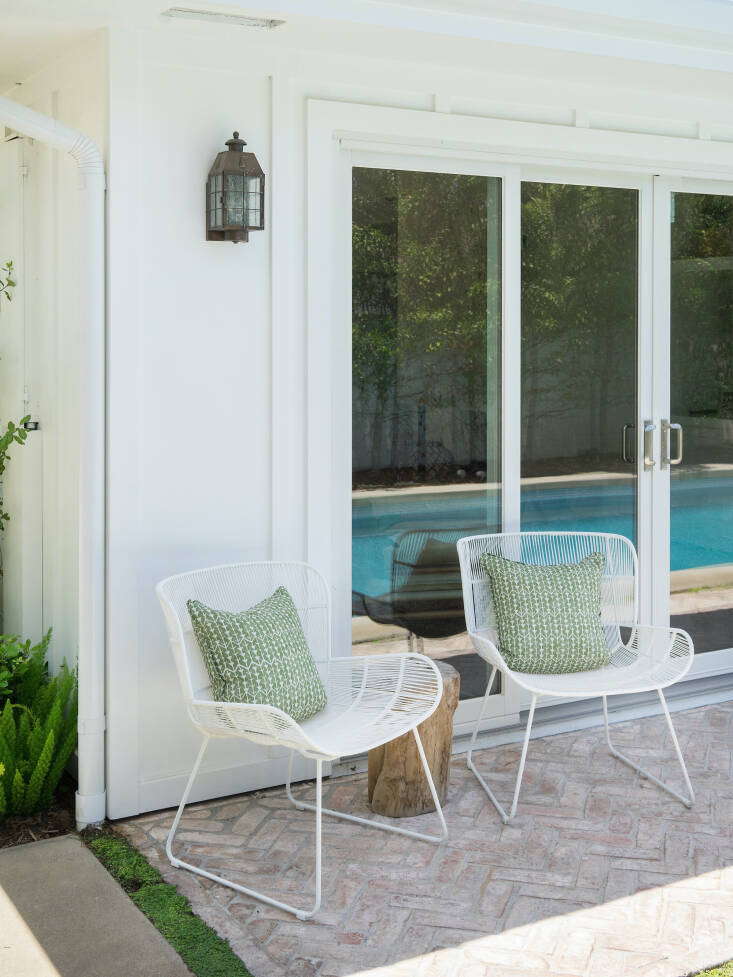 Wood likes to plant the expansion joints between concrete pads to promote drainage and add greenery. Here, Corsican mint and woolly thyme "release yummy scents when you walk over them." But perhaps more importantly, Wood says, "The green seam also forces you to look down and be aware when you're walking, and really be in the space."
7. Add interest near the walkways.
Wood also pays special attention to the beds alongside paths because she has a captive audience in passerby. "I like to put tiny little textural details to grab your attention," says Wood. "It's almost like a little fairy garden." Wood uses this real estate for "front row plants," smaller, lower plants, which add interest when you're walking down the pathway.
8. Create a room with a view.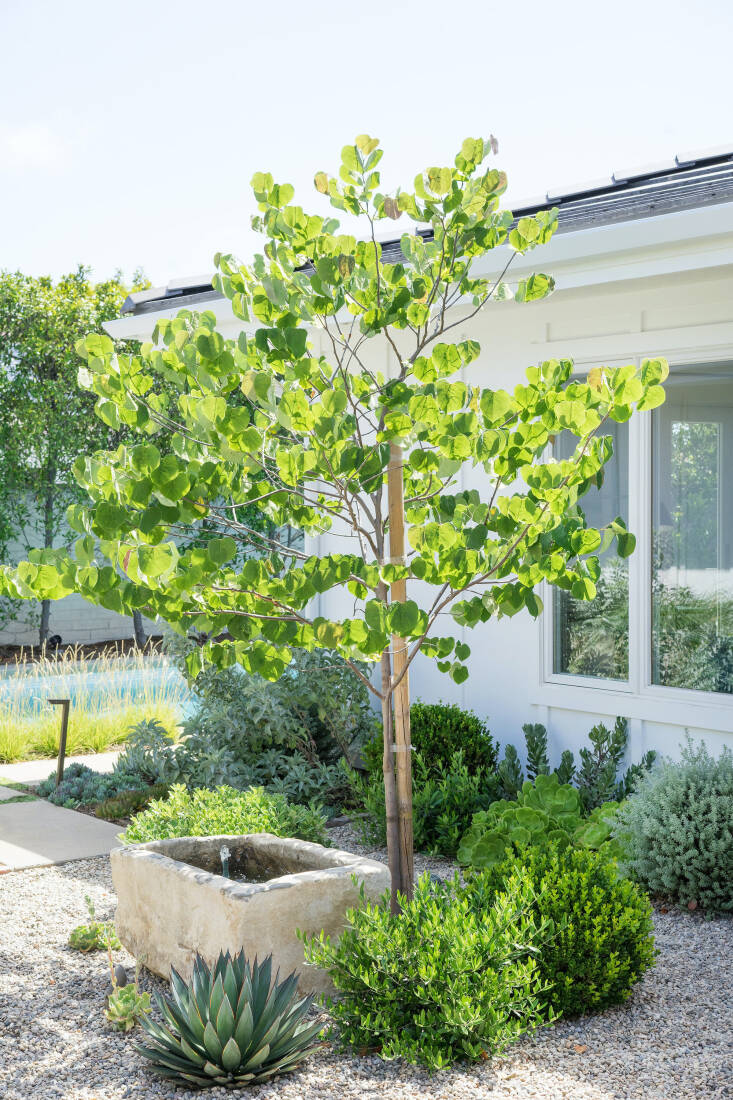 "Trees don't have to go on the property line," says Wood. "I love to pull a tree out into the middle of a space to create some depth and interest. Here Wood positioned a redbud near the front door where it can easily be viewed from the interior. "You get this connection from the inside to out with this greenery right outside the window and it kind of creates a little bit of implied privacy."
9. Treat pots as accessories.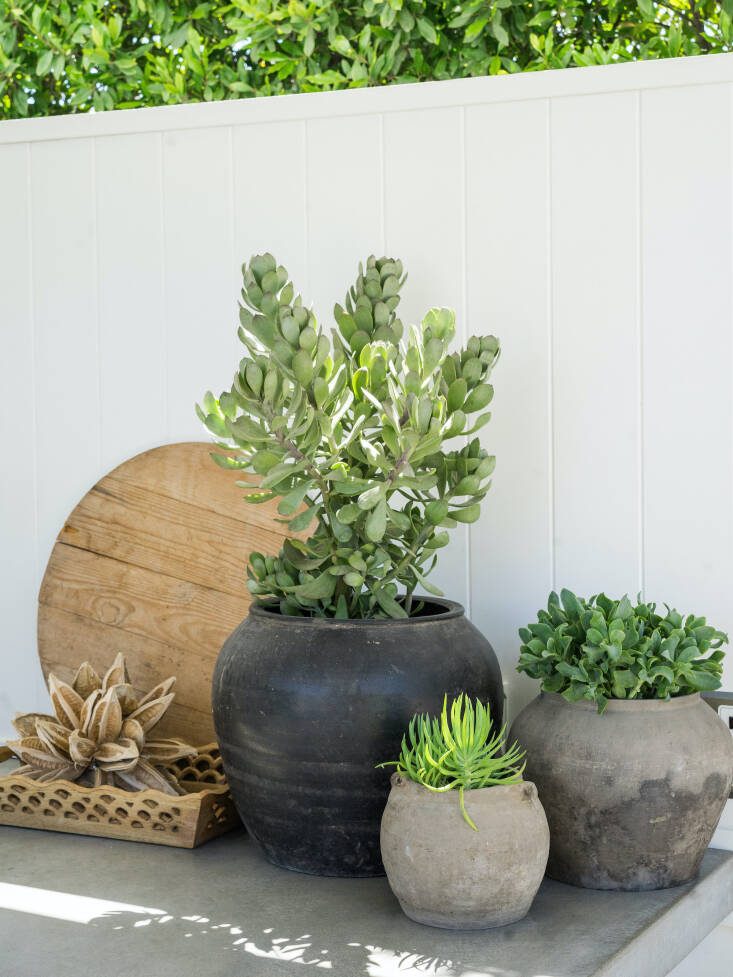 Wood's shop is filled with gorgeous planters—both new and old—so it should come as no surprise that she views a garden's pots as the jewelry of her design. Wood says it's a good reminder that "it doesn't all have to happen at once. You can keep hunting for these elements. A lot of these are things that I've found through my travels, and using these found objects can really add some soul."
See also:
(Visited 10,785 times, 12 visits today)