Birdwatching is perhaps one of the most surprising trends to find favor with Gen Z. On TikTok, #birdwatching has notched up 181 million views, and on the Birda app, which identifies and logs birds, almost a quarter of users are under 25, many of whom cite the calming, mental health-boosting effects of spending time in nature as a key reason for watching birds. As a pastime, it's shrugging off its reputation as an activity for the geeky and older generations. And so too is the kit.
Bird houses and feeders are no longer consigned to twee wooden tables, but earlier this year we were particularly taken by John Hollington's modernist boxes that appeared on the RSPCA Sanctuary garden at this year's Chelsea Flower Show. We caught up with him to find out more about his work.
Photography courtesy of John Hollington unless otherwise noted.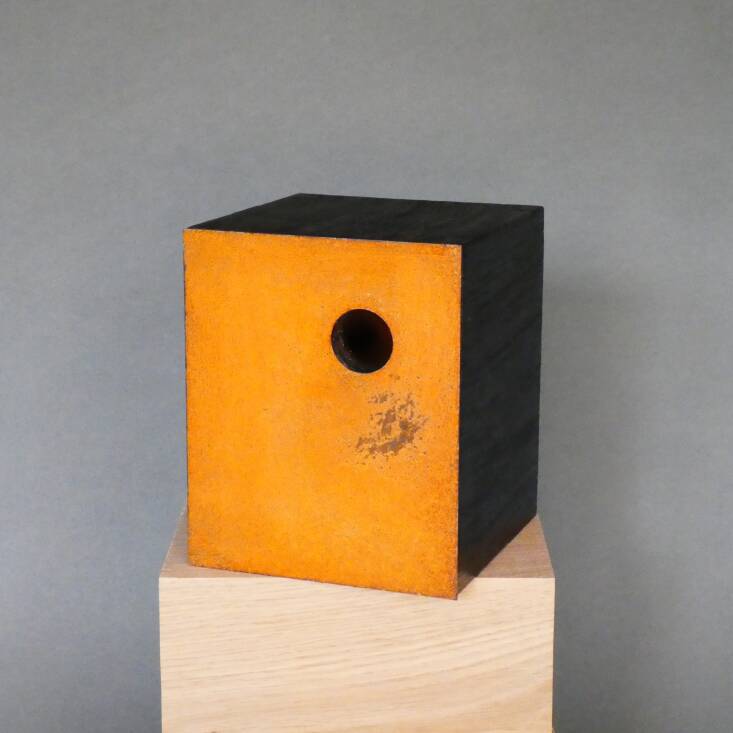 Hollington's first career was as an engineer, but one day he visited his local university in York, England, where there was an open day for the BA Product Design course. After a tour of the studios and workshops, he made up his mind to retrain and handed in his notice at work the next day. "Two months later," he says. "I was studying product design as a mature student in a room full of 18-year-olds!"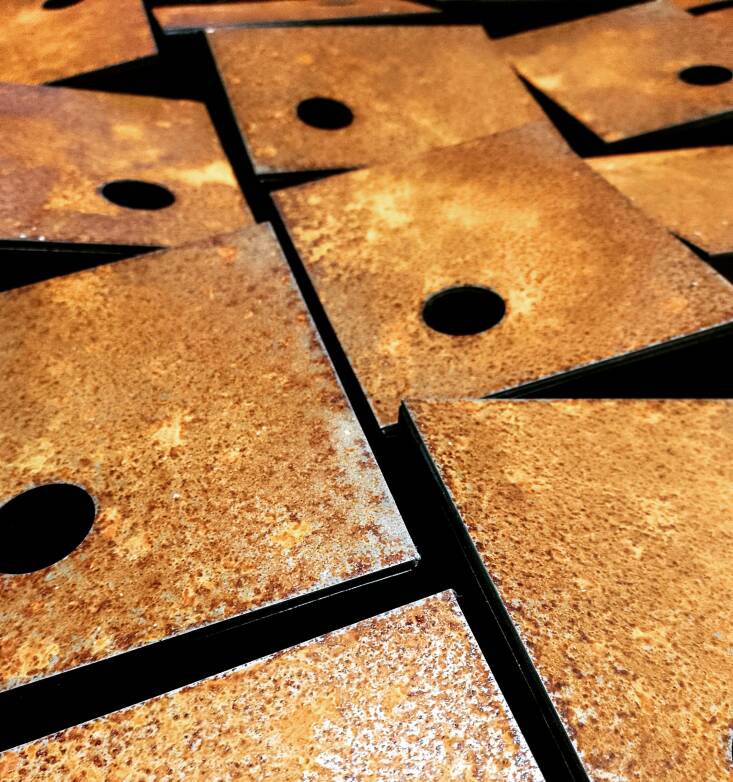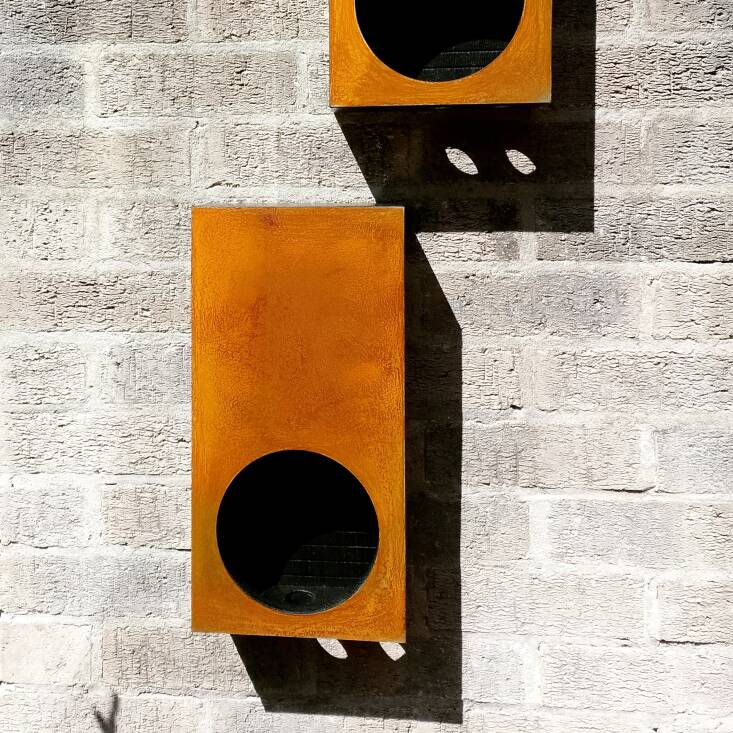 His interest in Brutalism and modernist architecture has been a key inspiration. Angular boxes—for birds or bats—in Corten steel, oak,or blackened oak are punctuated with bold contrasting circles and entry points. His insect habitats in similar materials take this one step further with panels of tiny circles contrasted with decorative panels.
The Corten Nestbox stems from a college project in his second year, when he realized that it was almost impossible to buy boxes with a more modern feel. The box went on to win a design award and was picked up by retailers at public gardens and galleries, including the Yorkshire Sculpture Park, The Hepworth in Wakefield, and Henry Moore Studios in Hertfordshire. The Hepworth has the boxes in their Tom Stuart Smith-designed gardens, too.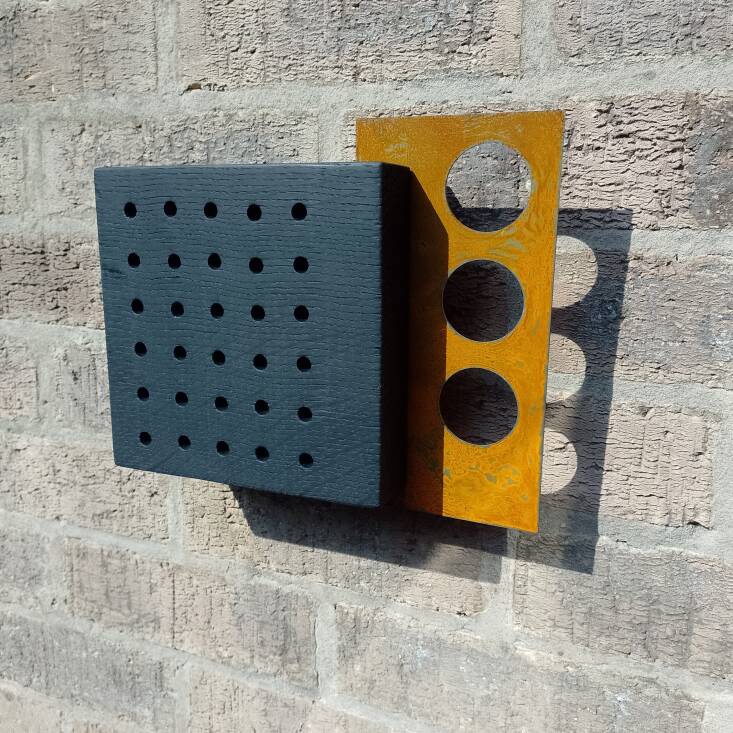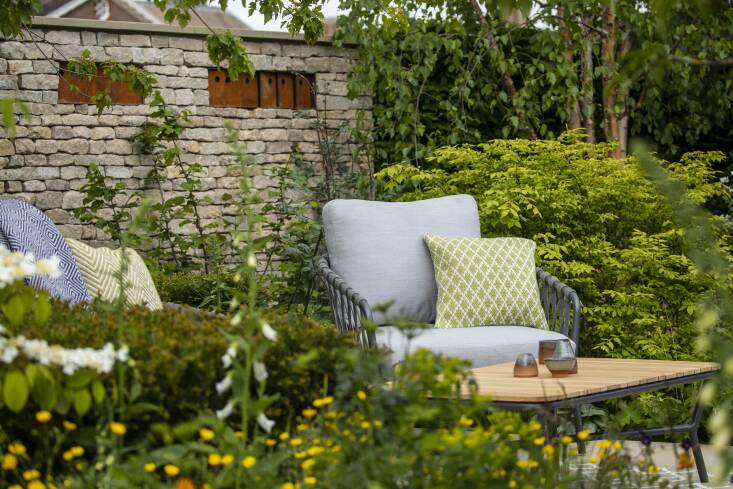 This spring, the boxes had their most high-profile outing to date. Designer Martyn Wilson discovered the Nest Box at the Yorkshire Sculpture Park and used the boxes in his design for the RSPCA garden at this year's Chelsea Flower Show. He incorporated the boxes into a stone wall, where they were used in groups to attract tree sparrows that nest in groups. Nearby single boxes were used on a blackened hide in Douglas fir and larch. The garden—sponsored by Project Giving Back, in which all show gardens are rehomed after the event—is being relocated to the the RSPCA's education hub at Stapeley Grange Wildlife Rescue Centre in Cheshire.
See also:
For a mobile-first version of this post, check out this content as a web story, or browse all our web stories.
(Visited 7,757 times, 11 visits today)