Though she wasn't born in Los Angeles, garden designer Lauri Kranz has lived there since 1993, and knows her way around the hills and valleys. A former singer-songwriter, Lauri's the founder of Edible Gardens LA, and spends her days building, planting, and maintaining stylish organic vegetable plots and edible landscapes for L.A. residents (including more than a few celebrities), chefs, and schools.
When we asked Lauri how to create the quintessential L.A. garden, she was generous enough to suggest the ideas of several other designers whose work she admires—including Matthew Brown, who favors the "kooky eclectic southern California coastal garden." She also gave us a few bonus links to Instagram images that offer inspiration. Here are her 10 tips to get the groovy L.A. look in your garden:
1. The One-of-a-Kind Water Feature
The main benefit of a water feature? "The soothing sound helps us relax and enjoy our surroundings," Lauri says. The unique water feature shown here was repurposed from a piece of early California pottery; to Lauri, it represents "the best of California design." It's actually in Ojai, where it sits just outside the pool cabana on a property designed by Studio Shamshiri, a firm launched by Pamela Shamshiri and her brother Ramin Shamshiri.
2. Courtyard Dining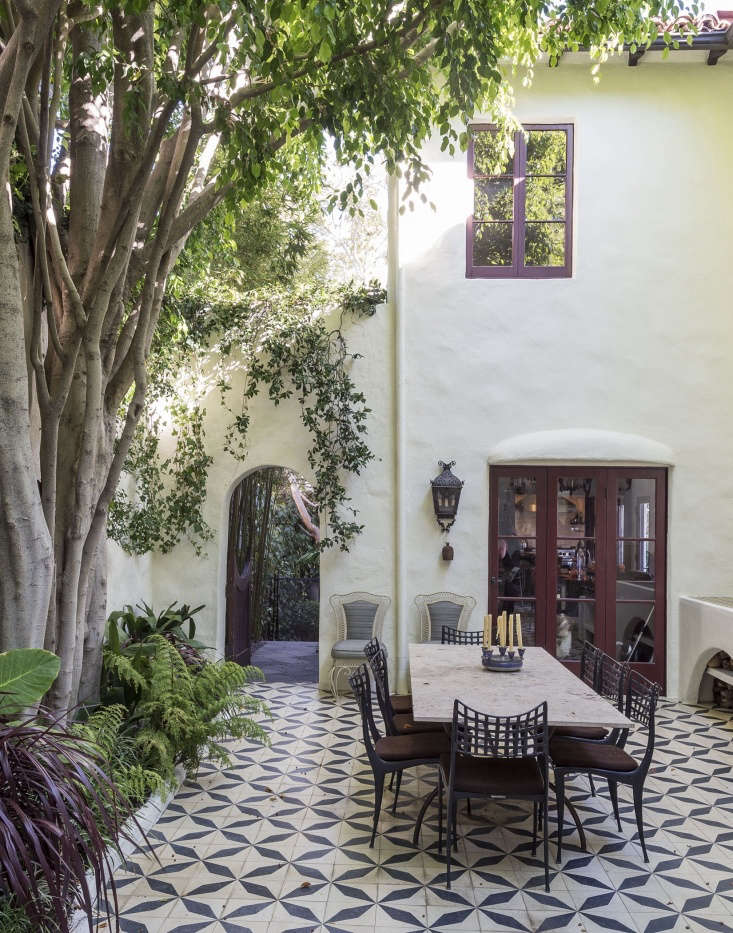 L.A. residents love to have outdoor dinner parties with family and friends. Lauri admires this tiled courtyard by landscape designer Matthew Brown in the Los Feliz neighborhood. "Matthew put in plantings that drape over the walls and envelop the space in greenery," she says. "He also added low-growing, shade-loving plants under the trees. It's a truly sexy courtyard; you don't even realize you're in the middle of the city."