Over on our Facebook page, we posed a question: What's a plant you'll never grow again? Gardenista readers came out in droves to share horror stories about the plants that took over their gardens, and threatened to take over their lives.
Although it's important to remember the old adage that "one person's trash is another person's treasure" in mind (an invasive pest plant in one USDA growing zone may be a perfectly tame addition to a garden in another zone), we thought it was only right to take a look through the list to see if any themes emerged. And emerge they did. Here, 10 plants our followers mentioned again and again, which you may want to consider at your own risk.
N.B.: Have a plant to add to our list? Let us know in the comments below.
Morning Glory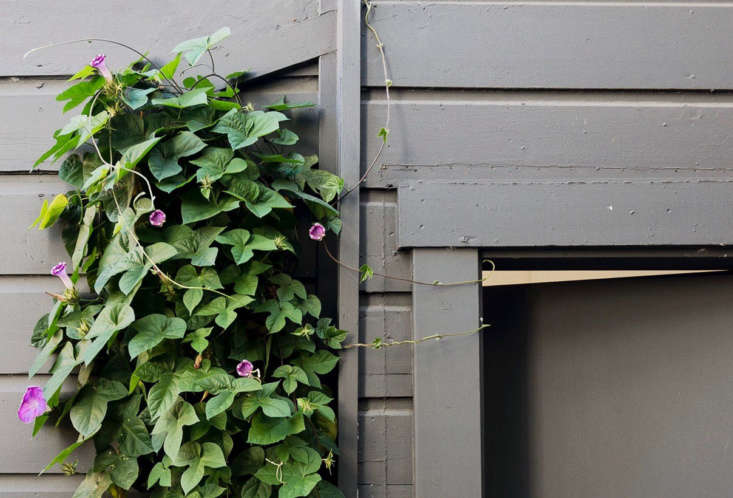 "I laugh that I paid for the seeds!" wrote one of our Facebook followers. "I literally have hundreds all over my porch and undoubtedly hundreds more will sprout in the spring." Indeed, morning glory vines can grow as much as 15 feet in a single season and the purple variety, Ipomoea purpurea, has a reputation for escaping from gardens to naturalize where it may not have been wanted. To prevent this, be sure to aggressively deadhead the flowers after they bloom, and remove the entire plant after the first frost kills it (as if it were a weed) and bag it for removal instead of putting the vines into the compost bin.
More morning glory advice: Morning Glory: A Field Guide to Planting, Care & Design.
Wisteria
While wisteria-haters admitted they find the vine beautiful, they echoed the sentiment of garden designer Tim Callis: "Deep down inside, it's a thug. It wants to conquer the world." Keeping it (and yourself) happy means pruning often during the growing season and being prepared to clean up the seed pods, which have a tendency to fling themselves to nearby soil, where they may germinate and spread. Plant at your own risk to avoid being the follower who begged, "Tell me everything you know about killing wisteria!"