Happy Bastille Day (tomorrow). In honor of the French national holiday, the Remodelista editors spent the week discovering new interior design ideas on the streets of Paris (and in the countryside). Here are five ideas to steal from France.
French Scullery Staples
"Every time we look behind the scenes in French kitchens, we discover an arsenal of new (and not-so-new) must-haves," writes Margot. See a few of the things she's coveting at 
12 Favorites from the French Scullery
.
Simple White Bedsheets
Traveling in Paris this week, Alexa is inspired by
A Pastel Bright Bedroom in Paris, DIY Edition
. See more in this week's
Steal This Look
post.
Copper Sinks
"There is something inherently romantic about a copper kitchen sink. You can imagine washing dishes at the window of your French farmhouse kitchen and watching the copper develop a patina as generations are born and grow old," writes Alexa. See 10 romantic copper sinks in this week's 10 Easy Pieces post.
Mobile Pendant Lights
Margot is mesmerized by mobiles. She's admiring sculptural pendant lights that take inspiration from Calder—and in many cases come with moving parts that dance in the breeze. See more in 
Trend Alert: The New Mobile Pendant Light, 12 Examples
.
Classic Wooden Spoons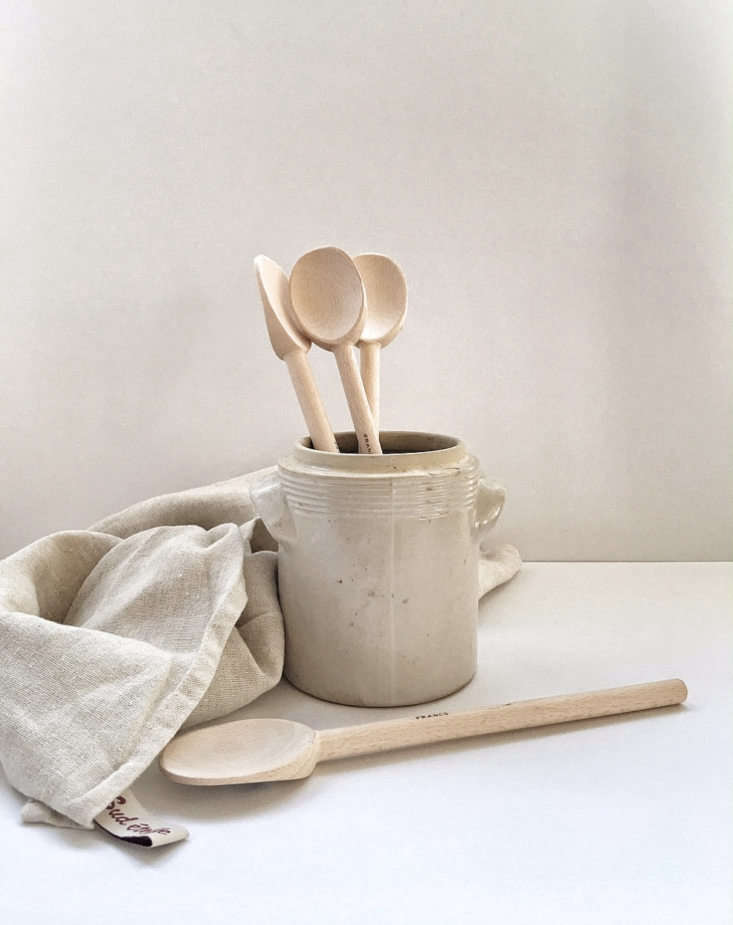 Source more quintessential French homewares from 
Vivi et Margot, an Online French Brocante by Way of LA
.
(Visited 79 times, 1 visits today)