From the street, you would never know. A tall hedge of clipped yew hides a backyard reflecting pool whose surface is "a dark mirror," designed to reflect the sky and clouds above Brno in the Czech Republic.
Created by Eva Wagnerová for clients who had recently renovated a dilapidated old house, the shallow pool is lined with black granite slabs to create a reflective surface. An adjacent granite patio is just big enough to comfortably fit two chairs; a set of asymmetrical mossy pavers juts out into the pool. Stare at it for awhile. Do you feel yourself relaxing?
Photographs via Eva Wagnerová.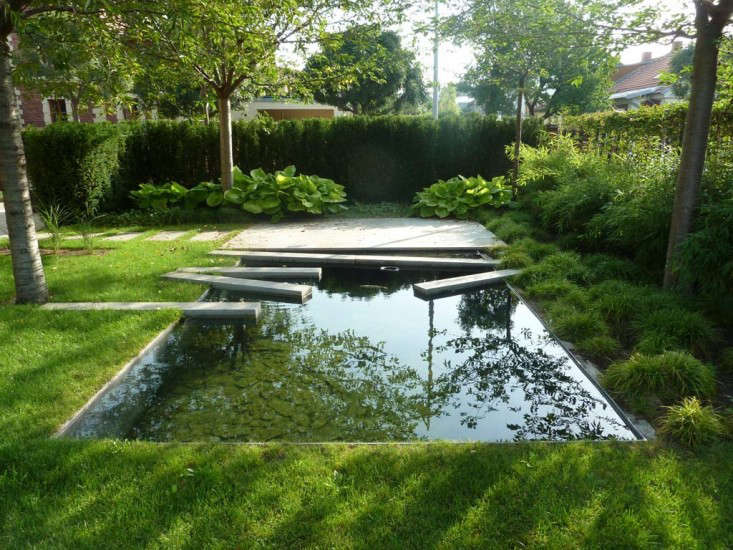 Something about this reflecting pond reminds us of poet Ian Hamilton Finlay's Garden in Scotland. Is it the water, or is it the use of stone slabs as garden ornaments?
For more pool inspiration, see:
(Visited 936 times, 1 visits today)