Is it a simple matter to live a peaceful life? We strip things down to the basics in the garden this week. Pull up a lounge chair: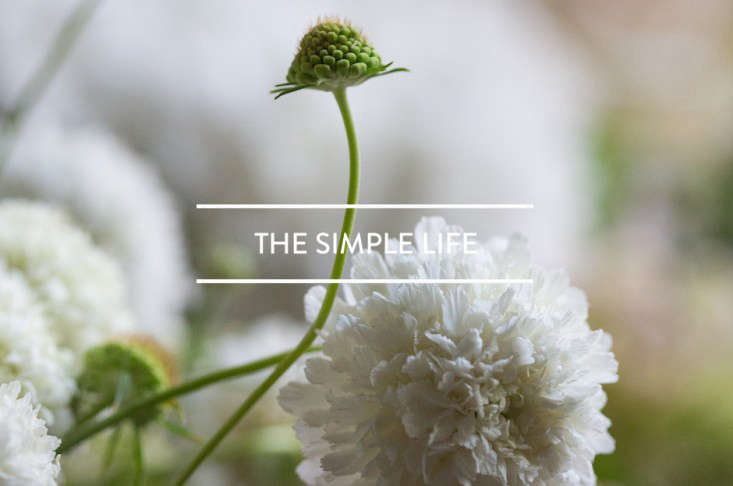 Above: Is Bleuet Coquelicot the sort of tiny, unstudied shop that could only exist in Paris? We sent photographer Mimi Giboin to find the answer to that question.
Monday
Tuesday
Of course you love hydrangeas; you're not Madonna. But which is the one, true hydrangea for your garden? Betsy answers the question and reveals the 10 best hydrangeas to plant in any garden in this week's Expert Advice post. But…blue or pink? Have you weighed in?
Wednesday
Witness the Miracle of the Bean Tunnel as it transforms this unsuspecting Vegetable Garden into an earthly paradise in this week's Before & After post.
Thursday
What's the difference between a Pergola and a Canopy? Alexa answers the question–and reveals the 10 best ways to shade your garden with a canopy in this week's Roundup post.
Friday
Dalilah visits a 520-square-foot fishing shack built a hundred years ago on Long Island's East End (and transformed into a tiny, perfect weekend cottage) in this week's Architect Visit.