It's that time of year again: the moment fall arrives, it's time to think about spring.
Head to Terrain to shop their collection of more than 90 varieties of spring-blooming Dutch bulbs, both heirloom and time-tested strains. Pre-order now and the bulbs will ship when they're ready to plant in late September.
We've done our shopping and rounded up five of our favorite varieties, plus complementary outdoor planters for the perfect mix-and-match spring bulb container garden.
Above: The dark color and dramatic scalloped petals of heirloom Tulip 'Black Parrot' look perfect surrounded by paler hues; $10 for six bulbs.
Above: Anemone 'de Caen Bi-Color' contains shades of white, purple, and red in a single flower, making it an excellent companion to solid-colored flowers in a mixed arrangement; $10 for 25 bulbs.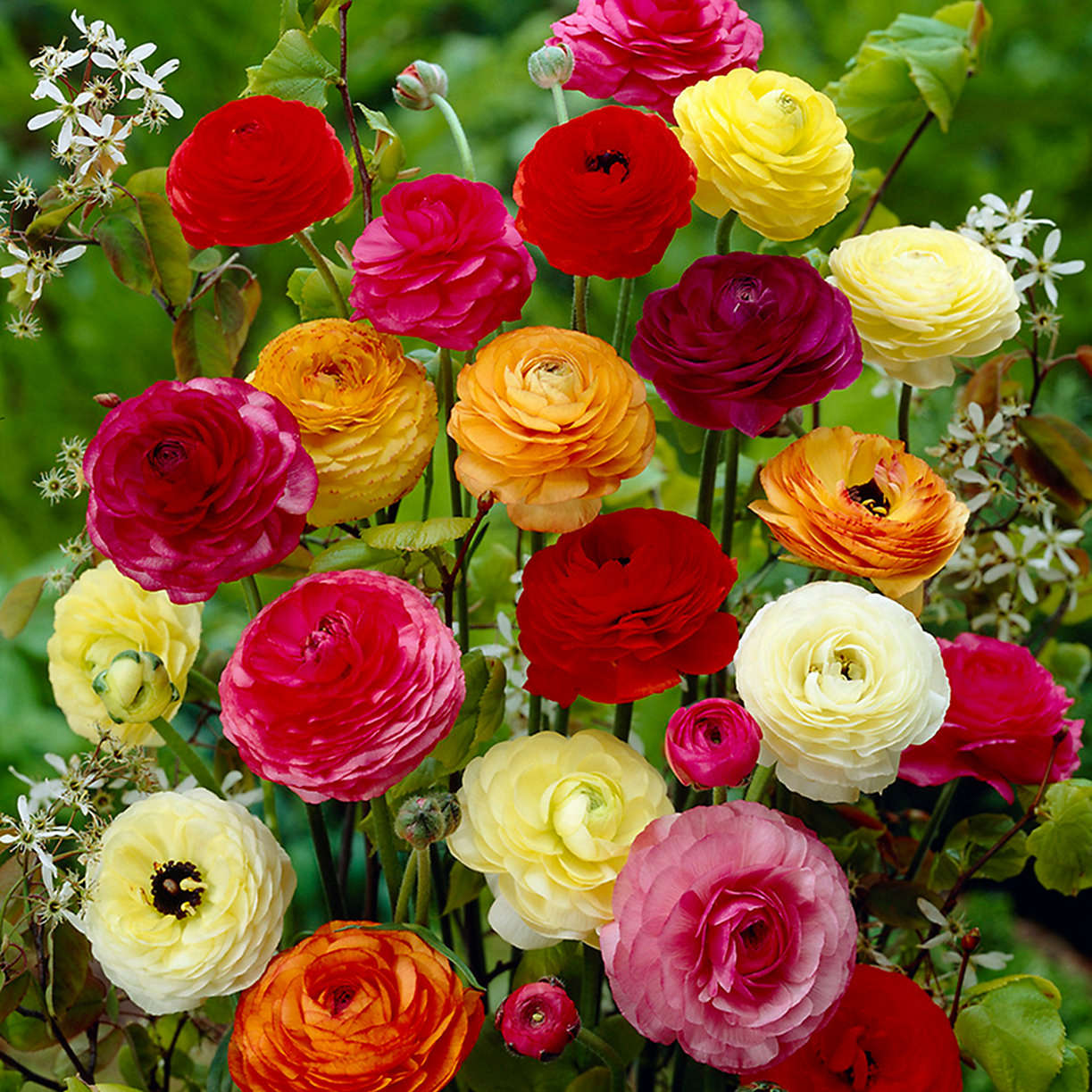 Above: Ranunculus Mix Bulbs will bloom in colors from yellow to red, with "Persian buttercup" style blooms; $12 for 15 bulbs.
Above: Rare Tulip 'Apricot Impression' Jumbo produces long-lasting blooms on a dark, 20-inch stem; $12 for five bulbs.
Above: Narcissus 'Double Poet's' is deer-resistant and makes an excellent cutting flower; $10 for five bulbs.
Above: The Watertight Rattan Taper Pot is the perfect mix of beauty and ease; its woven rattan shell is fitted with a durable plastic liner for problem-free planting and watering. It's available in three sizes, ranging in price from $38 to $98.
Above: The handmade Barnacle Low Egg Pot has a highly variable finish; its maritime-like texture will continue to change over time. Perfect indoors and for mild outdoor climates, it comes in four sizes, ranging in price from $58 to $228.
Above: The Købenler Banded Cylinder Planter is a Danish design, handmade in Italy. A highest-quality, heirloom planter, it is fired at extremely high temperatures for frost resistance and durability. Available in three sizes, it ranges in price from $398 to $998.
Above: The glazed ceramic Barnacle Water Jar Planter is handmade in two earthy colors in one 20-inch size, for indoor use or outdoors in mild climates; $198.
Above: The Fiberclay Barrel Pot is made from frost-resistant fiberclay, for a lighter weight, but equally durable, alternative to terra cotta. It comes in four sizes and two colors, priced from $38 to $188.
For more, browse Terrain's entire collection of Spring Flowering Bulbs and Outdoor Planters.
P.S.: Terrain is the only place to get an exclusive signed copy of the Gardenista Book. Pre-order yours today.
(Visited 16 times, 1 visits today)