It's well known that the natural majesty of the Hudson River inspired the eponymous Hudson River School of landscape painters. A less-known fact, however, is that the major American landscape designers Alexander Jackson Downing, Frederick Law Olmsted, Beatrix Farrand, and Fletcher Steele all had a part in shaping the landscapes of the Hudson Valley.
In Gardens of the Hudson Valley, photographers Steve Gross and Susan Daley render the historic landscapes with images whose sweeping views and lush plantings are like paintings in themselves.

Above: A sweeping view of the river with the changing autumn leaves.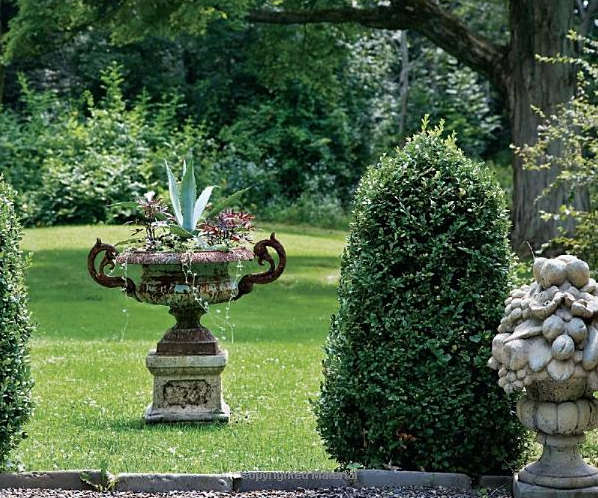 Above: The 25 gardens include private ones as well as ones as that are open to the public.
Above: A quiet vignette displays a neo-classical urn being used as a planter.
Above: Gardens of the Hudson Valley, photographed by Steve Gross and Susan Daley and written by Susan Lowry and Nancy Berner; $31.50 at Amazon and £28.80 at Amazon UK.
N.B. For another example of landscape design from the same era, see America's Greatest Forgotten Garden.