It's no secret among clothing designers that a soft shade of pink will flatter most complexions. The same rule is true in a landscape, where a hazy swath of pink will make surrounding shades of green look that much better.
Pink flowers are one option, but flowers fade within days. Perennial grasses can look good for months. Hardy pink Muhlenbergia capillaris cultivars are ideal candidates: They're not picky about soil quality, barely need water after they get established, and can stand up to the heat of summer.
Is Muhlenbergia capillaris the right plant to add a dash of pink to your garden? Here are 11 ways to use pink Muhlenbergia in a landscape:
On the Horizon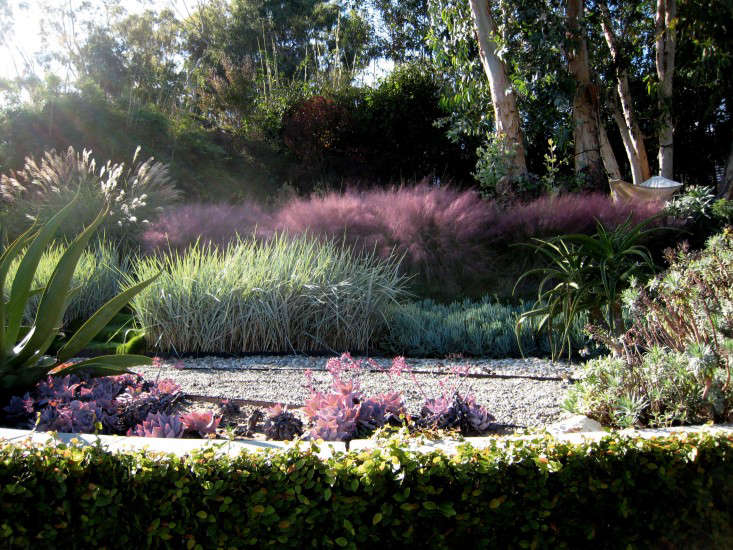 A ship at sea will draw your attention to the horizon and so will a stand of Pink Muhly planted in the distance. Suddenly a garden feels grander.
A "Glowy" Look
"Its pink inflorescence seems to float above the plant like soft clouds," notes Santa Rosa Gardens, which sells Muhlenbergia Capillaris for $7.99 apiece.
Back-of-the-Bed Boost
A native of northern Italy, Turin-based landscape architect Cristiana Ruspa of Giardino Segreto situated a clump of lipstick-pink Muhlenbergia behind lower-growing plants such as silvery artemisia and a dwarf variety of purple Russian sage.
Front and Center
Pink Muhly is a common nickname for Muhlenbergia capillaris, which is typically hardy to growing zone 7 and "happily adapts to a range of soils," notes Hoffmann Nursery. The North Carolina-based wholesale nursery sells several cultivars of Muhlenbergia; retail customers can buy their grasses via their retail partner Izel Plants.
Side-by-Side Symmetry
Softer Succulents
Sharper Greens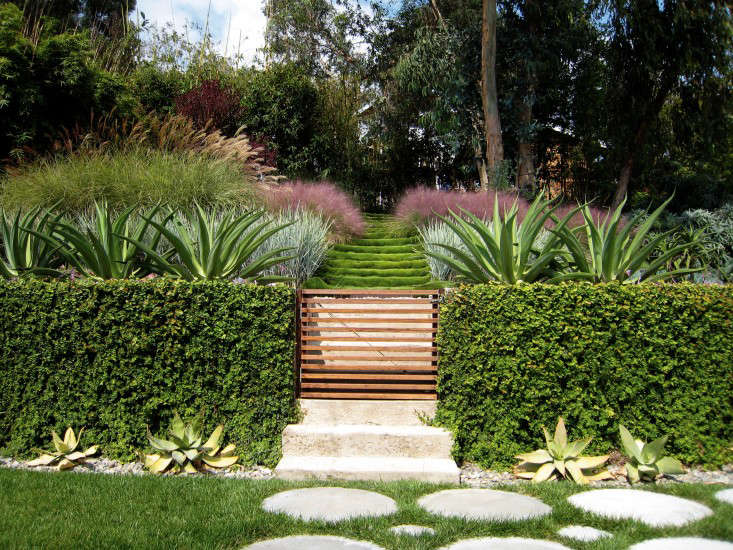 With a pink backdrop, subtle shades of green are suddenly easier to distinguish from one another.
A Warmer Autumn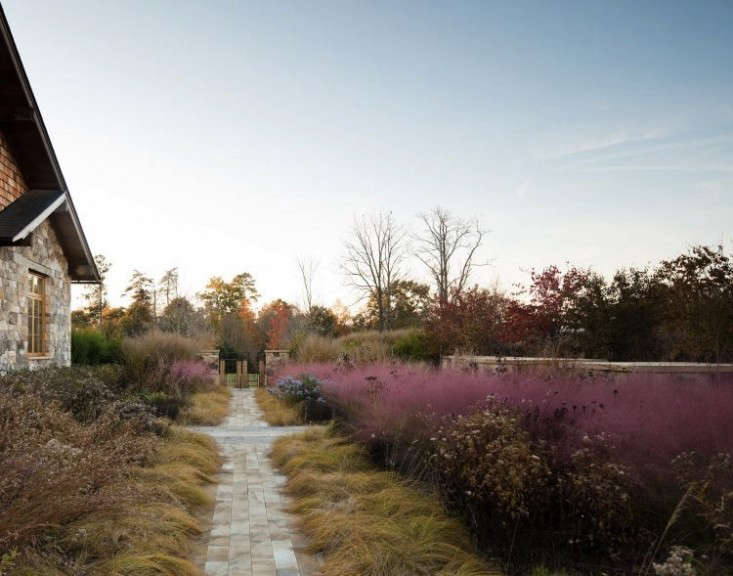 Driveway Transition
Softening the edge of a driveway in Tennessee, pink Muhly Grass eases the transition between hardscape and lawn.
Pink on Pink
The hazy pink of Muhlenbergia is a foil for other, brighter shades.
For more inspiration about how to use grasses in a landscape, see our Garden Design 101 guides: