Last year, garden writer Jennifer Jewell published the wonderful The Earth in Her Hands: 75 Extraordinary Women Working in the World of Plants. A little over a year later, she's come out with an extraordinary new book: Under Western Skies: Visionary Gardens from the Rocky Mountains to the Pacific Coast (in bookstores May 11). Featuring photography by Caitlin Atkinson, it shares 36 inspired landscape designs spanning the American West. One of our favorite gardens in the book? Landscape architect David Godshall's intimate, unpretentious property in Echo Park, Los Angeles.
David is the cofounder of Terremoto, a landscape design firm we've admired for a while (go here, here, and here for a sampling of our coverage on their projects), so we weren't surprised to discover that his own garden would be outstanding. Unlike most gardens, his is entirely in the front of the home. The lot is small (just 8,000 square feet) and hilly, a challenge for most homeowners, but in the hands of David and his architect wife, Lauren, it's become an urban oasis, one that reflects Terremoto's signature democratic design sensibility that allows, in his own words, "room for nuance, interpretation, and gray areas because that's where there's dialogue and civilized conversations…. Native and non-native species can coexist."
While most of the garden is planted with species native to the area, there are some non-native plants on the property that pre-date the couple's arrival on the property, but they have no intention of ripping them out. "I have a giant Philodendron selloum, which I think collides poetically with the native black sage (Salvia mellifera) and yarrow (Anchillea) that are next to it. This philodendron has no business being in Southern California, and yet here it is, and it feels at home," David says in the book.
He continues: "Allowing for nuance and unplanned fun is how I raise my children or plant a garden. It's my way of trying to be hopeful about the future."
Here's a peek at the couple's magical garden.
Photography by Caitlin Atkinson for Under Western Skies: Visionary Gardens from the Rocky Mountains to the Pacific Coast.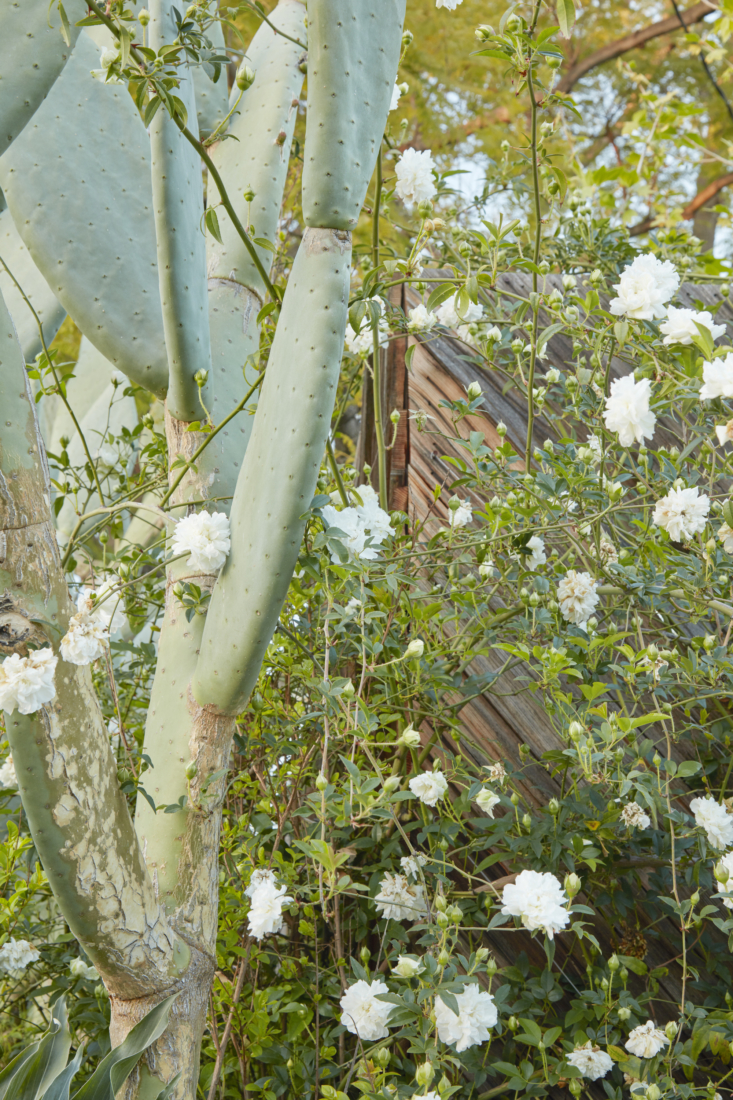 For more LA gardens we admire, see:
(Visited 728 times, 2 visits today)