For years I've marveled at (and been envious of) the work of photographer Caitlin Atkinson who captures gardens, interiors, and still lifes with a serene, dreamy, almost ethereal feel. She is a master of capturing the sun as it shines soft and warm, as it creates glowing halos around plants, highlighting and hugging simultaneously.
Most recently Caitlin photographed landscapes for the book Under Western Skies: Visionary Gardens from the Rocky Mountains to the Pacific Coast, written by Jennifer Jewell, that spotlights innovative and inspiring gardens in the West. Caitlin's work, of course, involves almost constant globe-trotting, but when she is able to be at one of her own homes, either in Nevada City or Santa Cruz, you can find her digging and tending her own patches of dirt.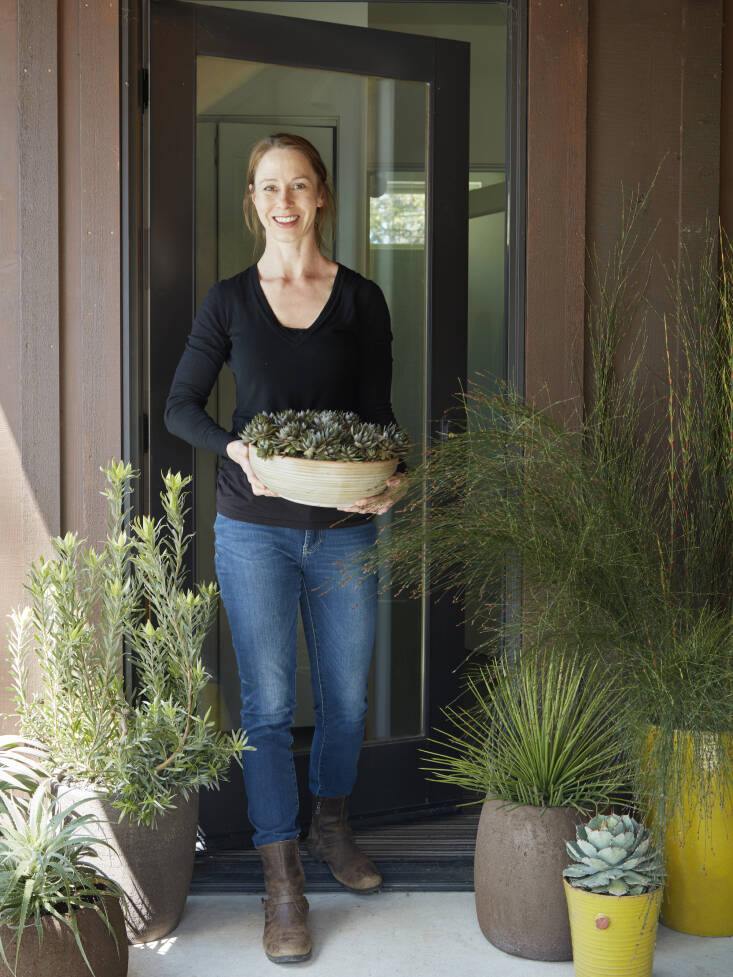 Both Caitlin's gardens have different styles as they react to different climates and settings. The Nevada City one, in the foothills near the Yuba River, is, as Caitlin describes it, "more of a subtle color story." One area of the garden consists mostly of blues and is situated in a very sunny, dry, and hot spot, and she also has a fescue meadow that she continues to seed and plant into. "The drought has more of an impact here, along with the risk of fires."
The Santa Cruz garden, on the other hand, is a beach cottage with more colorful plantings. And even though the garden gets sun all day, the proximity to the ocean creates a very mild climate. "The hardest things to work with there are the sand for soil, the wind off the ocean, and the salt air," shares Caitlin.
Join us for a closer look at her two gardens.
Photography by Caitlin Atkinson.
Nevada City Garden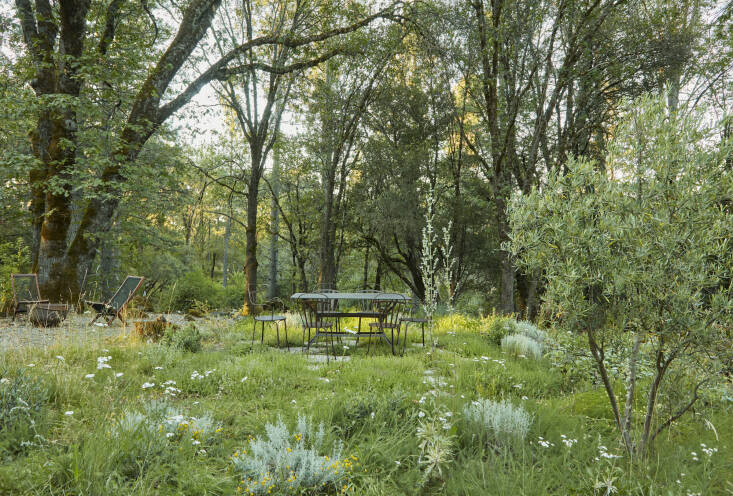 Santa Cruz Garden
For more drought-tolerant gardens, see:
(Visited 408 times, 2 visits today)