Noticed recently: another birdhouse to add to the list of greats–this time from Minnesota-based recycled furniture designers Loll Designs. Made from 100-percent recycled HDPE plastic, each birdhouse is made from 24 reused milk jugs and available in a customizable color palette.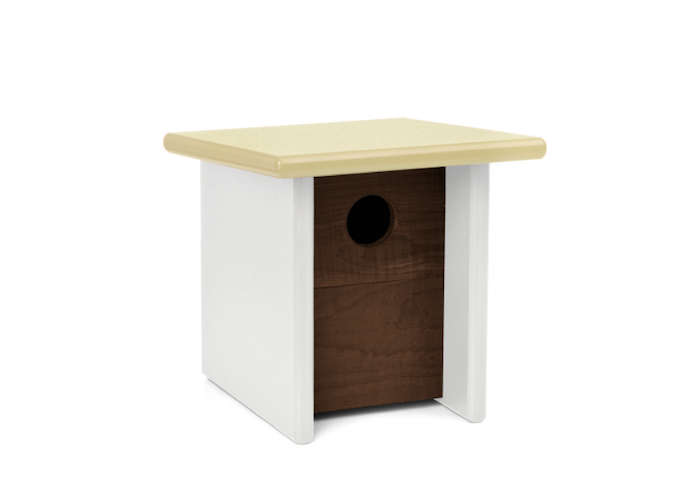 Above: The Arbor Birdhouse is $94 from Horne.
Above: No assembly is required, and the house mounts easily for quick cleaning access. It measures 7 inches high and wide, 8 inches deep.
Above: Each house is available in either charcoal gray (Shown) or cloud white with nine different roof color options.
Above: The front wall and opening of the birdhouse is made from a thermally modified timber front suitable for outdoor use.
Still on the hunt for the perfect birdhouse? We've got you covered with The World's Most Stylish Birdhouses, Cold-Weather Birdhouses from Belgium, 5 Favorites: Bird Houses, and A Penthouse for the Birds.
(Visited 62 times, 3 visits today)