Mrs. Robertson in Fort Greene, Brooklyn is precisely my kind of shop. Filled both with antiques and works from modern makers, the shop is chock full of delightful objects, but manages somehow not to feel cluttered. More important for this plant lover, it's an interiors shop that's willing to bring a little bit of the outdoors in.
Interior stylist and set designer Hilary Robertson opened the shop in Fort Greene last year after a space became available next to Gabriela de la Vega's namesake shop, where she sells a curated collection including clothing, home goods, and her own line of jewelry. Accessible through a doorway in Gabriela's shop, Mrs. Robertson hosts an eclectic blend of finds that Hilary Robertson has encountered through her own styling work and her previous role as Creative Director at Canvas.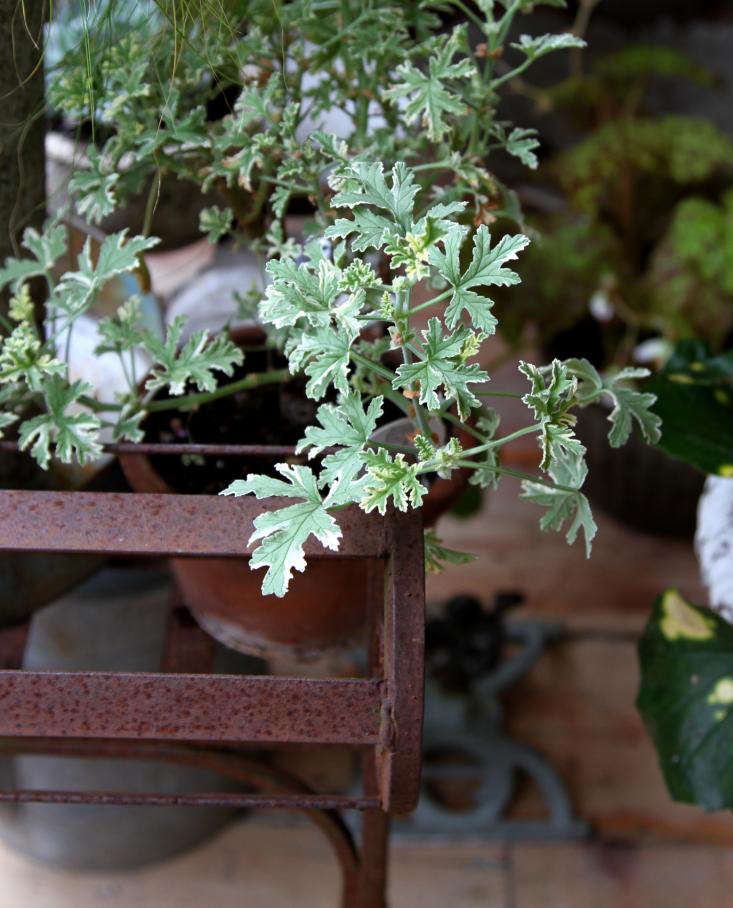 Hilary styles the bright front window of the conjoined shops with a rotating collection of plants and antiques. 
Gabriela's mother, Deborah Stuart, makes the beautiful hypertufa pots and pressed leaves scattered between the two shops and available for sale.
It's Hilary Robertson's philosophy that antiques that might typically be relegated to use in the garden can also take up cheerful residence inside. She uses metal tables with wheels, giant urns, and metal garden benches successfully in both contexts.
In addition to keeping a stocked shop, Hilary Robertson also hosts pop-up sales. Lindsey Taylor, above, was the brains behind a plant sale pop-up at Mrs. Roberston earlier this month. A garden designer, garden writer, and floral stylist by trade, Lindsey brought together a truly stellar selection. Plants came from local nurseries as well as from Lindsey's personal collection. 
Rather than being a sale for people to come and stock their entire gardens, like the shop itself the sale created an opportunity for people to take home special finds. Passion flowers, abutilon, brugmansia, mature begonias, and geraniums were among the treasures.
Paired with unique pots from Mrs. Robertson, shoppers could come away from the sale with not only an unusual plant, but also with a one-of-a-kind pot to put it in. 
Plans are in the works for future plant popups, so keep your ears tuned. If you're local, be sure to pop by the store in Fort Greene in the meantime. And if you're local and up for an adventure, Mrs. Robertson will be taking the show on the road on June 15 and will be at the Garden Fair at The Madoo Conservancy on Long Island. I don't know about you, but I'm thinking a little trip to the South Fork is definitely in order.
You need to login or register to view and manage your bookmarks.