This is part of a series with Perfect Earth Project, a nonprofit dedicated to toxic-free, nature-based gardening.
"A seed contains the past and the future at the same time," said the poet and writer Ross Gay, in a recent interview in The Nation. Hilltop Hanover Farm, a Perfect Earth Project partner in New York's Westchester County, understands this firsthand. Through their native plant seed initiative, they are preserving the past by cultivating the plants that have been growing on this land for millennia, while sowing a resilient and biodiverse future. 
Native plants have become a buzzy topic in recent years, and not just for their good looks. People are beginning to understand how vital they are to a healthy and robust environment. But to provide the greatest benefit, restore depleted lands, and give insects, birds, and other animals the food and habitat they really need, we must look beyond the plants that are native simply to North America, and be sure to include species local to our specific regions.
Photography courtesy of Hilltop Hanover Farm, unless noted.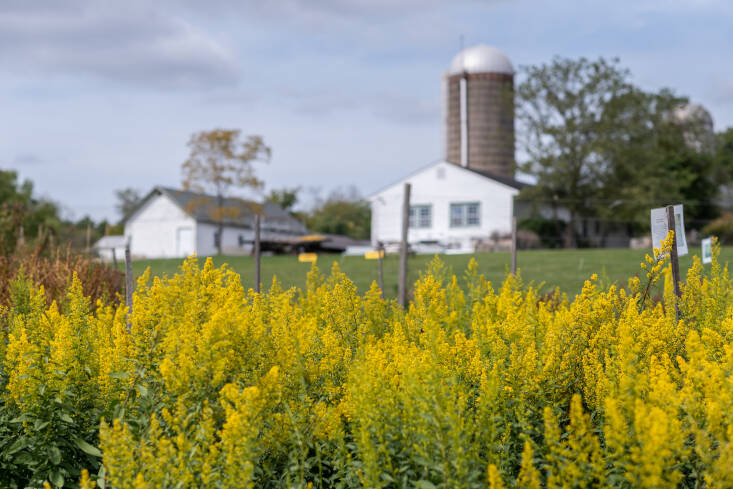 Hilltop Hanover is doing just that, led in their work by Adam Choper, the farm's director, and Emily Rauch, the native plant programs manager. The farm is part of a new group called Local 59 Plant Network, a seed collective formed to grow and collect valuable local natives of the Northeastern coastal zone (ecoregion 59) for conservation and restoration in Westchester County, NY, and Fairfield County, CT, and to preserve them for the future through the Northeast Native Seed Network. "We're working together as a collective to figure out supply chain issues, find out where the gaps are, and find a way to get the seed out into the world," says Choper.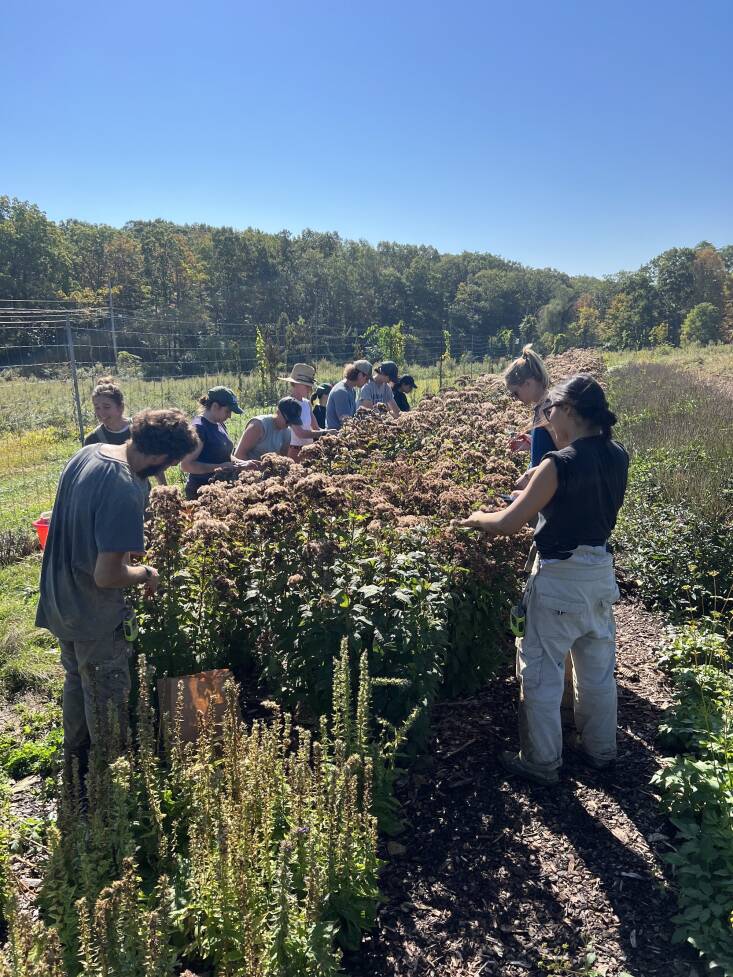 The farm employs Lindsey Feinberg, a dedicated seed collector, to cull 18,000 acres in the county by hand. Feinberg follows the Seeds of Success Protocol set forth by the Bureau of Land Management, taking no more than 20 percent of a population so as not to deplete any one species. Ideally, she's gathering from 250 different plants of the same species. "Instead of just harvesting once, our seed collector makes multiple passes on the same group of plants to capture early, mid, and late maturing seeds," explains Choper. "And she's not just collecting the most floriferous, or biggest, strongest plants, but also the less showy, smaller ones, as well as color variation within a plant. Genetic diversity is the key." This focus on diversity is vital for handling weather extremes, disease, and other disasters, as well as planning for climate resilience. "It will ensure the future of a species," he says. The more diversity, the more possibility a plant will survive.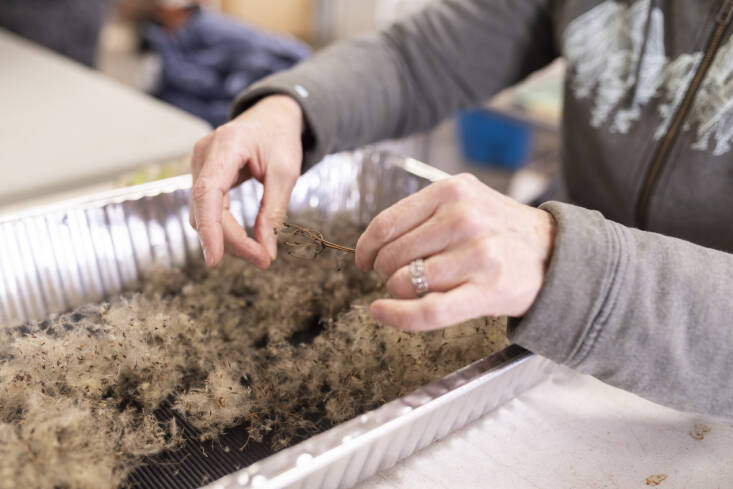 In the fall, the team also harvests from their native seed production plots. "We lay out the seeds on tarps in our dairy barn for a couple months to dry," explains Rauch. "After two or three months, we start hand rubbing them to remove the chaff and winnow out the seed." The farm recently acquired a state-of-the-art seed-cleaning machine, which will make the whole process faster and more efficient. The seed is then stored carefully, to be planted next year, or banked in a mid-term storage facility. The seeds they store should be viable for two to ten years.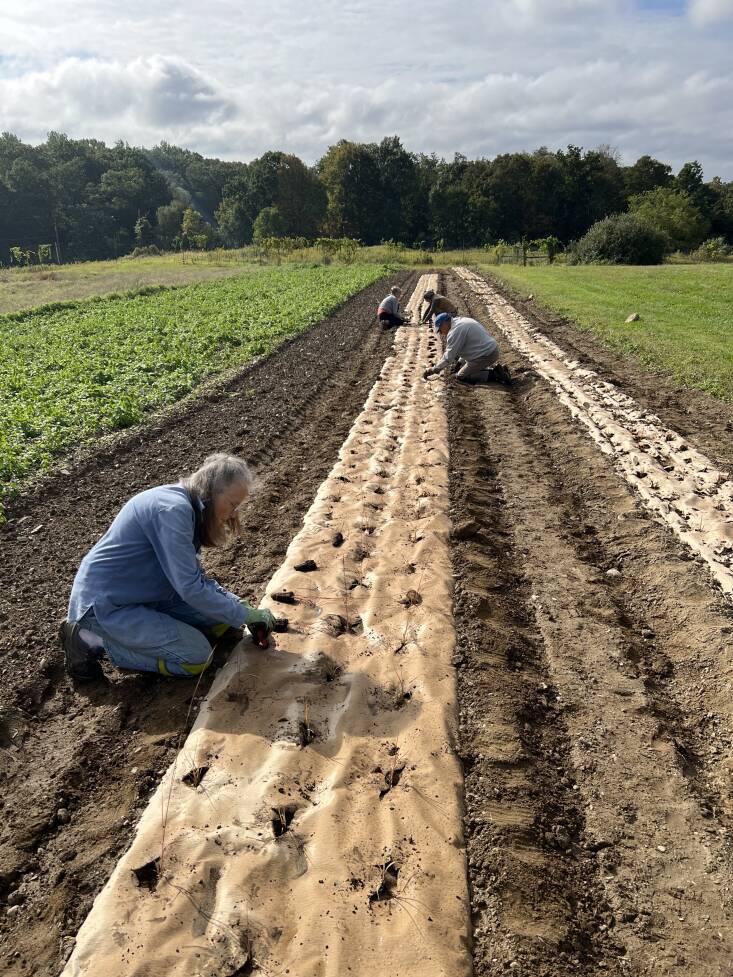 Today, the farm has 30 native species in cultivation. "We don't just focus on what I call 'the romantic pollinator plants', like milkweed, which everyone already knows and loves," says Choper. "We also want to encourage people to grow the keystone species that might not be as showy, but are no less important, like the Purpletop grass (Tridens flavus), which is good for restoring wetlands and is also beautiful." (See below for a selection of some of their favorites.)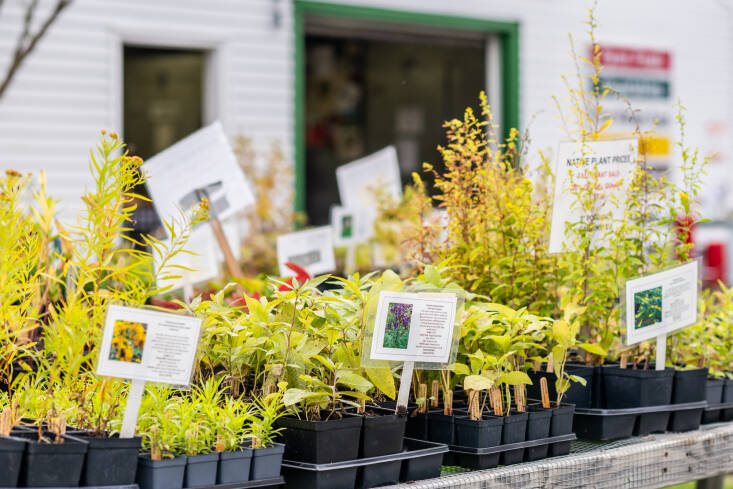 Their seed mission comes full circle this winter when they will team up with their neighbor Muscoot Farm, another Westchester County Park and Perfect Earth partner, to plant out a new septic field with seeds grown and cultivated at Hilltop Hanover to create a thriving and beautiful ecotypic meadow—ensuring a vibrant future for generations to come.  
Here's a selection of favorite keystone species they are growing for seed production at the farm: 
Left: The unusual, large-flowered flat-topped white aster (Doellingeria umbellate) grows along swamp edges and moist thickets and is tolerant of flooding and stormwater inundation. "It attracts a variety of bees and wasp species, including a number of specialist bees. It is also a host plant for the pearl crescent butterfly and the primary host plant of the Harris checkerspot butterfly," says Feinberg. Right: "Silverrod (Solidago bicolor), the only white goldenrod in our area, is a good pollinator plant that serves to increase species diversity on dry restoration sites," says Feinberg. Here, it has gone to seed.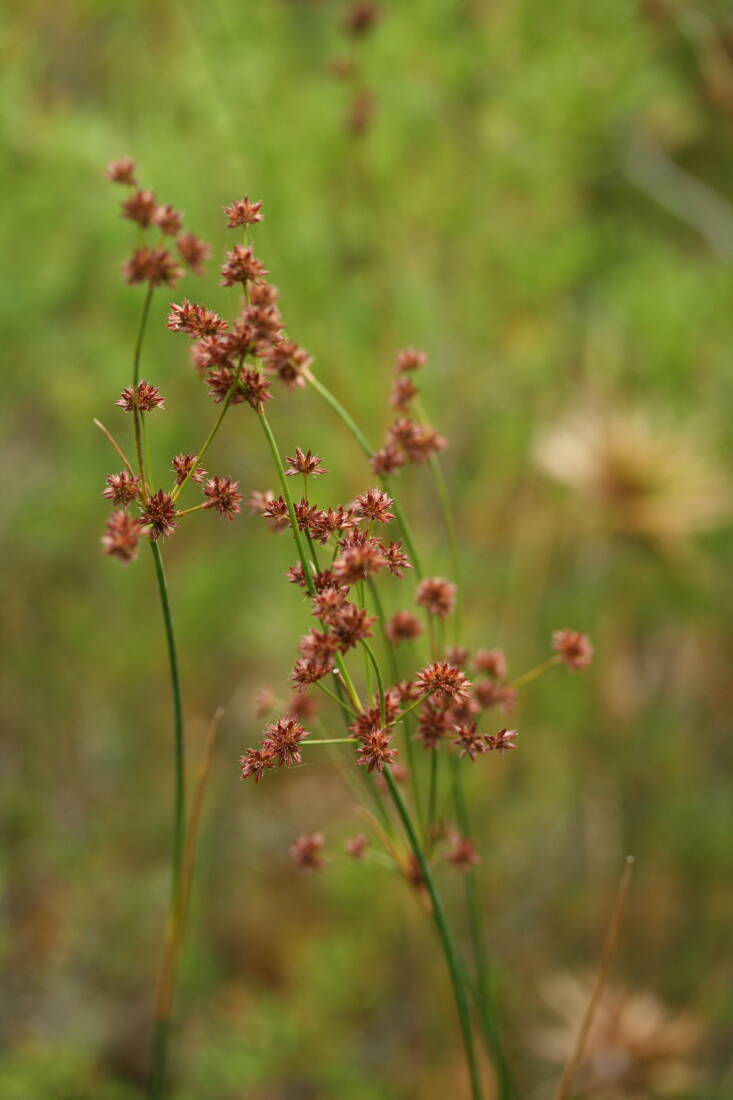 Left: "An attractive, low growing, tufted grass with seeds that mature in the early summer, poverty-oat grass (Danthonia spicata) tolerates a wide range of habitats but prefers poor, dry soils in open woods," notes Feinberg. This grass can serve as an alternative to turf grass on dry lawns with moderate foot traffic, where it can be interplanted with other groundcovers. Right: "Hop sedge (Carex lupulina), a keystone species of floodplains, marshes, and other open wetlands, has a number of ecological benefits, including shoreline stabilization, floodwater storage, and water filtration." Photographs via

Prairie Moon Nursery

.
See also:
For a mobile-first version of this post, check out this content as a web story, or browse all our web stories.
(Visited 3,575 times, 34 visits today)