Taking a moment amongst the flowers is something that Rebecca O'Donnell mentions often when talking about the inspiration and mood of her transportive store, The Quiet Botanist in Hudson, New York. Before she and her family relocated from the city, looking for a slower-paced life, the Australian creative director's days were a whirl of work and travel. "At the time I was struggling with Lyme disease and I needed to slow down," she says. "The idea was to create a space where I could heal, surrounded by what I love. It was developed out of a desire to slow down and listen."
Tucked away down an alley, her exquisite store is a hidden treasure box with wooden panelling, stained glass windows, plasterwork ceilings, and floor-to-ceiling flowers. "Others were not so convinced," she says of the off-the-beaten-track location. "But I loved the fact that it was a store to be discovered and experienced. A hidden gem of sorts where the scent of the flowers lures you in from the street."
Photography courtesy of The Quiet Botanist.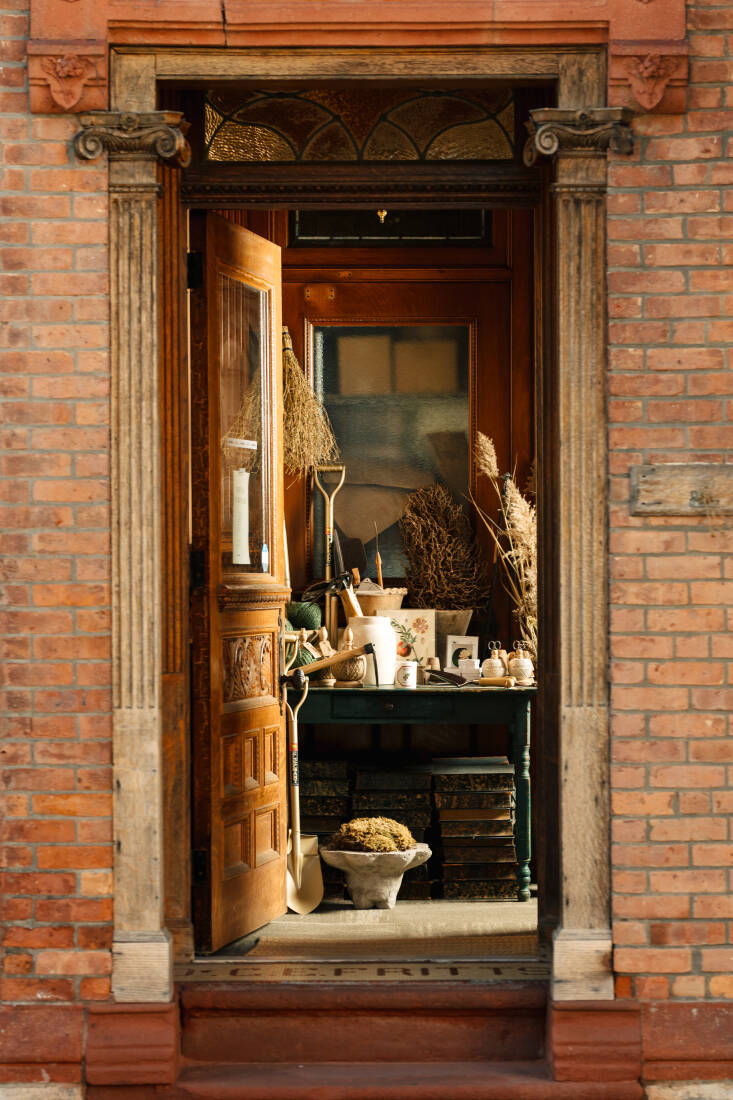 The scent of those blooms wafts out the door and down the street, too; interior walls are covered with bunches of everlasting wildflowers, foliage, and ethereal dried wreaths ($220) that will last for three years or more. Tables are bordered with mini dried flower bouquets or sage bundles that combine foliage and flowers with a sage smudge stick ($30).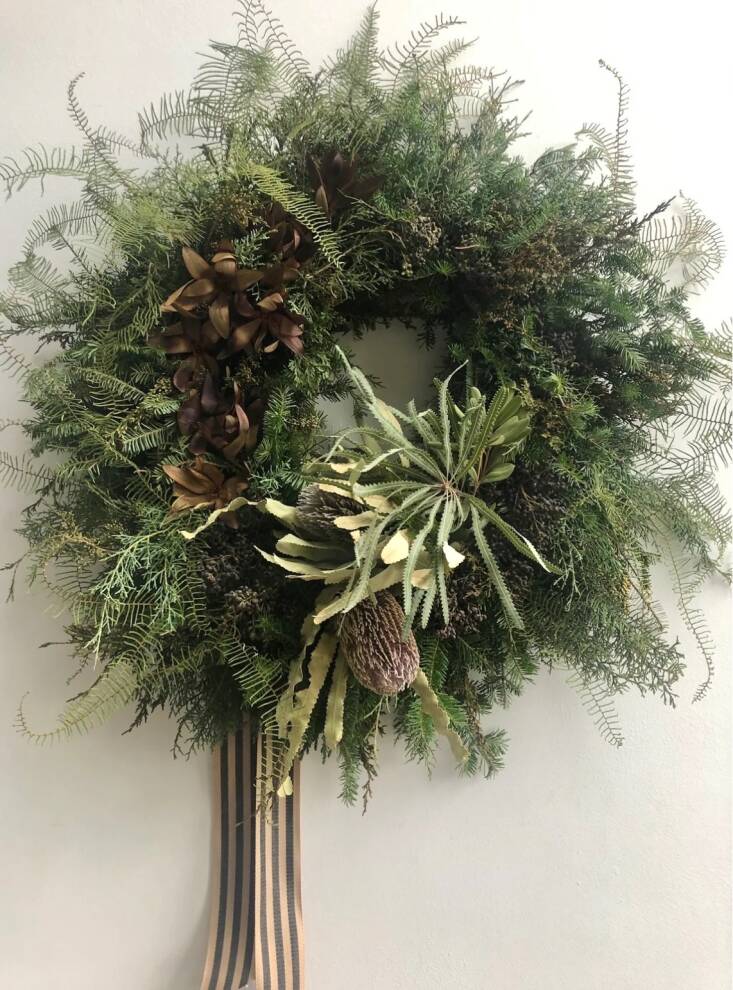 Rebecca describes herself as a constant gardener but also works closely with local growers in Stuyvesant, including Farmstead and Damsel Garden, who supply almost all the flowers except for some specimens, like banksia, that will not grow locally. Going forward, she plans to return to growing organic crops herself, at her farm nearby along the Hudson River.
If there's a signature product, it's the Botanist chocolate bars. Each one is pressed on one side and scattered with dried edible flowers on the reverse. Rebecca, a longtime collector of vintage butter molds, illustrated and designed the bar herself. "The goal was that every element of the bar created a beautiful experience. From the botanical on the cover to the moody gold sleeve, and then the actual chocolate, which is sprinkled with petals. I love the idea that everyone feels that they have won the golden ticket and that it's surrounded in flowers."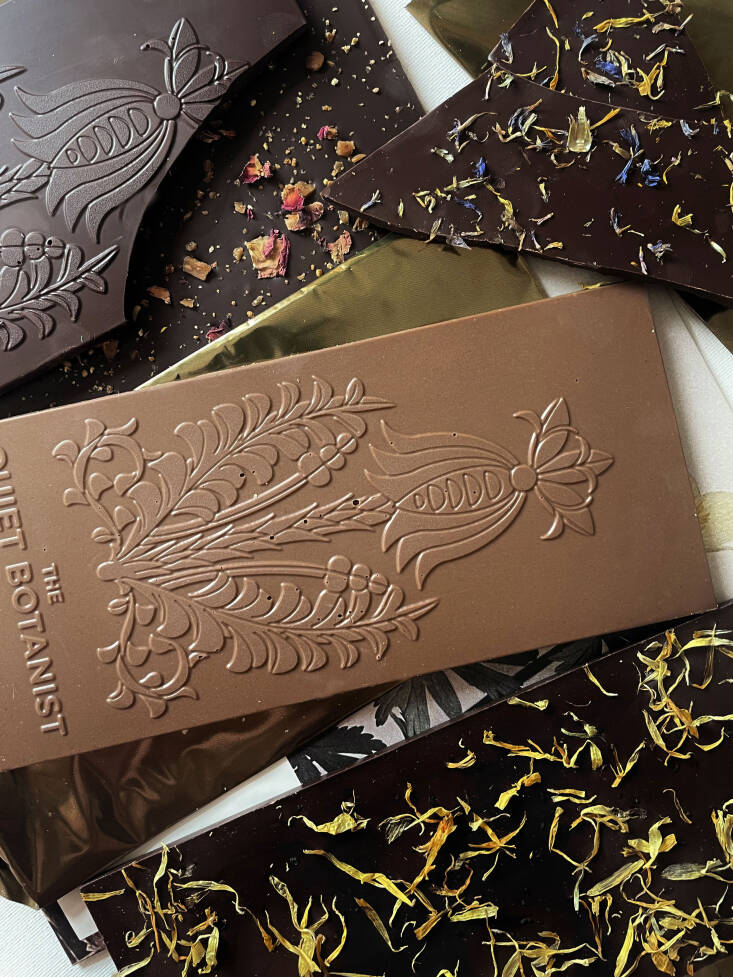 Alongside highly giftable chocolate and flowers, there are gardening essentials to browse: beautiful Niwaki tools, accessories, and pots, including striking terra-cotta Bloomist planters (from $38) that are handmade in Honduras  and coated in a matte charcoal finish.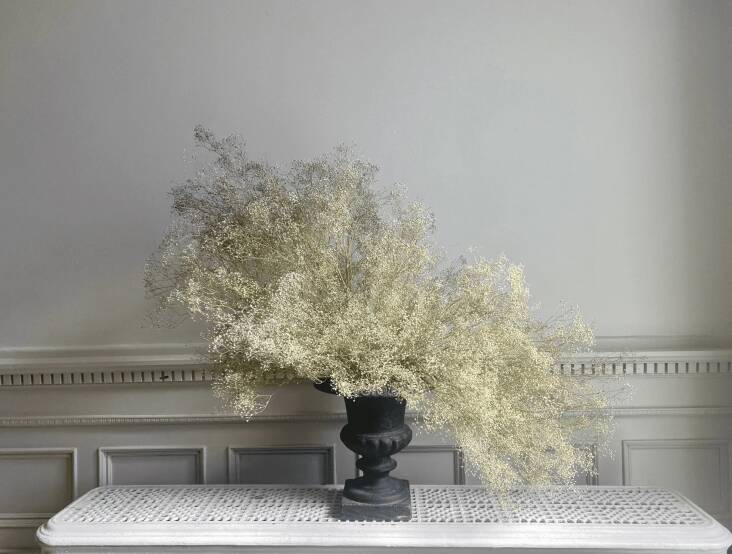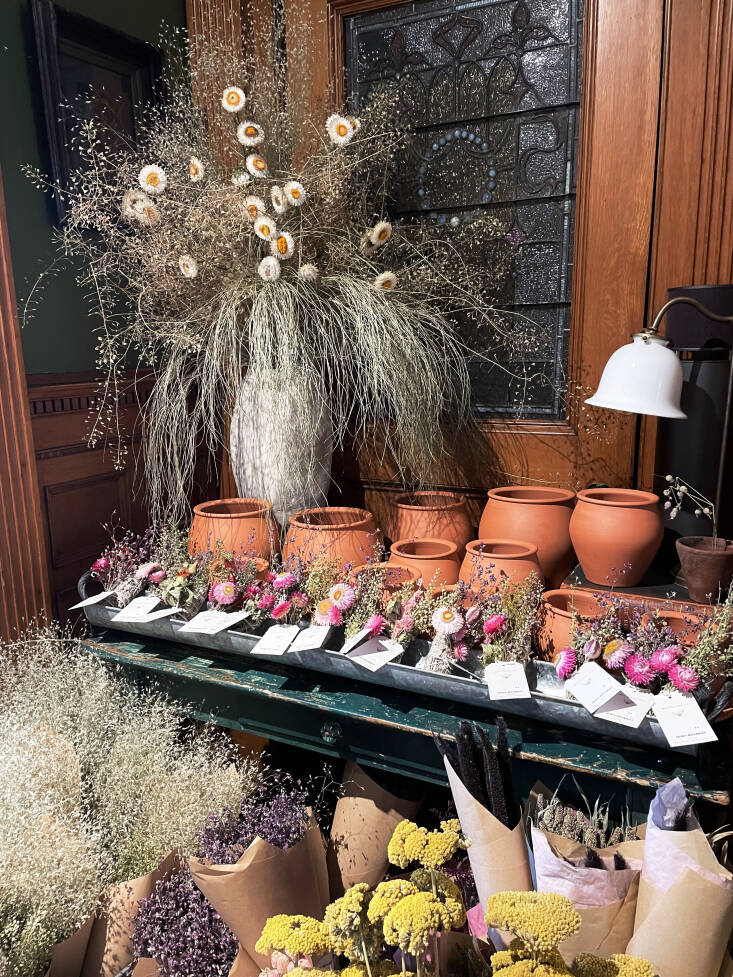 The floral theme extends to apothecary and home products, too, which are all natural and some organic, such as Corpus Naturals' vegan cleansing bars ($22). There are soy wax candles and Hibi incense matches ($14) in eight fragrances, including mimosa, yuzu, and oak moss. Customers are encouraged to take their time and browse a library of gardening books. "I love the concept of slow retail," adds Rebecca. "People taking the time to smell the flowers, sample the chocolate, and flip through the library of books. The concept is that it is a sensorial and almost nurturing experience."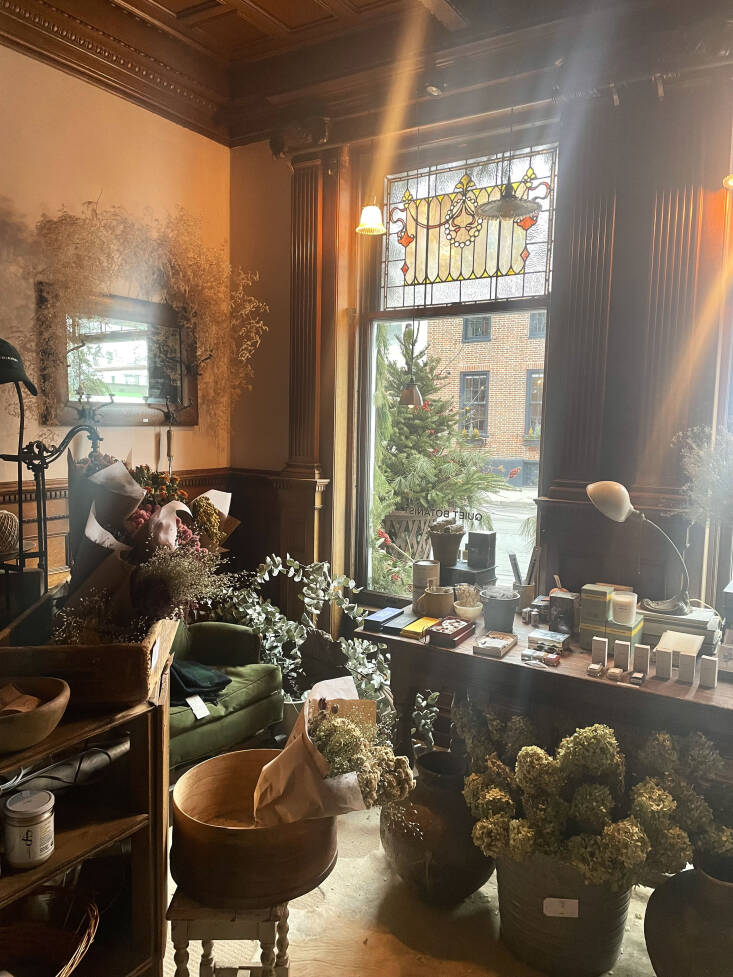 See also:
For a mobile-first version of this post, check out this content as a web story, or browse all our web stories.
(Visited 6,128 times, 14 visits today)