Ordering quantities of tulips every year can be an extravagance, as well as a conundrum: how to use these showy bulbs in the context of today's wilder planting? Although the Netherlands are strongly associated with tulips and, increasingly, naturalistic planting— thanks to Dutch plantsman-turned-designer Piet Oudolf—it is still more common in Holland to see tulips planted neatly or as specimens, as they would have been 400 years ago.
Recently, Dutch photographer Maayke de Ridder teamed up with British garden writer Noel Kingsbury who was traveling around the Netherlands, investigating the Dutch garden scene. One of their visits was to a communal garden co-run by bulb specialist and designer Jacqueline van der Kloet. Having shaken up the castle gardens of Keukenhof in the tulip-growing region of Lisse (24 miles from Amsterdam), she now works on public as well as private bulb schemes and knows whereof she speaks. At the famous castle garden, Van der Kloet took inspiration from nature rather than history: particularly alpine meadows "with their abundance of flowers, among which are many bulbs."
Photography by Maayke de Ridder for Gardens Under Big Skies: Reimagining Outdoor Space, the Dutch Way.
Van der Kloet looks to harmonious colors in contrasting flower shapes when planning tulips. Foliage however is the most important factor, since earlier bulbs appear just as perennials are beginning to get going. Hardy geraniums, with or without flowers, are excellent ground cover when you choose the slowly spreading varieties, such as G. macrorrhizum 'Spessart' with its red calyces and stems. Forget-me-not (in shades of pink, white, as well as blue) looks its best at tulip time.
A nation of gardeners, growers, and makers of super-sharp garden tools, Holland has been the horticultural center for bulb cultivation for at least four centuries. It is perhaps because of the cultural history of market gardens in the Netherlands that more energy has gone into formal displays than innovative design, until recently that is.
Adding to the mix of foliage in this mini-meadow is early-flowering aquilegia, to the left, and hellebore foliage in the foreground. Budding alliums will join the throng, their shriveling leaves hidden in the mass of green. For brighter shades of green as well as texture, Jacqueline favors euphorbia (such as shade-tolerant and relatively low-growing Euphorbia amygdaloides) and Alchemilla mollis.
Perennial gardening implies low-maintenance, while many tulips are "one-year wonders." Jacqueline appreciates tulip varieties that will return year after year, such as Tulipa 'Spring Green' and orange 'Ballerina'. For an intense shot of scarlet in a smaller flower, the species tulip 'Sprengeri' slowly spreads, when left undisturbed.
Jacqueline prefers to throw tulip bulbs into the air and plant them where they land, rather than lining them up neatly. On the other hand, in a formal situation, tulips can really sing when they are more consciously arranged; she snakes them through grass with anemones, against a backdrop of topiary. Earlier in the season, she mixes varieties of crocus for color harmony.
While the earliest tulips emerge with very little company from other flowers, it is a different story by the end of the season. As the writer Noel Kingsbury says, "a smooth 'hand-over' is important, with perennials taking over from bulbs but without crowding them out." A ground cover of the carpeting grass Hakonechloa, as well as yellow-green Smirnium perfoliatum make a good foil. In a less crowded situation, emerging foliage from hostas and peonies brings a new layer of freshness.
As bulbs and perennials mix and mingle, a sense of informal formality is established with clipped hedges, topiary and weeded gravel.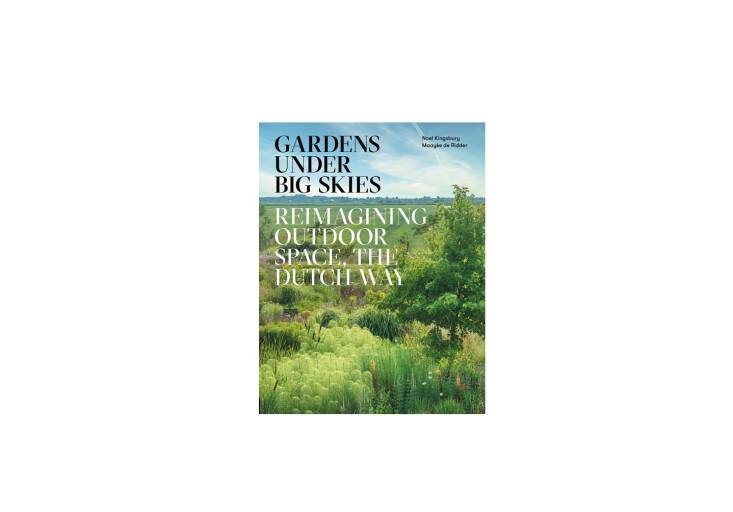 For more on bulbs, see:
(Visited 335 times, 1 visits today)