Remodelista took us through the guesthouse of Jacky Winter Gardens, an artists' residence and informal showroom for the work of partner artists. The cottage has undergone a masterful redesign, and the gardens are changing, too:
Photography by Rhiannon Taylor.
Says Mueller, "I share this garden with a tribe of native friends, and have been lucky enough to meet the resident cranky old wombat. He likes to nibble on the lower limb foliage of the fruit trees."
Says Mueller of her future plans for the garden, "My mission will remain to honor her wilderness, to plant native screens to help our native friends, with just a splash of color to complement such a pretty cottage!"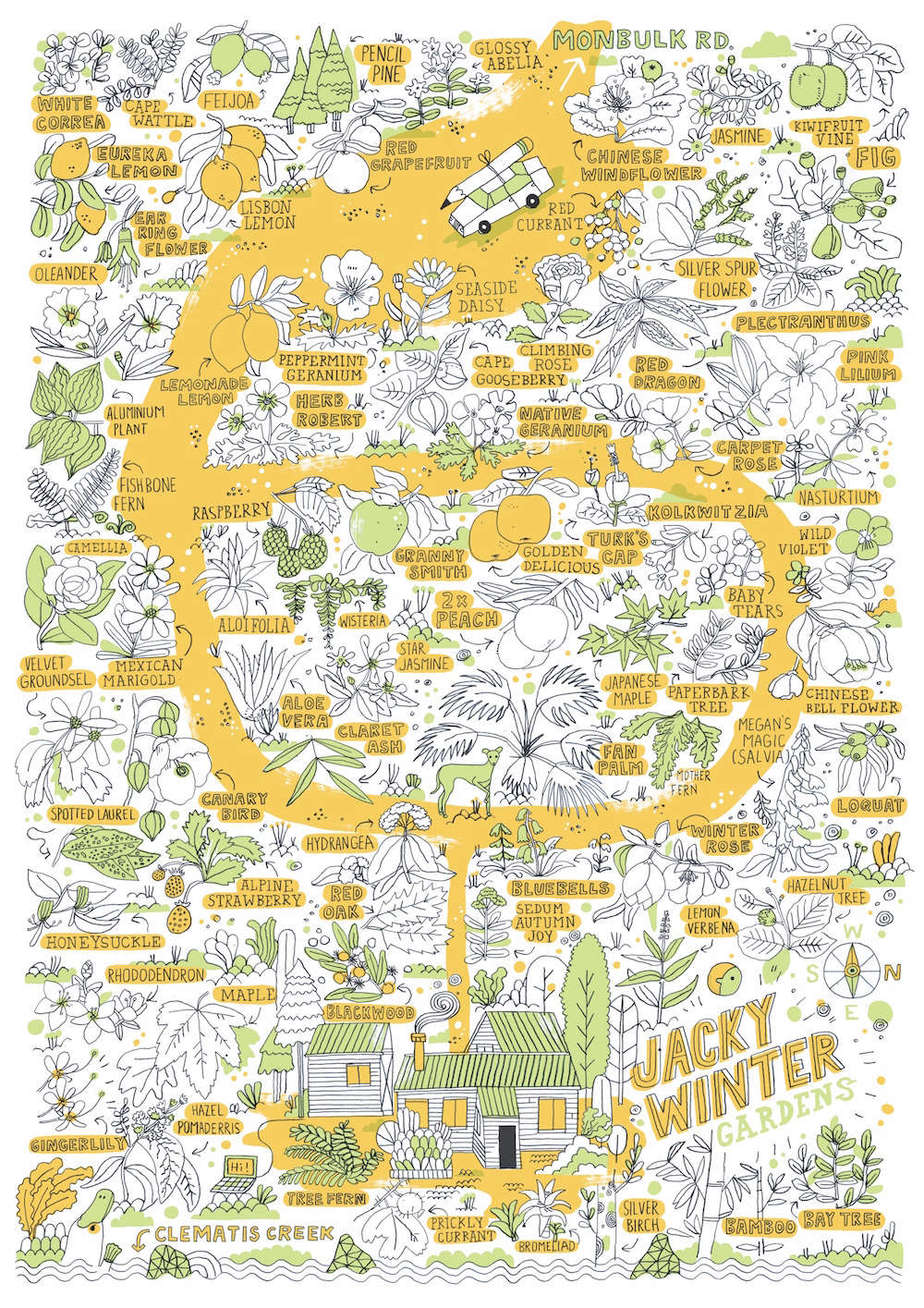 For more of our favorite gardens Down Under, see:
N.B.: This is an update of a post published April 29, 2016.
(Visited 263 times, 1 visits today)