When Melbourne, Australia-based landscape designer Ben Scott first saw a newly built farmhouse on a 20-acre property about an hour's drive south from the city, there was no garden to speak of. The only existing feature he had to work with was a stand of slender, native eucalyptus trees with a strong, architectural silhouette.
That was in 2012—and luckily the trees were all the inspiration he needed.
The result? A hazy, romantic landscape where texture and shape play as important a role as any color. Tightly pruned, round shrubs complement the matchstick trunks of the eucalyptus trees. Velvety green ground cover envelops the slopes surrounding the house and guesthouse. Formality gives way to wildness at the edges of the garden, where the surrounding bush frames a distant view to Western Port Bay on the Mornington Peninsula.
"I look to designers who use plants as the focus in their work," says Scott. "I count Bernard Trainor in the US, Dan Pearson in the UK, Wolfgang Oehme in Germany, and Piet Oudolf in the Netherlands as strong influences."
In 2016, new owners bought the property—and loved the design so much that they've asked Scott to expand its scope. Let's take a look at the latest improvements:
Photography by Simon Griffiths, courtesy of Ben Scott Garden Design.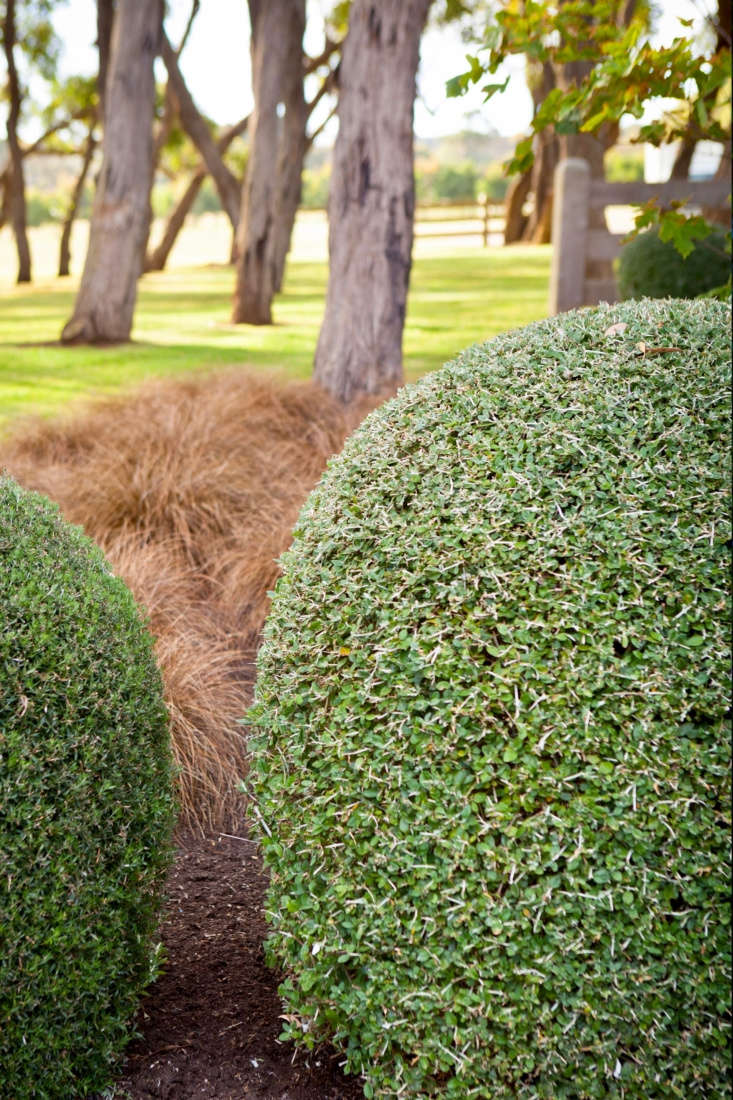 Trailing ground cover Convolvulus sabatius (blue rock bindweed) adds a contrasting color, which stands out dramatically against the many shades of green.
Are you designing a garden from scratch (or overhauling an existing landscape)? Start with inspiration from our curated guides to Garden Design 101, for help choosing Perennials, Shrubs, and just the right color of Gravel to complement the rest of the landscape.
(Visited 586 times, 1 visits today)