In the Southern Highlands an hour's drive south of Sydney, a region known for its vineyards and mild climate, landscape designer Nicholas Bray encountered sweeping views and a low-slung house with Colorbond metal sheeting on his client's 100-acre property. "It's modern and very Australian," he said.
The challenge? To design a swimming pool easily accessible from the house—but with its own separate identity.
The solution? A pool with a simple silhouette, an open-air pavilion and a strikingly simple Corten steel fence. Grand sweeps of golden grasses connect the pool and pavilion to the larger landscape. And a series of garden improvements—including metal landscape edging—define the curves of a gently sloped lawn to visually connect the main house to the swimming pool pavilion.
Photography courtesy of Nicholas Bray Landscapes.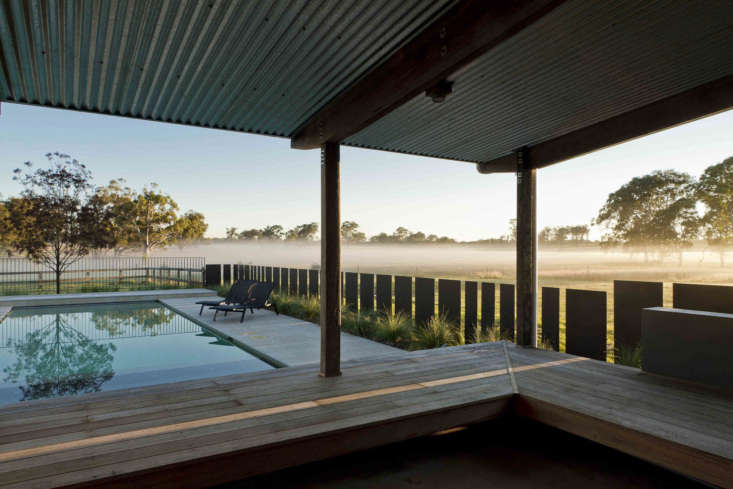 Known as Poa lab, low-maintenance tussock grass clumps grow along roadsides in Australia and look their best if cut back every two to three years during the off season.
Inside the pool pavilion is a fireplace. "The pool is oriented north, so the pavilion gets some sun but is shaded by the roof," Bray said.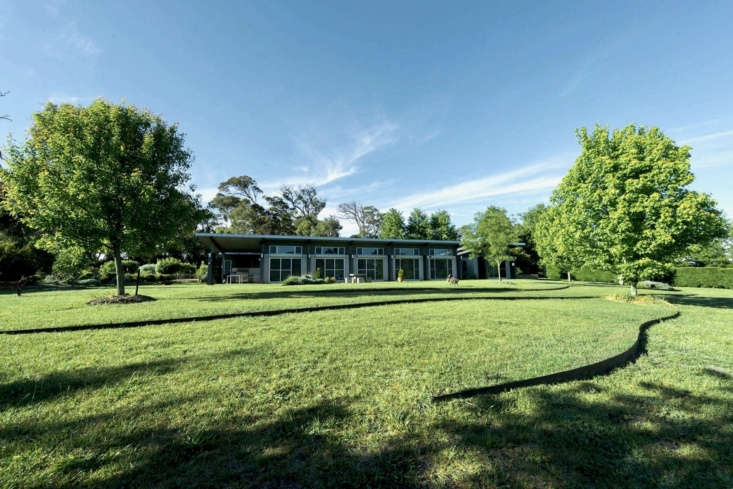 Are you designing a new swimming pool (or upgrading an existing one)? Start with our design guide to Swimming Pools 101 in our Hardscape 101 section. Read more:
(Visited 287 times, 1 visits today)