Formal and wild at the same time is what garden owner Sheila Perrin wanted. Perrin's 12-acre suburban New York property in Westchester County already had the formal part down with boxwood-bordered walkways and terraced flower beds that exuded order. Too much order, maybe. Something needed to undermine all that precision to make the garden feel livable and loved.
This is the part of the story where the meadow comes in.
Landscape designer Larry Weaner, well known for his ability to create colorful, naturalistic meadows suggested a seven-acre meadow to create a "transition from formal to natural." The result is particularly stunning in autumn when the meadow lights on fire with color.
Photography by © Karen Bussolini.
Soil tests, moisture readings, and a period of observation followed. Then Weaner came up with a plant palette the includes ornamental grasses, natives, and wildflowers sown from seed. It took the meadow a few seasons to become established (the first year, Perrin says, dandelions predominated).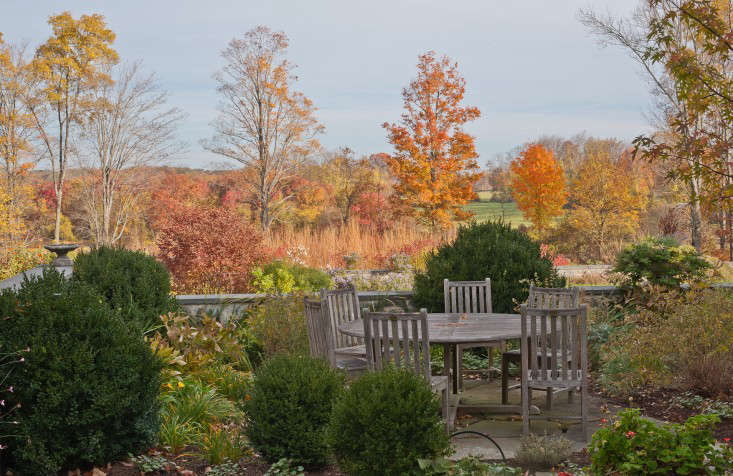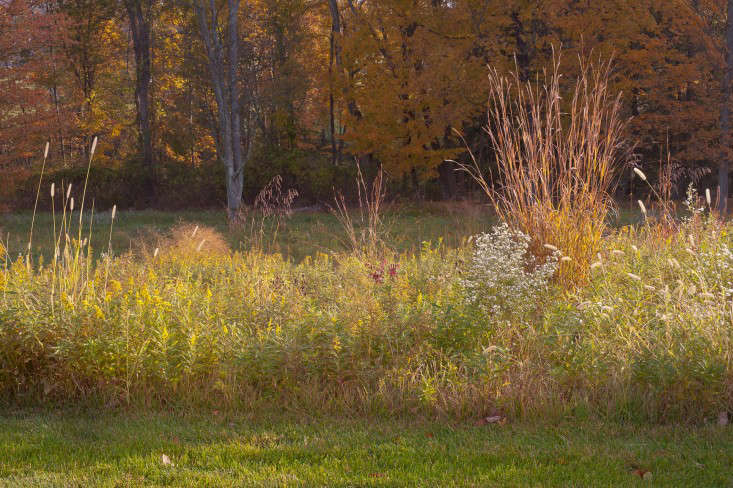 "Once you get beyond the ability to hand week a garden, you have to change everything," says Weaner. "You have to set the plants up for success."
A typical Weaner meadow might be home to a hardy mix of little bluestem grass, liatris, asters, coneflowers, and mountain mint. "You have to stack the deck in favor of what you've planted over potential weeds" for a meadow to be successful, he says.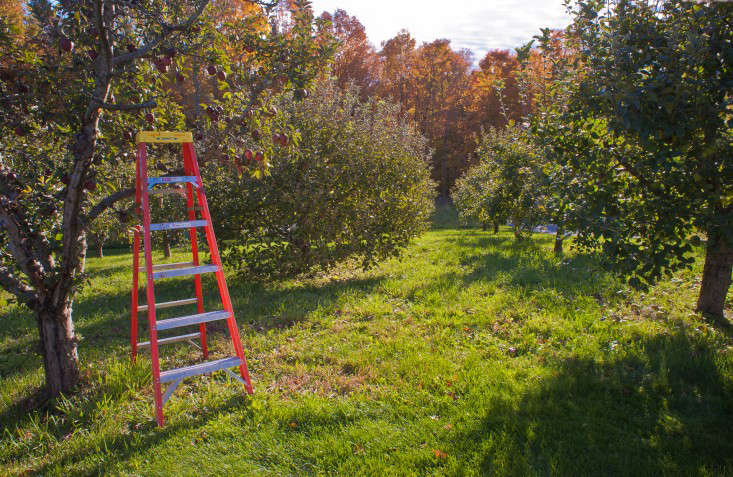 For more of our favorite gardens that come into their own in autumn, see:
(N.B.: For more of the story and more of Karen Bussolini's photos of the garden, see Westchester Magazine.)
N.B.: This is an update of a post published September 28, 2015.
(Visited 358 times, 1 visits today)