When the wife of shipping magnate Charles Morgan suddenly died in the summer of 1885 and left her heirs 2,000 exotic plants to sell at auction in New York City, her flaming red anthuriums drew bids of up to $110 per plant.
These days, however, anthuriums have been mostly demoted from Victorian trophy flowers to hotel lobbies, where their waxy, spade-shaped leaves are valued mainly for an ability to last for six weeks (long enough to get dusty in a planter next to the concierge podium).
But good news—we've started seeing the Victorian darling treated with respect again, popping up in floral arrangements everywhere from Copenhagen to our favorite florists' Instagram feeds. And modern anthuriums don't have to be flaming red—when we asked florist Sophia Moreno-Bunge for guidance, she suggested a paler palette:
Photography by Sophia Moreno-Bunge for Gardenista.
Morgan nursed her anthuriums through the cold New York winter months in greenhouses behind her house at 7 E. 26th Street in Manhattan. But although shed paid $200,000 over the years to acquire her exotic plants, at auction the whole collection sold for a total of only $20,000.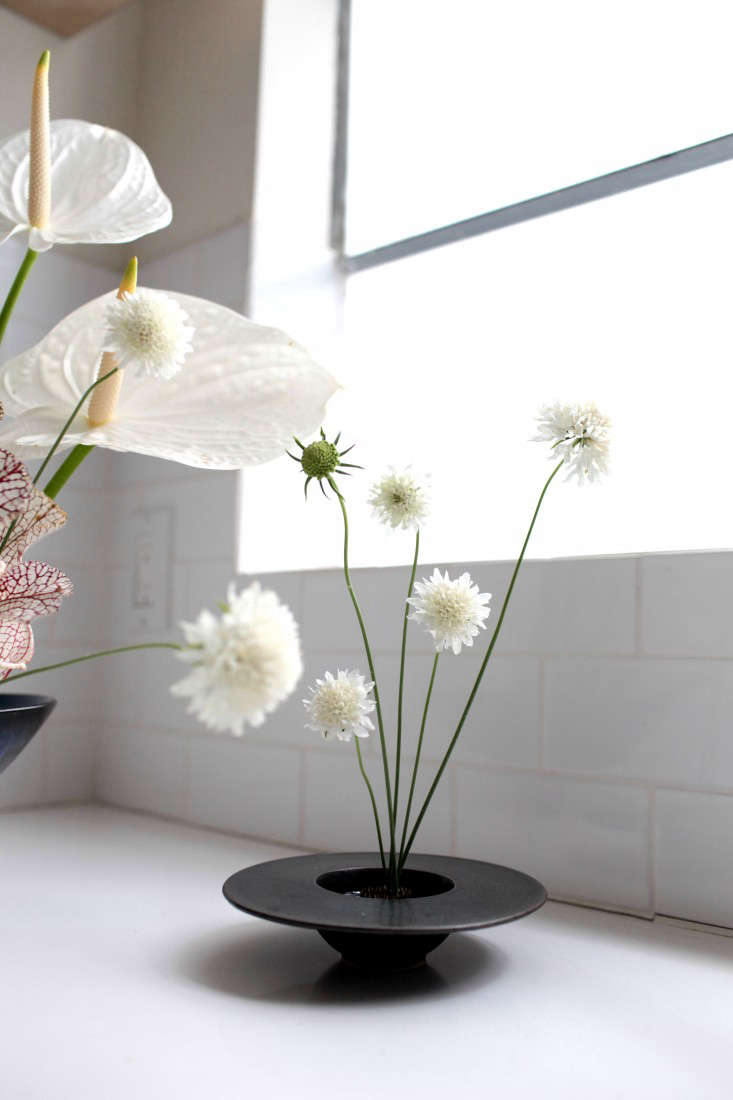 (Visited 460 times, 2 visits today)