Somerset is one of those counties that keeps itself to itself. It's a place that you make a point of going to; you don't rush through (unless you're on the M5). So the idea of a destination gallery with a jewel of a garden in Bruton, Somerset, does make sense. Hauser & Wirth is a place that people cross the country, and the world, to see.
The main draw for garden visitors is Oudolf Field, a slope of 1.5 acres enclosed on three sides by traditional hedging. It's a former field that is now a garden, conceived by international star Piet Oudolf. With the Dutch designer's trademark perennials that have beauty at every stage, we wonder how they are doing in deepest winter?
Photography by Heather Edwards.
Seen here from the middle of Oudolf Field, the gallery buildings were completed in 2014. Behind them stand the original barn and pigsty from Dursdale Farm, linked together around a courtyard by Paris studio Laplace. The courtyard garden is also designed by Piet Oudolf.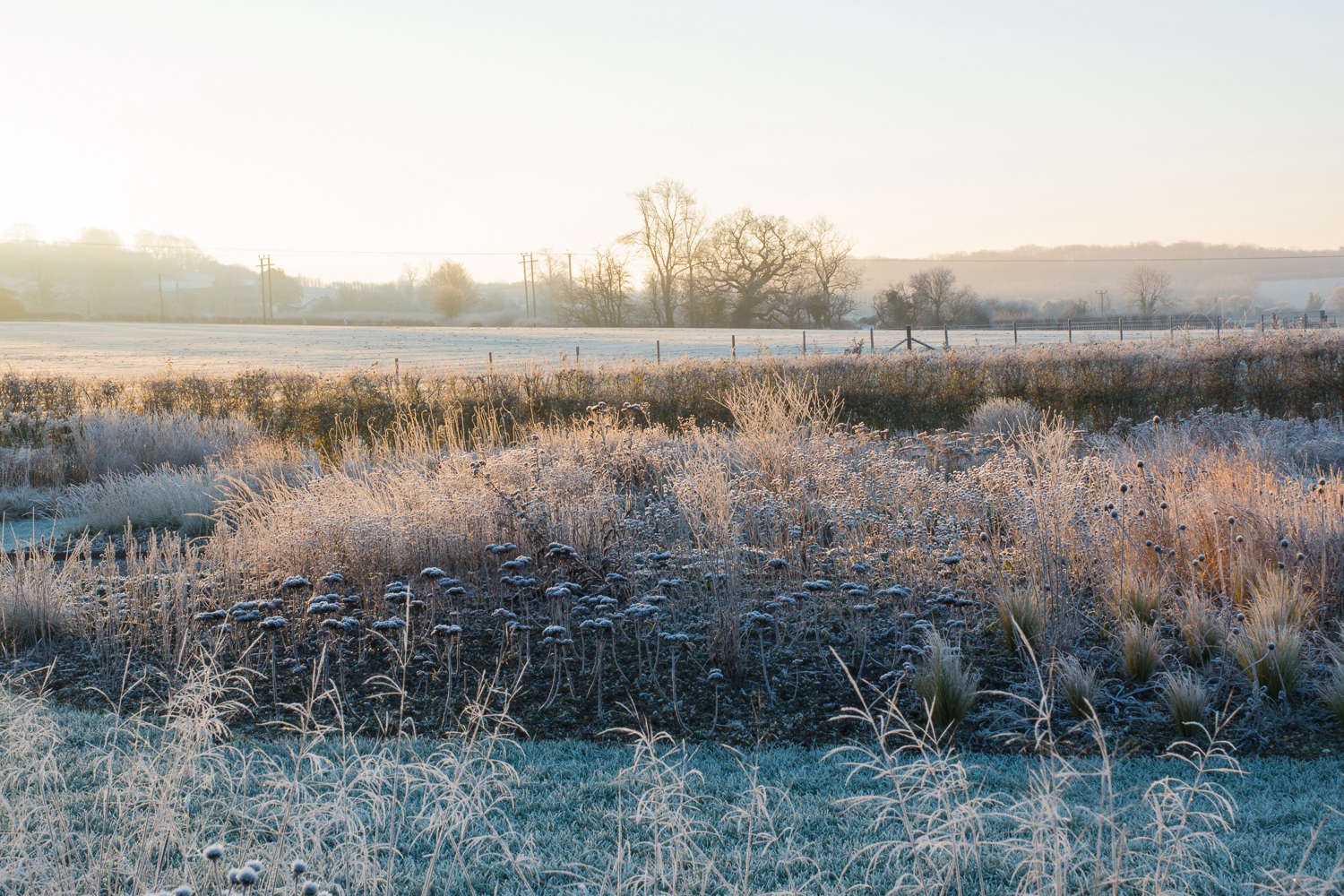 Hauser & Wirth's owners have galleries in London, New York, Los Angeles and Zurich, but chose Durslade Farm as their rural outpost because they already lived locally. They commissioned Piet Oudolf to landscape the whole site.
The field-garden is bisected by a central walkway, leading from gallery and pond toward open country. Grass island mounds bridge the gap between the new building's uncompromising lines and the romantic groups of perennials.
Visit more of Dutch designer Piet Oudolf's gardens with us:
N.B.: This post is an update; it was first published December 2017.
(Visited 614 times, 1 visits today)