It's that time of year again when we close the calendar and open a new one. This year let's promise ourselves to think more positive, resourceful, and healthier thoughts. The idea is that if we set good intentions then goodness will (hopefully) follow. And of course this positivity can transfer to our gardens and garden goals, which is reassuring because as our world continues to be uncertain (and scary at times), at least we know that our gardens, no matter how big or small, can gift us with peace, inspiration, visual delight, and, just maybe, a kick-ass crop of zucchini.
Here is a bouquet of New Year's resolutions to get your garden (and you) off to a healthier, greener, and happier start.
1. Look back to look forward.
I totally believe that our gardens gift us with many lessons to be learned, whether it be patience, perseverance, or perception. With that said, now is a great time for the aware gardener to recognize what went wrong last year (like maybe that lackluster dahlia), and pledge not to make the same mistake(s) this year. Of course, it's also the perfect time to reflect on any past successes and blue-ribbon bounties and plan to make this year's garden even better.
2. Commit to being water-conscious.
It's always a guessing game as to whether the year will be wet or dry. So why not always plan for slim pickings with water and take steps to be prepared. This means converting outdated and wasteful spray heads to drip irrigation and adding a smart irrigation controller. More water-wise ideas include: adding a rain garden, rain barrels, and if your city allows it, a graywater system.
3. Let go of the idea of the perfect lawn.
Consider removing or scaling back your traditional turf. When you replace your lawn with more earth-friendly choices like natives and succulents, a pollinator garden, dry creek bed, or vegetable garden, you will be using less water and resources and creating a greener carbon footprint.
4. Don't plant invasives.
One major cause of biodiversity loss is invasive plants. These bullies spread quickly and displace native plants, prevent native plants from thriving, impact fish and wildlife, and create an unhealthy monoculture. This year before planting anything in your garden, check your local resources to make sure your plant won't become a problem if it goes rogue and escapes into the wild. By choosing non-invasive plants, you're helping to protect your local environment. I live in California so I routinely check out: https://plantright.org/about-invasive-plants/.
5. Use safer remedies.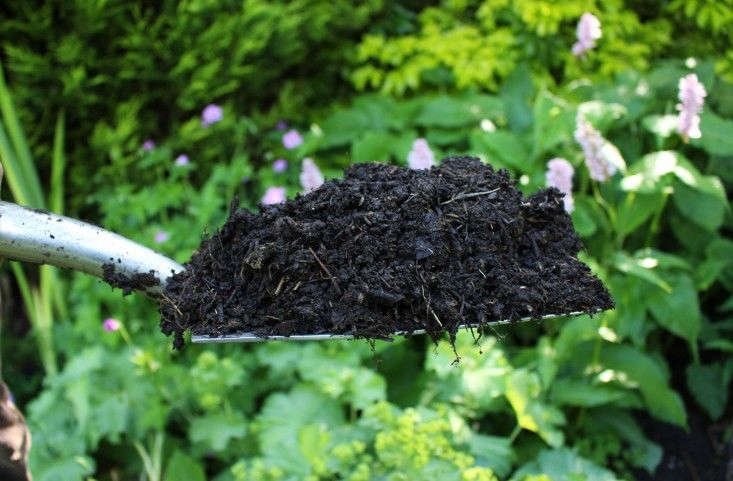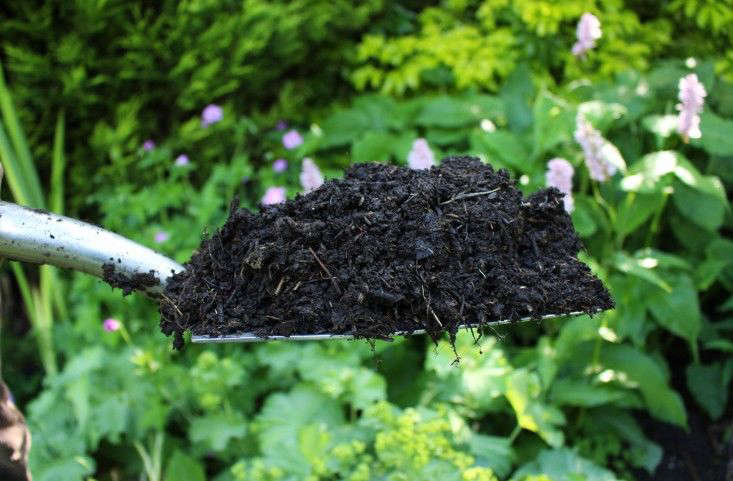 Pledge to ditch any toxic chemicals in your shed and employ greener solutions when you need to battle bad bugs, annoying weeds, and disease. And when you think you need to fertilize, first turn to nutrient dense organic compost to naturally do the job of feeding your plants instead of using synthetic choices. By choosing safe and natural remedies you're protecting our water ways and all living creatures.
6. Propagate more.
Knowing that some plants are hard to get, are slow to grow, or are short-lived means that its smart to plan ahead and propagate these plants so you will always have your favorites in your garden or home. This year remember that you can increase your plant collection by allowing flowers to go to seed, by taking cuttings, and dividing plants. All these methods will save you money from not having to buy new plants, and they make thoughtful, sustainable gifts.
7. Care to share.
Every year does your tree burst with too many juicy lemons to count? Don't let perfectly good produce go to waste. Instead, find local food banks in your area that take extra food. Can't reach all the fruit? Invest in a fruit picker so you can pluck every last one and help someone in need. Also consider leaving some of your bounty in front of your house with a simple free sign.
8. Create a houseplant haven.
Indoor plants undoubtedly supply countless benefits including greening up a room, lifting moods, boosting oxygen levels, and adding visual design interest.  With a little houseplant know-how, you can find a leafy friend for every bright nook and dark cranny of your home. This year nurture yourself with nature and surround yourself with new life and growth by adding houseplants. Also consider buying them from sustainable businesses like family-owned Green Circle Growers who uses rainwater for 100% of their watering needs, wood boilers to heat greenhouses to cut back on emissions, and uses more natural and innovative pest c0ntrol methods. You can find their houseplants and helpful info at Wild Interiors.
9. Get inspired.
Last year I became a member of the UC Berkeley Botanical Garden. Not only does my family membership help support my alma mater's garden, but I reap major benefits with reciprocal privileges at hundreds of other gardens and conservatories (which I have totally taken advantage of this year). Become a perennial student and consider joining your local botanical garden or local gardening club, or maybe take gardening classes though your community college.
10. Garden more.
This resolution is easy. The idea is to get outside and garden more. That can mean more hand weeding, planting, pruning—or just admiring your plants. And you'll be glad to know that by doing more gardening you'll also be checking off your other resolution to exercise more. That's a total win-win.
Please share your own gardening resolutions with us, we'd love to hear them.
For more on sustainable gardening, see:
(Visited 167 times, 1 visits today)