Dedham, Massachusetts is replete with historic charm. With tree-lined streets bordered by quaint stone walls, the town on the edge of Boston boasts some of the finest examples of classic New England architecture and landscapes.
Picture a 19th-century, gable-front home (painted an archetypal farmhouse red), owned by a pair of avid gardeners looking to make the most of their historic plot.
Landscape architect Trudie LaVigne and Bob Hanss Landscape Construction teamed up to help them, devising a plan to transform a long, sloping site into the ultimate New England cottage garden. Taking their cue from the many historic stone walls throughout the neighborhood, the team installed a series of stone terraces to create many intimate garden "rooms"—each distinct but with a cohesive design to create "a similar spirit." "
This was a highly detailed property," Hanss noted, adding that "each part was carefully considered to strengthen the cottage feel."
Photography by Justine Hand.
On the street side of the property LaVigne and Hanss left things simple, encouraging the the two specimen maples to take center stage. Here they extended the original stone wall up the drive, a feature which not only frames the front yard but also provides a gentle transition into the landscape.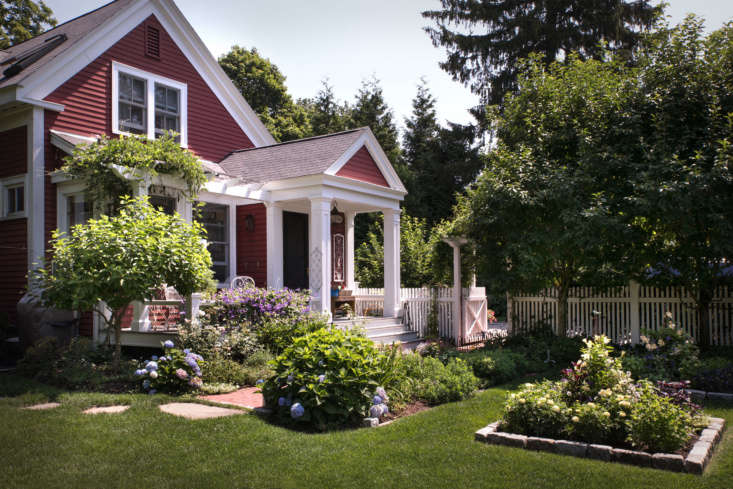 Visit more of terraced New England landscapes by Bob Hanss and his team:
(Visited 779 times, 3 visits today)