Around Boston it's not uncommon to find many a grand, old home perched on a hill. When these houses were built, such lofty prospects afforded spectacular views. But today the steep sites can present a challenge for modern families who want usable outdoor spaces. Such homeowners often find their way to Bob Hanss, who, with his vintage-inspired stonework, has been transforming New England's most challenging landscapes for more than 25 years.
One the most dramatic conversions that has benefitted from Bob's engineering: a classic, shingle-style mansion, located on a wooden knoll in Brookline, Massachusetts. The owners of the 1880s home "wanted an area where their young children, twin girls, could play and explore the outdoors. But the steep, overgrown plot had no flat areas for outdoor living," Hanns said.
To transform the property, the owners turned to noted landscape architect Matthew Cunningham, who has worked with Bob and his construction team on a number of New England projects. Together they devised and constructed an ambitious plan which employed a system of stepped terraces to create separate outdoor spaces for gardens, a play structure, tennis court, great lawn, entertaining patio, and fire pit. Though distinct, each level is connected by a series of gentle steps as well as stone pathways and buttressing walls, all of which provide a sense of visual unity through out entire yard.
Photography by Justine Hand.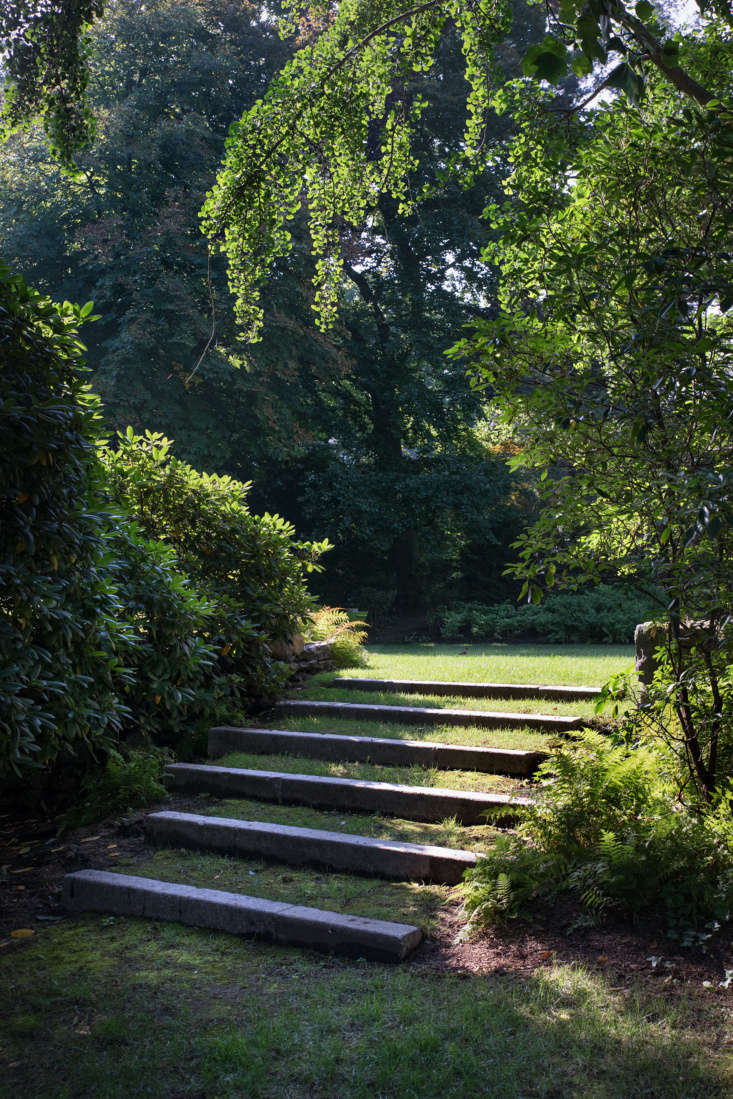 For more of Cunningham's landscapes, see Landscape Architect Visit: Clamshell Alley on the Coast of Maine. See more New England landscapes transformed with Bob Hanss' thoughtful stonework:
(Visited 322 times, 1 visits today)