Stockholm-based designer Caroline Brahme has a simple idea to turn grayspace green: concrete pavers with holes for plants to transform a patio or walkway into a patterned carpet:
Photography by Caroline Brahme courtesy of Greenworks.
Above: The pavers are a standard size and have molded planting holes. Pavers are available with different numbers of holes: one, three, six, or eight. The Grey to Green collection is available from Greenworks. For more information and prices, email [email protected].
"My product is a series of paving stones that can host vegetation," says Brahme. If you mix and match the pavers, "they allow flexible customization and integration of greenery on the paved urban floor."
Above: You can walk on some herbs, including rosemary and thyme, and they'll be no worse for the wear. (As an added bonus, they'll scent the air when crushed.)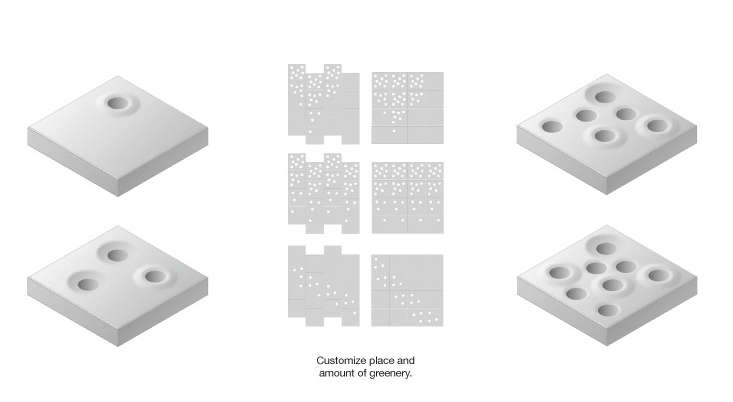 Above: Brahme suggests different patterns and configurations for patios and walkways.
Above: A paver with eight planting holes.
Getting underfoot in a nice way are more of our favorite pavers:
Finally, learn how to successfully use pavers in a landscape or garden project with our Hardscaping 101: Pavers guide.
(Visited 203 times, 1 visits today)