The winner of the 2017 Gardenista Considered Design Awards Best UK Amateur Garden is Bev Horsley for An Artist's Farmhouse Country Garden in Shrewsbury, England.
The project was chosen as the winner by guest judge Rita Konig, who said: "I think this is a really pretty garden; I love the black tomatoes, the roses, the pond, those daisies in the paving. It is really very pretty and English."
N.B. This is the fifth of eight posts spotlighting the winners of the 2017 Gardenista Considered Design Awards. Go to this year's Considered Design Awards page to see all the entries, finalists, and winners, and to have a look at the Remodelista Considered Design Awards.
Bev Horsley's Design Statement: "Starting with a relatively blank canvas 20 years ago, this garden has evolved with a lot of love and hard work into a series of spaces: potager, studio garden, wildlife pond and bog garden, lawn, and front and patio gardens. As an artist, I try to create views, textures, and gorgeous color."
Q: Where do you live?
A: I live in an 1850s brick farmhouse set in 1.8 acres in rural Shropshire, surrounded by fields of cows and sheep. We moved here 20 years ago from London with two small children.
Q: What were your practical goals for the project?
A: The garden was pretty much a blank canvas but with a high sheltering belt of trees and hedge. My aim was to divide it up to create "rooms" and surround the house with views from every window. At the top of my wish list was a potager/vegetable garden and pond, but above all I needed to make the garden as low-maintenance as possible as I have no help (apart from a willing husband!). Wind is a problem in the garden, so I wanted to create height and interest with trees/trellis/hedges within the garden rather than just around the border.
Q: What solutions did you find to your design problems?
A: Laying paving around the main lawn with curved corners made mowing with the ride-on lawnmower much less time consuming. I find large, unformed spaces hard to deal with, so raised beds in the vegetable garden—together with box hedging around the potager beds—have divided the space, making planning and rotation of crops much simpler.
Q: What are your favorite features of the project?
A: The pond with decking and a "bridge" over a bog garden which takes the overflow when the pond overfills. I also love the view from my studio of two large metal sheep in a circle of wild grass under the cherry tree, with the more formal box-edged potager to the side.
Q: What were the hardest lessons you learned along the way?
A: Patience and dealing with the many weeds! I like to garden organically so laying weed-suppressing membrane to plant through has become my way of coping with weeds.
Q: What is your day job?
A: I am an artist. I trained as a graphic designer in South Africa where I was born and lived for many years. Our move from London to rural Shropshire 20 years ago focused my art on the beautiful countryside I live in. I particularly love to paint vibrant, often quirky portraits of animals and birds—domestic, farm, and occasionally wild—paying a lot of attention to the details that give my subjects life and character. You can see my art on my website, BevHorsley.com.
Q: Where do you get your design inspiration?
A: Wollerton Old Hall Garden in Shropshire and reading huge quantities of gardening magazines, blogs, and books.
Q: What projects would you tackle if you had an unlimited budget?
A: I would like to enclose the potager/vegetable garden to protect it from wind. It can be cold and slow to start in spring. Also, a shepherd's hut in the orchard.
Q: Which garden designers, gardeners, or landscape architects do you admire?
A: Dan Pearson is probably my favorite gardener, both for his gardens and his writing. Other favorites include Piet Oudolf, Gertrude Jekyll, Sarah Raven, and Vita Sackville-West.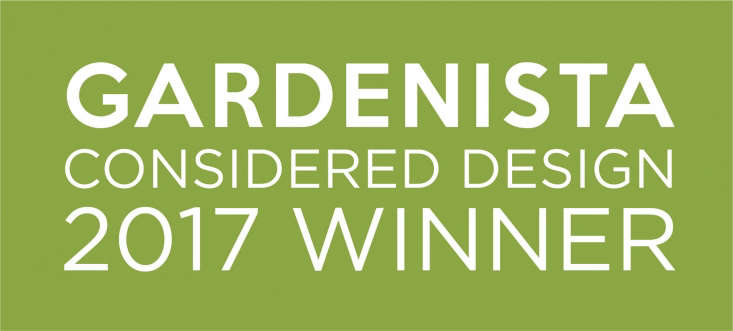 (Visited 123 times, 1 visits today)