The winner of the 2017 Gardenista Considered Design Awards Best Amateur Landscape is Campion Walker Landscapes and JacobsChang Architecture for their shared Hedge House project in Los Angeles
The project was chosen as a finalist by guest judge Deborah Needleman, who called it a "clean, modern, and simple composition that works as well from the outside as it does from the inside."
N.B. This is the last of eight posts spotlighting the winners of the 2017 Gardenista Considered Design Awards. Go to this year's Considered Design Awards page to see all the entries, finalists, and winners, and to have a look at the Remodelista Considered Design Awards.
Photography by Michael Wells.
Hedge House Design Statement: "A 30-year-old ficus hedge defines the boundaries of this front yard garden and offers a high degree of privacy for the outdoor seating areas of a home office and guest room. The xeriscape plantings include succulents, palms, and two olive trees in a bed of San Quintin river rock."
Q: What does your firm specialize in?
JacobsChang Architecture: Our architecture practice designs a wide range of projects, but we truly enjoy designing ground-up homes as they offer small-scale opportunities to connect architecture to the landscape. Our work has been built in many different climate zones and we are interested in how architecture can adapt to these varied places. We tend to consider landscape design as an architectural device that connects the experience of the architecture to the site. Examples of this might be framing, screening, foregrounding, or the material textures, colors, sounds, or smells of plants and ground covers.
Campion Walker Landscapes: We are a full service design/build company. Our specialty is custom residential projects with an emphasis on native and drought-tolerant gardens. We design, detail, and build to our own exacting specifications, from hardscape materials to fully mature specimen trees. The garden is our passion and it shows.
Q: What were your practical goals for the project?
JCA: The design for the house, located in a dense Los Angeles neighborhood, emerged in direct response to the large ficus hedge on the property. The owners covet their privacy and the hedge offered an added opportunity to program outdoor private spaces in the front and side yards of the property, which are typically visible from public sidewalks and neighboring homes.
CW: The client's primary request was for absolute privacy. Our main goal was to maintain the density of the hedging while still allowing the use of a more light-loving planting palette. Our second goal was to bring the feeling of the minimalist aesthetic of the home into the garden while still maintaining the feel of a lush verdant space.
Q: What are your favorite features of the project?
JCA: This is a landscape design that is strongly tied to the experiences of the architecture; from the entry sequence between the gate and the front door to the interior rooms that open onto the gardens. Tall single-stem aloes are used as a sculptural counterpoint among the low-lying grasses and succulents. These aloes help to refocus the depth of field that is defined by the backdrop of the hedge.
Q: Which garden designers, gardeners, or landscape architects do you admire?
JCA: We have a fascination with the representational techniques of landscape architecture. As architects, we are often tied to the conventions of detailed documents used for construction. Landscape designers have a freedom that is less tied to these standards and offers an opportunity for a more expressive technique. We consistently return to the drawings of Roberto Burle Marx, Garrett Eckbo, Günther Vogt, and Marion Mahony Griffin as sources of inspiration.
CW: We are absolutely inspired by Piet Oudolf; his use of perennial plantings that rely on the form, texture, and seasonal variance are really special and inspirational. Also, his use of native and regionally appropriate grasses is something we really try to practice in our designs. Also Louis Benech; his understanding of form and balance make his landscapes more like artistic compositions. He is also a proponent of marrying natives with other, more exotic forms to create incredible combinations.
Q: What is your next project?
CW: We have a fantastic urban modern project in progress in Santa Monica. The materials and techniques we will be using are very exciting and have allowed us to explore new and unexpected combinations of textures and forms. We have the unique opportunity to work closely with the client on all facets of the form and material selection for both the house and landscape.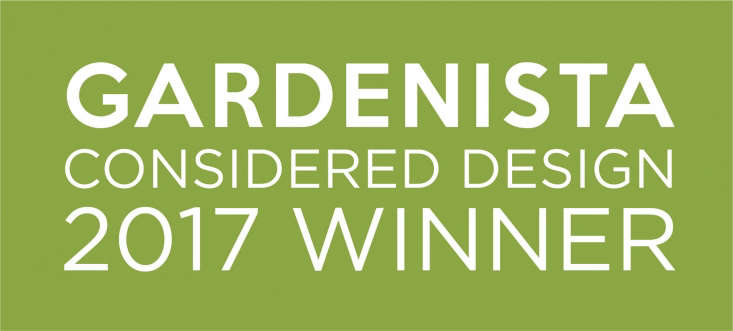 You need to login or register to view and manage your bookmarks.