The winner of the 2017 Gardenista Considered Design Awards Best Curb Appeal project is Katharine Webster Landscape Architect for her Lush and Urban landscape in San Francisco.
The project was chosen as a finalist by guest judge Rita Konig, who said: "Well, this just quite simply answers the Curb Appeal question! I think they have taken quite a challenging space and made it incredibly pretty, right at a crossroads. I love the choice of planting and the way they have used both sides of the sidewalk and the differences in height to create this landscape. I also think the palette is lovely."
N.B. This is the seventh of eight posts spotlighting the winners of the 2017 Gardenista Considered Design Awards. Go to this year's Considered Design Awards page to see all the entries, finalists, and winners, and to have a look at the Remodelista Considered Design Awards.
Katharine Webster's Design Statement: "A mixed border of contrasting colors and textures brings this challenging space to life. One side is filled with drought-tolerant plants, while the other is planted with shade-loving specimens. Hues of rust, green, and pink delight the neighborhood and add life to an exposed corner."
Q: What does your firm specialize in?
A: We specialize in transforming the way our clients experience outdoor living by blurring the lines between their interior and alfresco living spaces. Our landscapes are integrated spaces that flow together, not unlike the circulation in a well-designed home—incorporating utility and comfort while celebrating textures, tones, and themes. This innovative approach to the outdoors sets our firm's work apart because we dissect the indoor/outdoor space in a very precise way, and create strong relationships between elements and the horizon line, taking into consideration the building's relationship to the ground, as well as the different microclimates. With this framework, we can transform any space, and find elegant solutions to tricky situations.
Q: What were your practical goals for the project?
A: To create a pleasing corner garden and curb appeal for our client. Since the house is elevated like a plinth, we needed to address the exposed walls and planting beds at eye level. We needed to not only ground this corner but make sure the house was fixed to the ground; it seemed like it was floating before. Not only did we work with existing plant material to recycle what plants we could, we also dealt with issues of drought and differing microclimates within the corner garden. Another goal was to plant street trees to filter the urban air and create a more friendly sidewalk experience in a neighborhood where there is lots of dog walking and pedestrians.
Q: What solutions did you find to your design problems?
A: One, we recycled plants that were existing—and used them as the armature for which to lay out our new plant palette. Two, we sold the clients the plants from our 2014 Decorator Showcase Garden, enabling us to recycle larger plants for the garage area. Three, we planted Myoporum parvifolium and Tristania in the street tree wells. Four, we varied height and texture in the garden to make the garden not feel horizontal—the garden needed to tie into the exposed vertical feel of the corner. And five, the existing yews and boxwood were quite lanky when we started and needed to feel more substantial. By incorporating a balance of structure around it and softer colors, we were able to weave this together.
Q: What are your favorite features of the project?
A: Since the house is a bright yellow, we had to offset its brightness with different tones of green, silver, shades of burgundy, pinks, and variegated plants. I love the palette. It is very comforting and "gardenesque." The combination of textures complement one another quite well. The wife wanted more of a Mediterranean look so she got to select the sunny side of the palette, whereas the husband liked the burgundy shades and the shade-loving plants. In the end, everyone was happy!
Q: What advice do you have for someone else undertaking a similar project?
A: Understand your context, your client, and your microclimates—as well as understand what are you trying to solve.
Q: What was your biggest splurge?
A: Larger specimens opposite the garage doors.
Q: Where did you cut corners?
A: We reused existing plants that we could and which made sense with the design.
Q: Where do you get your design inspiration?
A: Everyday life—walking down the street, travel, and rugged landscapes.
Q: Which garden designers, gardeners, landscape architects do you admire?
A: Arne Maynard for his softer approach to gardens, sentimental touches, or celebrating an intrinsic element or aura to a place. Luciano Giubbilei is also a favorite for his structured and uncluttered approach to gardens and artful incorporation of art and form into the garden. The combination of these two would be my ideal. As for a favorite architect, it would be Richard Neutra for his incorporation and celebration of indoor/outdoor living, which is so popular in California.
Q: What projects would you tackle if you had an unlimited budget?
A: A wine country project for its wonderful weather, the predominance of outdoor living, and creation of a place where family and friends spend time in a leisurely fashion. So often the pace is so fast now that we hardly get a chance to spend time and reflect. Time is a new luxury and creating memories for generations to come while reconnecting is the perfect recipe for health and wellbeing.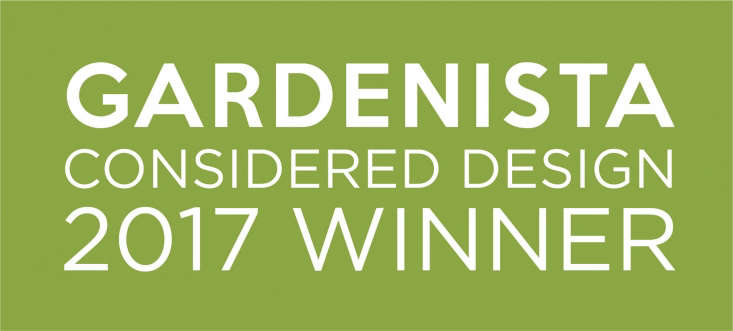 (Visited 147 times, 1 visits today)