The winner of the 2017 Gardenista Considered Design Awards Best Amateur Landscape is Andrew Tatreau for his Nebraska Cabana in Omaha.
The project was chosen as a finalist by Gardenista editor Michelle Slatalla, who said: "A cleverly designed slatted cabana adds shade and serenity to a sunny garden."
N.B. This is the sixth of eight posts spotlighting the winners of the 2017 Gardenista Considered Design Awards. Go to this year's Considered Design Awards page to see all the entries, finalists, and winners, and to have a look at the Remodelista Considered Design Awards.
Andrew Tatreau's Design Statement: "The concept for my cabana spawned from my realization that I never spent leisure time in my shadeless, open yard. I wanted to create a space that facilitated intimate social gatherings, and it's far exceeded my expectations. My dad helped me set the posts/roof and I did everything else."
Q: Where do you live?
A: I live in a shotgun house (built in 1888) in Omaha's Little Italy neighborhood on a 35-by-130-foot lot. When I moved in, my yard was all grass; shadeless, with full exposure to east, south, and west-facing sunlight. Perfect for a sun-loving garden, but not ideal for outdoor leisure.
Q: What were your practical goals for the project?
A: My goal was to create a secluded outdoor space that facilitated intimate social gatherings that also served as a place of personal refuge and relaxation. I also wanted the cabana to be a cohesive part of the entire backyard garden rather than an independent structure.
Q: What solutions did you find to your design problems?
A: Blending windows with the slatted wood design blurred the line between indoor and outdoor structure. Placing vining plants around the cabana, and having them become a part of the design, makes one feel both connected to and protected by the surrounding garden.
Q: What are your favorite features of the project?
A: I like how the garden layout sparks curiosity and exploration in the friends and family who experience it for the first time. One of my two top favorite features is the way in which the garden evolves so rapidly throughout the season, and consequently how that transforms the physical appearance and emotional feel of the cabana. In May and June, sunlight warmly peeks through the slats, making the space feel warm and rejuvenating. From July through August, the cabana becomes a secluded and shaded sanctuary from the intensely hot and humid Nebraska summers. The best part about my garden is how it transports me to a magical, nondescript place.
Q: Where did you cut corners?
A: Everywhere, haha! The only big expense went into the wood for the cabana and topsoil/compost for my raised beds. The marble, pea gravel, raised bed wood, furniture, windows, planters, cinder blocks, etc. were thrifted, salvaged, and found through happy accidents.
Q: If your project was a celebrity, who would it be?
A: Probably a hybrid between Sting and Drew Barrymore.
Q: What projects would you tackle if you had an unlimited budget?
A: I would remove the concrete paths and replace them with spaced-out pavers with room for things to grow in the spaces between. I'd do the same for my gravel parking space in the back alley (I have this fantasy for creating a trellised carport that would be shaded by vines in the summer). I'd also remove all of the damn grass in my narrow lot and replace it with native grasses, perennials, and wildflowers.
Q: What is your day job?
A: I'm actually in transition towards working in the realm of interior and/or garden design. I just designed a new restaurant in Omaha (Au Courant), and that coupled with my work in my backyard have revealed to me a deep love for the psychological power of design. I'm looking at grad school programs right now in both fields.
Q: What is your favorite local shop or garden nursery?
A: Mulhall's, hands down. They have an incredible selection of indoor/outdoor plants, home, and garden merch. Most importantly, they understand and deliver on the latest garden trends and present their product in a way that makes people fall in love with plants.
Before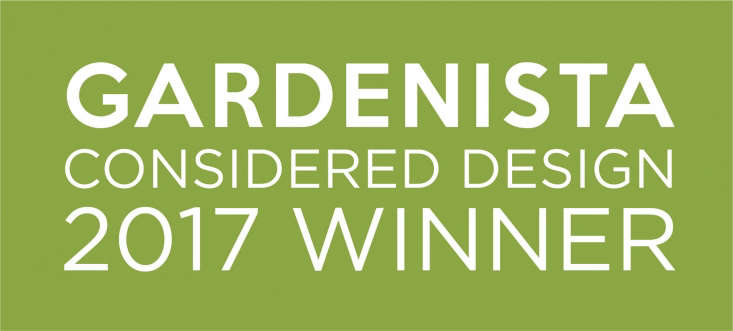 (Visited 146 times, 1 visits today)