Architect Ian McChesney faced many challenges to constructing a house in south London's Sydenham Park conservation district, including stringent zoning requirements and no fewer than 68 objections from other residents of a neighborhood predominated by Victorian stucco and brick.
In the end, the neighbors probably like what they see, as it's mainly a reflection of their own homes. McChesney's innovative  "mirror house," completed in 2014, has an opaque glass facade that projects images of the surrounding buildings and park. (The house sold recently; for the listing see The Modern House).
Photography courtesy of The Modern House.
Above: A gravel path bordered by a grass lawn leads to a front stoop of iroko wood steps. The house has a light environmental footprint and is certified as sustainable.
Above: The panels reflect the trees and bushes in an adjacent park in the protected green space.
Above: A black patio and stairs complement the dark facade. Floor to ceiling windows erase the line between outdoors and in.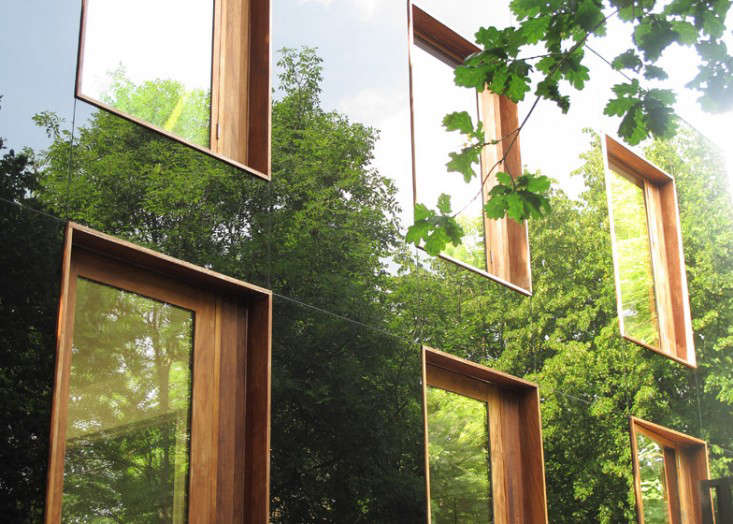 Above: Triple-glazed windows framed in iroko wood look out onto the gardens.
Above: Rorschach test: where does the garden begin and the house end?
Above: A sustainable timber frame has a skin of polished black glass.
Above: You can see the neighbors' house–of a more traditional style–reflected in the facade.
For more of our favorite gardens and houses in London, see:
(Visited 190 times, 1 visits today)