In the Northern California county known as the birthplace of America's open space movement, a net-zero cluster of buildings on a knoll celebrates the views. Sausalito-based architects Turnbull Griffin Haesloop built a getaway ranch for a family in the rolling hills of West Marin:
Photographs by David Wakely courtesy of Turnbull Griffin Haesloop.
Above: A model of sustainable design, the ranch has a rainwater capture system (for flushing toilets), reclaimed wood floors, and high R-value insulation.
Above: Stainless steel sunshades protect windows against solar heat.
Above: The landscape architects, SWA Group, chose native plants and drought-resistant perennial grasses to complement the compound.
Above: A cluster of buildings was sited to create a central courtyard, protected from wind, that has a view of nearby Mount Tamalpais.
Above: An extended family uses the ranch as a gathering place for holidays.
Above: A plunge pool and hot tub were sited for sun and wind protection.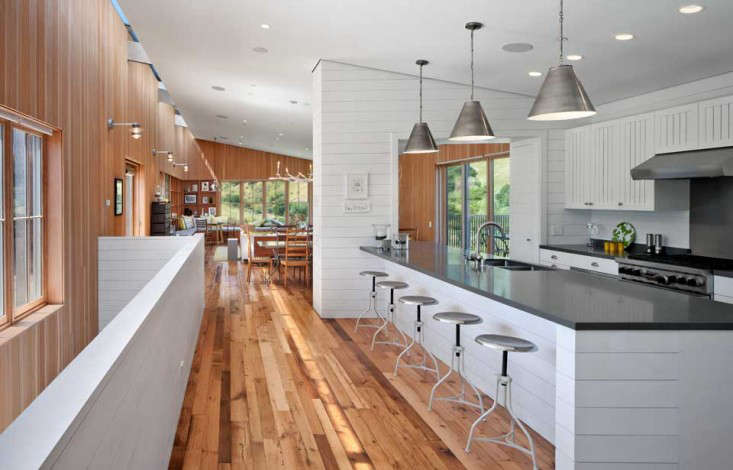 Above: A living/dining space with reclaimed wood floors is big enough to accommodate gatherings of 16 people.
Above: Built of western red cedar, the house has a corrugated zinc roof.
For more about the legacy of Marin County's open space movement, see:
(Visited 237 times, 2 visits today)