To create more outdoor living space for their family of five in LA's Pacific Palisades neighborhood, landscape architect Mark Tessier's clients (a Grammy-winning alternative rock musician and his wife) bought the house next door and tore it down to create an expansive garden.
"The question was how to balance a gaggle of kids and their play zones with the grown-up idea of 'I want my property to look good all the time'?"says Tessier of Mark Tessier Landscape Architecture. "They needed a garden that was as flexible as it was refined."
And they got it:
Photography by Art Gray.
Poured in place concrete pavers were "actually poured a half an inch too high, so we could grind them down like terrazzo to give the path an unexpected stone quality," says Tessier.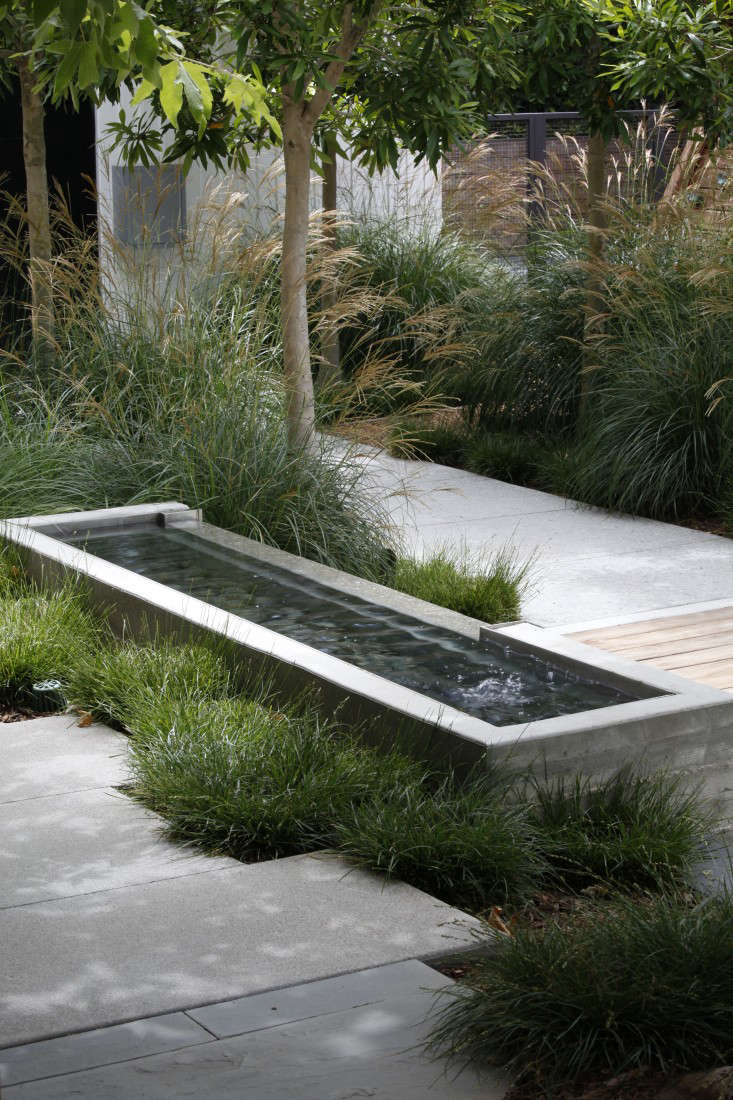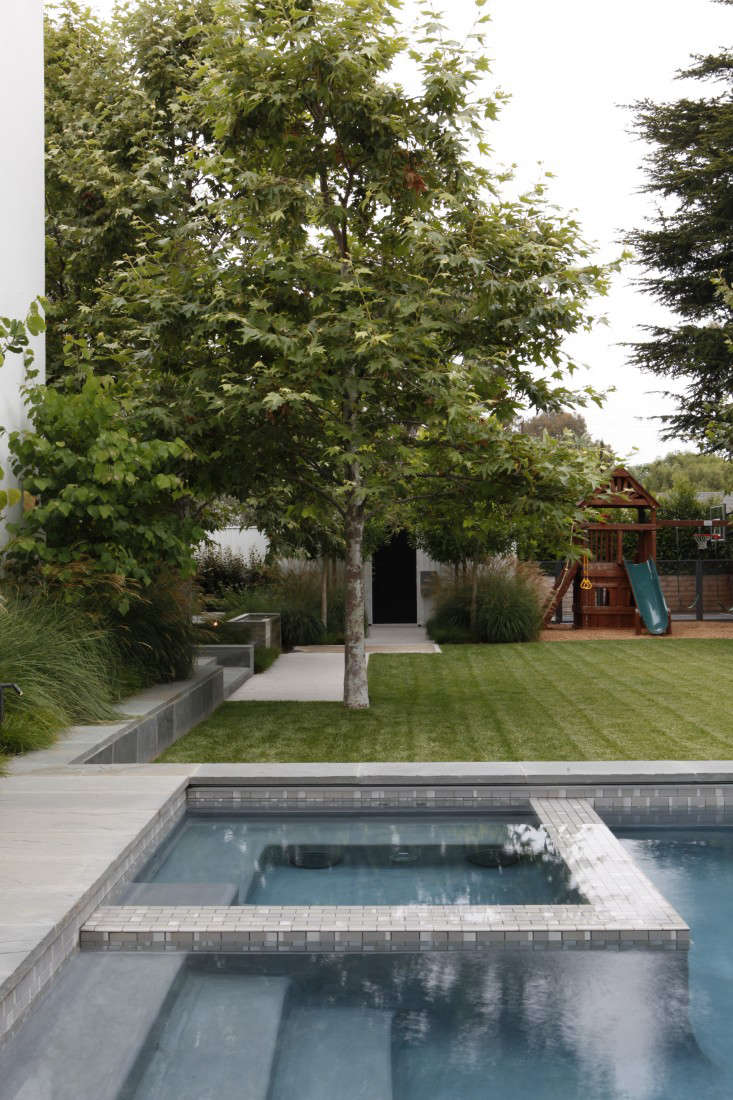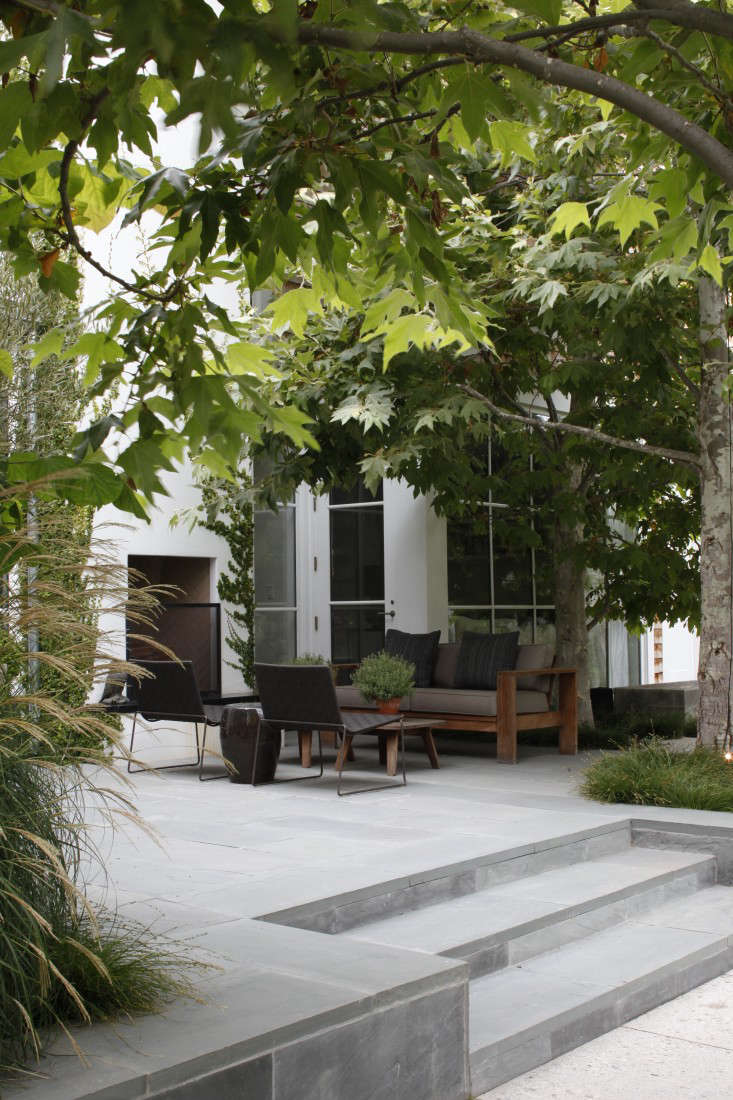 N.B.: This post is an update; it was first published November 2016.
For more of our favorite indoor-outdoor landscapes, see:
(Visited 1,882 times, 1 visits today)