With a name like Batsford, the gothic pile situated near the town of Moreton-in-Marsh in Gloucestershire promises much and does not disappoint.
Batsford has an arboretum, and a tantalizing pedigree, having belonged to England's Mitford family (minor aristocrats and major influences on 20th century culture). Algernon Bertram Freeman Mitford, whose creation it is, was an Eminent Victorian who knew a lot about trees. Memories, his best-selling book, is described by his granddaughter Jessica Mitford as "monstrously boring." Fortunately the arboretum is anything but, even in dense fog when it's hard to see anything at all:
Photographs by Kendra Wilson.
"Bertie" Mitford may have inherited a fortune but was not work-shy: he lived in China and Japan as attaché to the British Embassy and took careful note of botany and horticultural practices. He was also administrator of Kew Gardens and drew on the knowledge of the friends he made there while planning and planting the arboretum and the "wild garden" at Batsford. The place works because it was so artfully put together in the first place and amazingly, when his son David ("Farve" in Mitford lore) sold the estate after World War I, it fell into the right hands.
David (second Lord Redesdale) and Sydney, parents of Nancy, Diana, Pamela, Unity, Jessica, Deborah and their brother Tom, were left a little short after paying death duties for Bertie, who had built the house less than 30 years before. After the end of the First World War they were forced to sell up, and moved across the Cotswolds to Asthall Manor, near Swinbrook.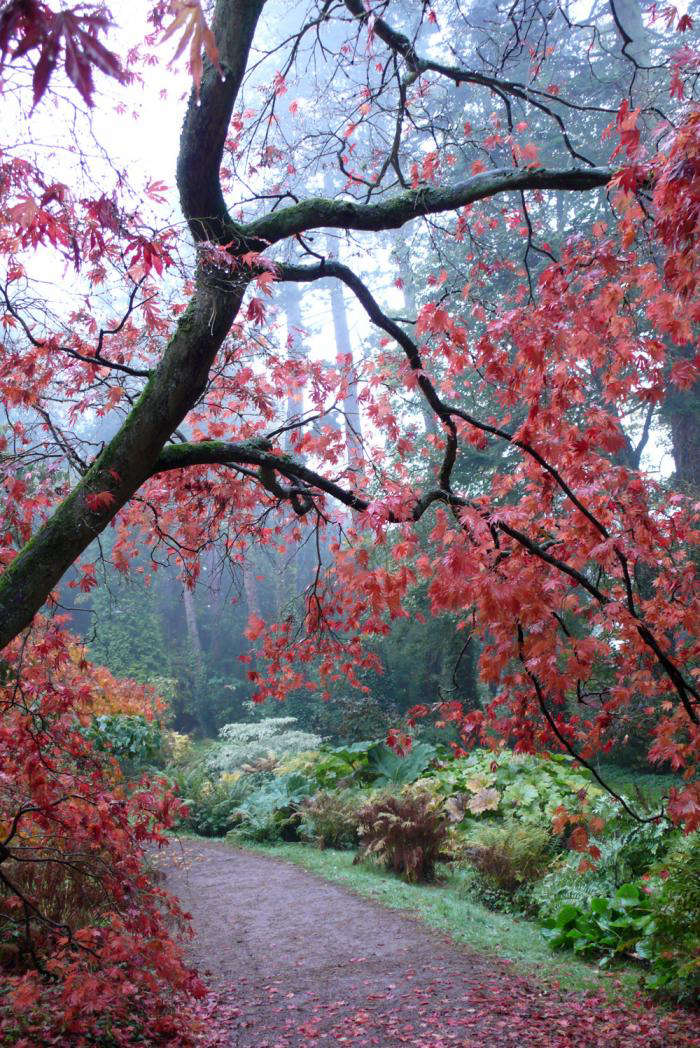 Although the wonderful trees are well-labeled and beautifully grouped, there is an informality which is key to the spirit of the place.
For more garden visits, see:
(Visited 295 times, 1 visits today)