The day is coming when gardens will be a more common sight than black tar on a roof. Here are a few green roofs we've been admiring:
Above: A 4,000-square-foot green roof installed atop a building in New York City. Image by Marni Majorelle.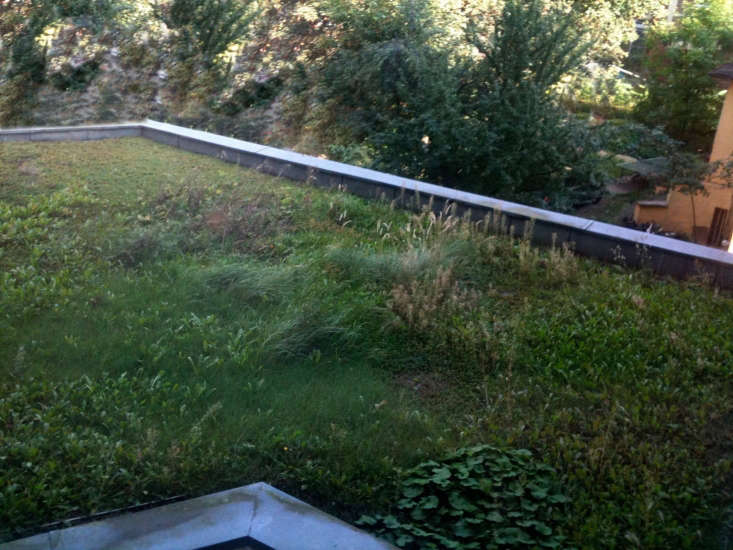 Above: On Long Island, a 1,000-square-foot green roof is being planted with native species–including Blue Eyed Grass, Green and Gold, Creeping Phlox, and Wavy Haired Grass–along with sedums and other grasses such as Blue Fescue. Image via Marni Majorelle.
Above: A rooftop meadow of sedums, planted by Brooklyn artist Paula Hayes, creates a natural habitat for birds, butterflies, and bees.
How do you install a green roof on a typical Brooklyn townhouse? Glad you asked: see How to Make the Most of Your Urban Garden: (Hint: Use the Roof Too).
N.B.: This is an update of a post originally published June 5, 2012.
(Visited 35 times, 1 visits today)