The Outer Sunset of San Francisco is "a neighborhood on the edge of the world, a city suburb built on sand dunes, where it is miraculous to even grow a garden on," says Anastasia Sonkin, co-founder of landscape design firm Talc Studio. "It's a tough place to plant given the extreme coastal climate conditions—sun, fog, salt, wind, and sand."
Yet, it is in this very part of the city that we recently spotted a backyard oasis alive with greenery. A miracle? No, just the handiwork of Talc Studio. "That's where many of the first gardens we made live, and that climate has become one of our specialties," says Anastasia.
Prior to Talc's involvement, the backyard was a "big sand pit," she says. "We would reach our hands into the sand and find relics like marbles, seashells, old concrete, bricks." Their clients wanted lushness where there was once barrenness. They also asked for a greenhouse that could double as a reading nook, an outdoor dining area, decor and furniture by true artisans. And they wanted to be comfortable walking barefoot outside.
Below, Anastasia and her co-founder, Taylor Palmer, explain how they delivered everything on the homeowners' wish list. "Gardens are where nature, people, and a particular place find each other. It's an incredible opportunity to design that unity," says co-founder Taylor Palmer. "To us it's moving art—because it's growing, living, dying, and regenerating."
Photography by Jorden DeGaetano, courtesy of Talc Studio.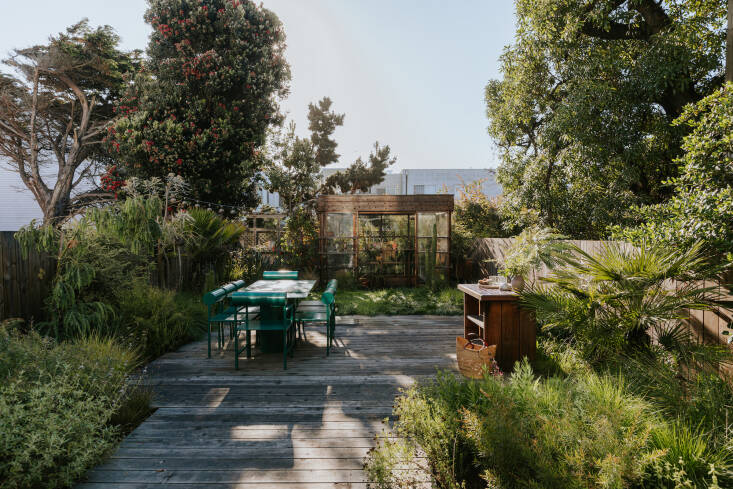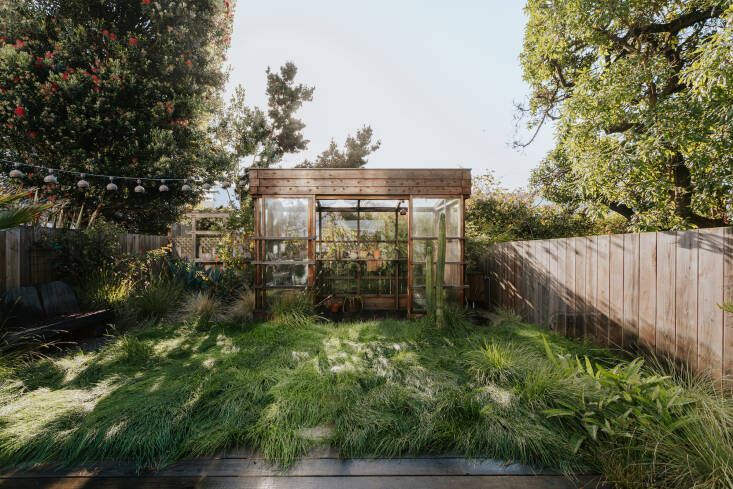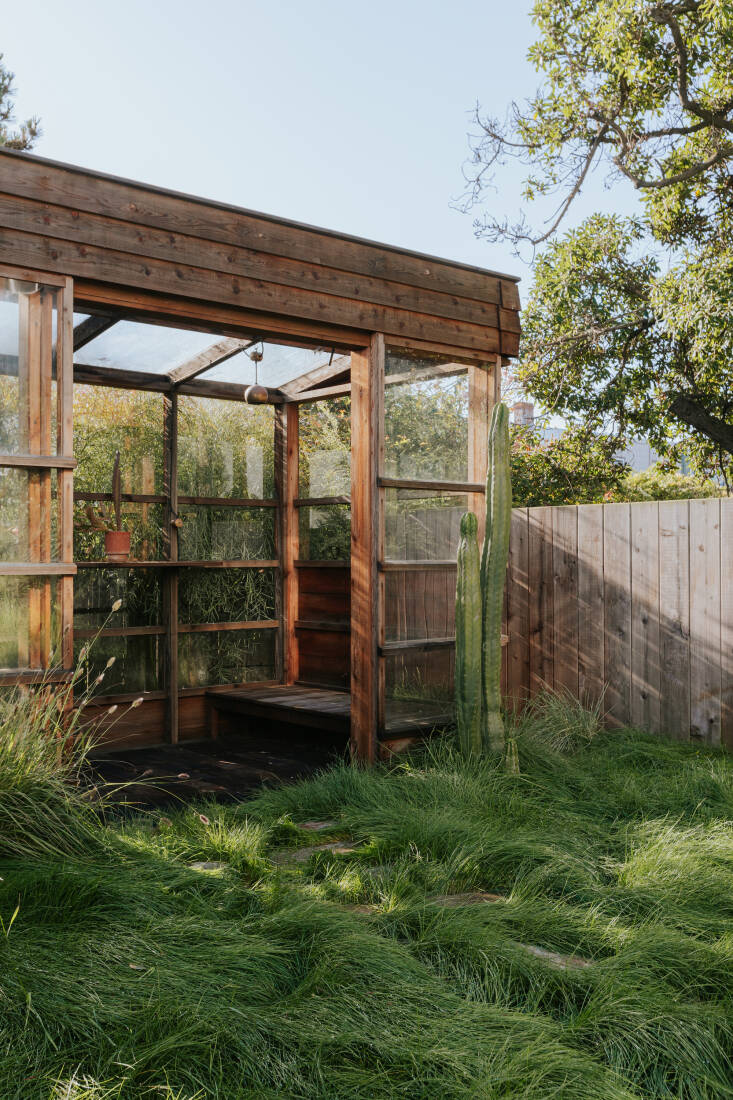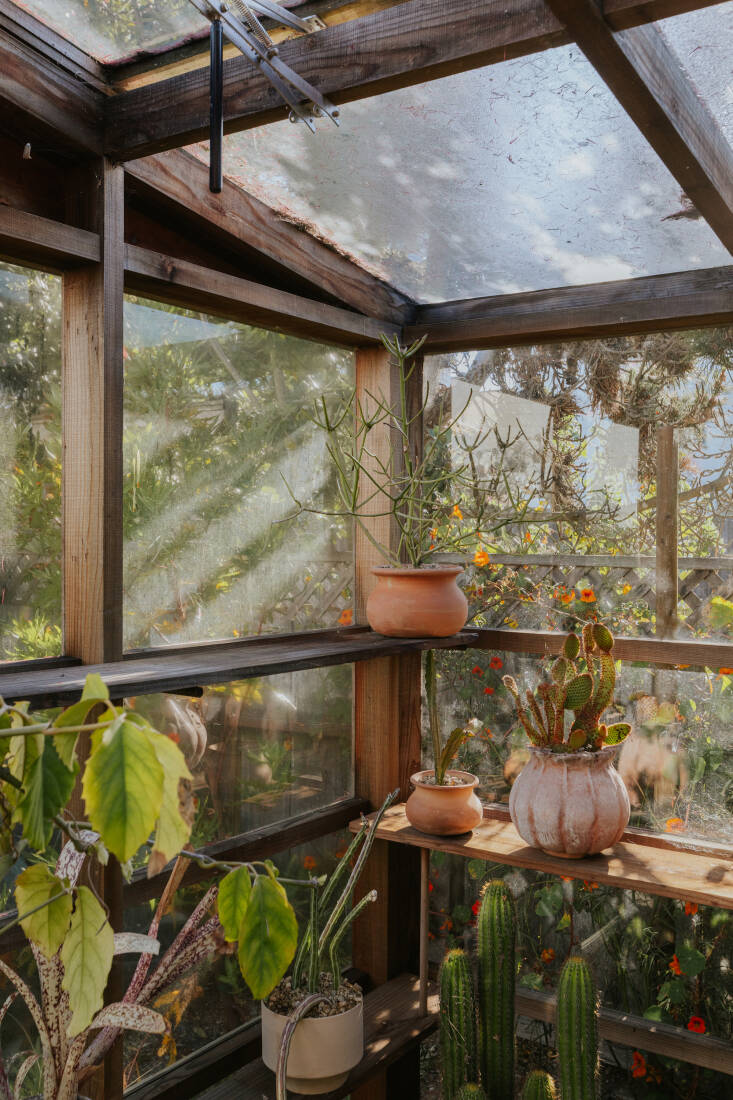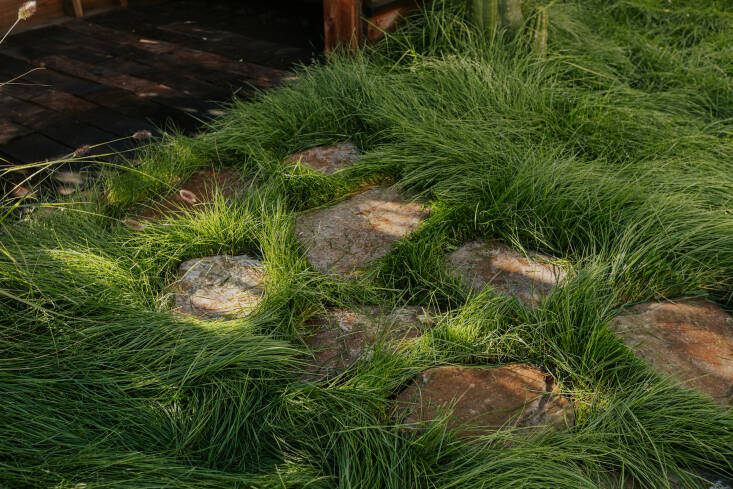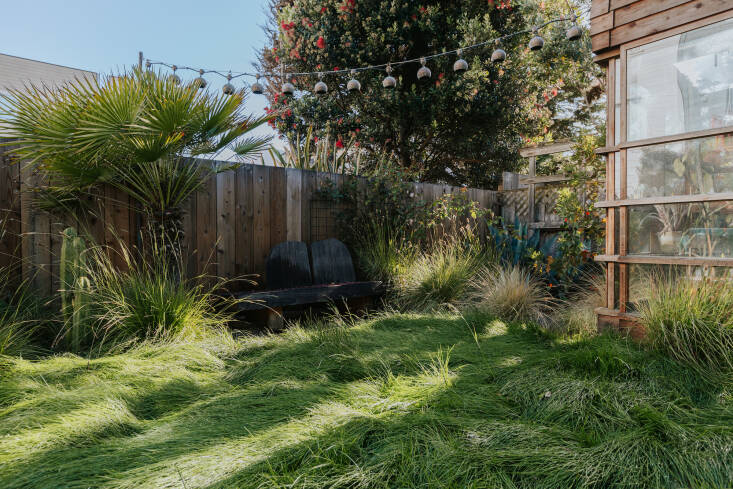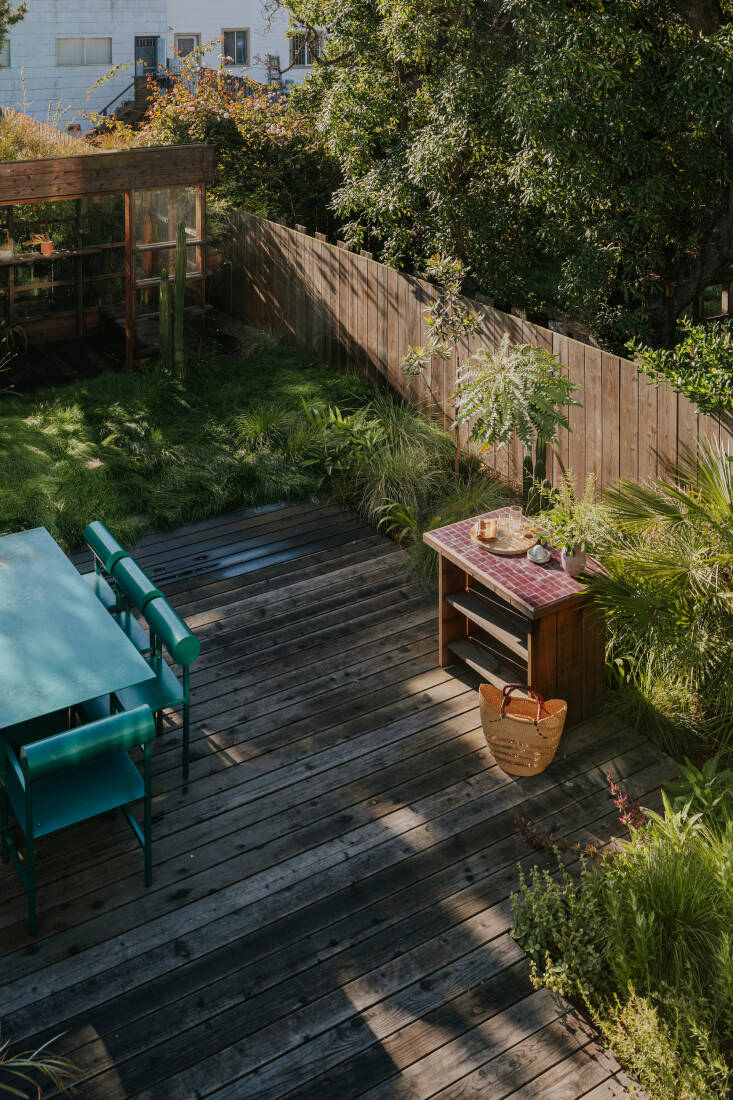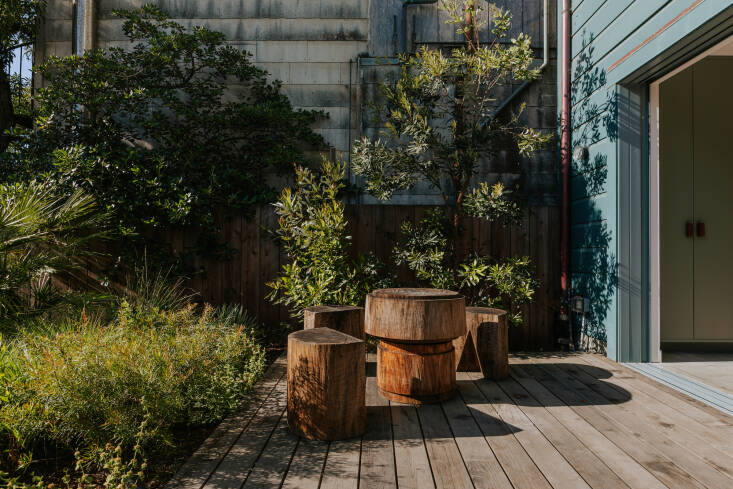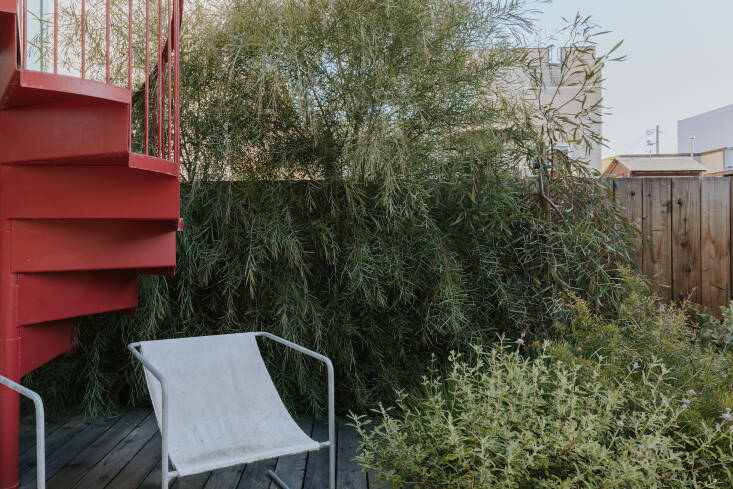 Above: Texture and movement.
For another Talc Studio project we admire, see:
For more Outer Sunset projects, see:
(Visited 5,592 times, 33 visits today)
Frequently asked questions
What is the concept behind the design of Outer Sunset Yard?
The concept behind the design of Outer Sunset Yard is to create an outdoor space that reflects the modern aesthetic of the home and provides a tranquil oasis for the homeowners.
How did Talc Studio approach the design process?
Talc Studio approached the design process of Outer Sunset Yard by carefully considering the site's unique characteristics, the homeowners' needs and preferences, and creating a harmonious balance between functionality and aesthetics.
What materials were used in the construction of Outer Sunset Yard?
Materials used in the construction of Outer Sunset Yard include wood and natural stones.
Can I hire Talc Studio for my own landscape design project?
Yes, Talc Studio is a professional landscape design firm that can be hired for landscape design projects.
Where can I find more information about Talc Studio's other projects?
You can find more information about Talc Studio and their other projects on their website or by contacting them directly.