Built on Maine's Mount Desert Island in 1916, three years before Acadia was established as the oldest national park east of the Mississippi, a privately owned Swiss-style chalet and its teahouse sat peacefully inside the park's boundary for nine decades. Then came the hurricane.
In 2008, Hurricane Hanna roared up the East Coast, leaving a swath of destruction and desolation. The storm struck the  Mount Desert Island property while a remodel was underway to convert the teahouse into guest quarters. Says landscape architect Matthew Cunningham, who saw the teahouse after the storm, "Only an exposed, depleted, and raw cross-section of earth remained, and it was rapidly eroding into the sea."
Cunningham, whose practice is headquartered in Winchester, Massachusetts (on the northern outskirts of Boston), was the right landscape architect to hire to come up with a plan. Having grown up near the park, he was familiar with the wild, untamed beauty of Acadia (in which there are 184 private properties on which the National Park Service holds easements). The plan Cunningham came up with won a 2014 Honor Award from the American Association of Landscape Architects.
Working with a client who wanted the garden to look natural and unstudied, Cunningham created a mossy fairyland fit for the rocky Maine coast:
Photography courtesy of Matthew Cunningham Landscape Design.
Before
After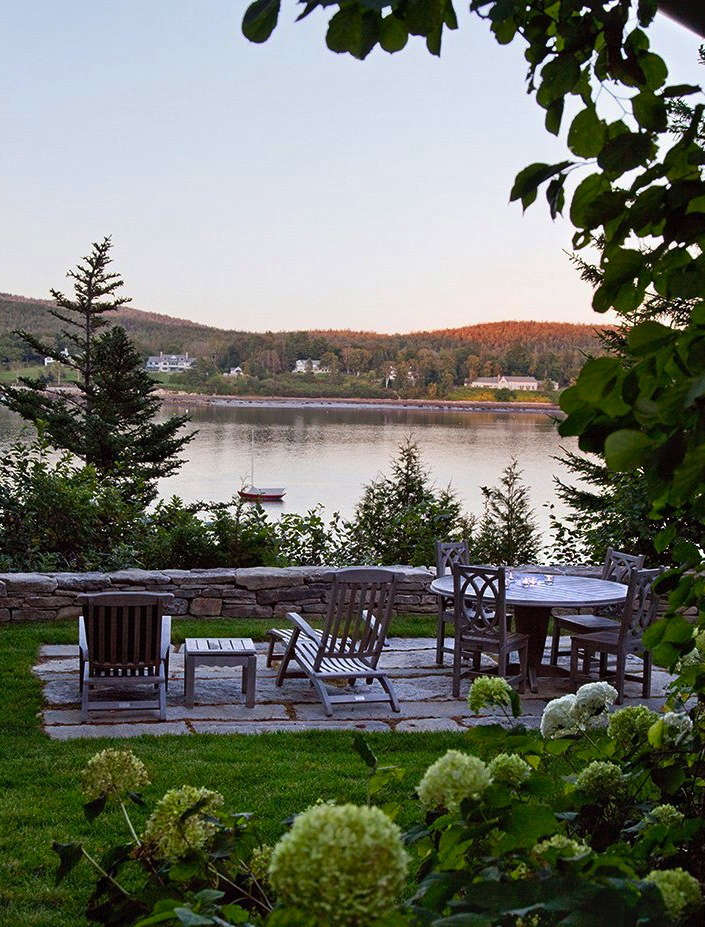 Meandering through Maine? See more of our favorite spots to visit:
(Visited 648 times, 1 visits today)