With bitterly cold winters, short summers, and a notoriously damp climate, Scotland's gardeners have their own particular set of challenges. Yes despite all this (and the often exposed, wind-battered sites) the country has a rich collection of stunning, inspiring gardens. Here are 10 ideas to steal.
Emphasize the Views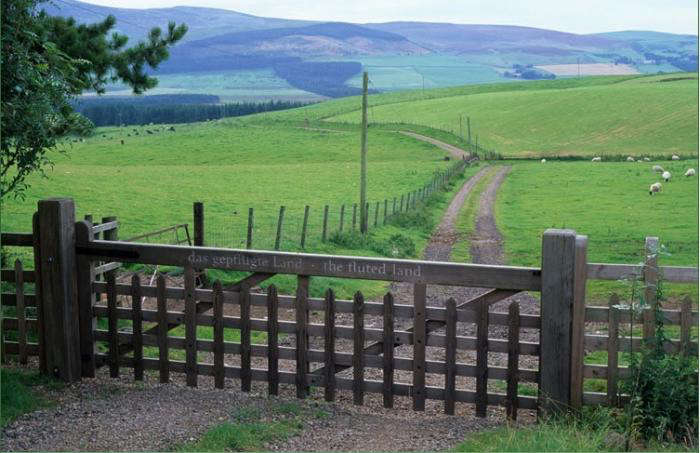 Exaggerate big open skies with long vistas. At the beautiful
Dunbeath Estate
the garden makes the most of the staggering views across the castle and out to sea, with neat paths cutting through the richly filled beds and borders.
Use Naturalistic Plantings
The carefully designed combinations found in naturalistic schemes meld perfectly with the wild landscapes beyond many Scottish gardens, echoing the curving lines of distant hills and mountains. At the Cambo Estate this style of planting is at its best in the low light of autumn as grasses, glowing asters, eupatorium, and salvias all blend in a dazzling display.
Add Spiky Thistles
Prickly thistles are the national emblem of Scotland and various cultivars – native and non-natives – are found in Scottish gardens, but none will stop you in your tracks as much as the rich blue spikes of the globe thistle, Echinops ritro 'Veitch's Blue'. Plant them en masse for the greatest effect.
Get Creative with Grasses
Ornamental grasses aren't just for naturalistic schemes. At Whitburgh House, a garden just outside Edinburgh, there are arresting combinations using formal hedges and topiary alongside billowing grasses and perennials. Owner Elizabeth Salvesen has used Miscanthus sinensis 'Flamingo' to form sweeping semi-circles in the middle of a pristine lawn or softened the sharp lines of yew pyramids with a circle of Sesleria autumnalis.
Rethink Heather
You'll see vast swaths of this tough but beautiful flowering evergreen all across the wilds of Scotland, but it looks equally good as ground cover in garden settings too. These fully hardy plants, which prefer an acid soil, come in some arresting colors too, including the bright pink Calluna vulgaris 'Jana'.
Design a Pinetum
If you have the space, a collection of pines and conifers (the word comes from the Latin "to bear cones") will give year-round color and structure. The native Scots pine (Pinus sylvestris) can reach a towering 36 meters (about 118 feet) if left to its own devices.
Create a Micro Climate
Create micro-climates with towering hedges and topiary. Despite being exposed on two sides to the sea, the stunning gardens at Wormistoune on the eastern tip of Fife are protected by towering yew hedges and old stone walls build with reclaimed stone from the demolished Victorian additions to the house.
Lay Stone Paths
Also at Wormistoune, and almost any grand Scottish garden, local stone is used for imposing paths and walkways – either laid in blocks or arranged with curved stones in between for a more textured effect.
Plant a Shelter Belt
Gardening in exposed sites calls for serious measures, such as a multi-layered shelter belt using a mix of deciduous and evergreen trees as well as a shrub layer planted in the path of prevailing winds to help create a more sheltered garden where plants can flourish.
Create Drama with Topiary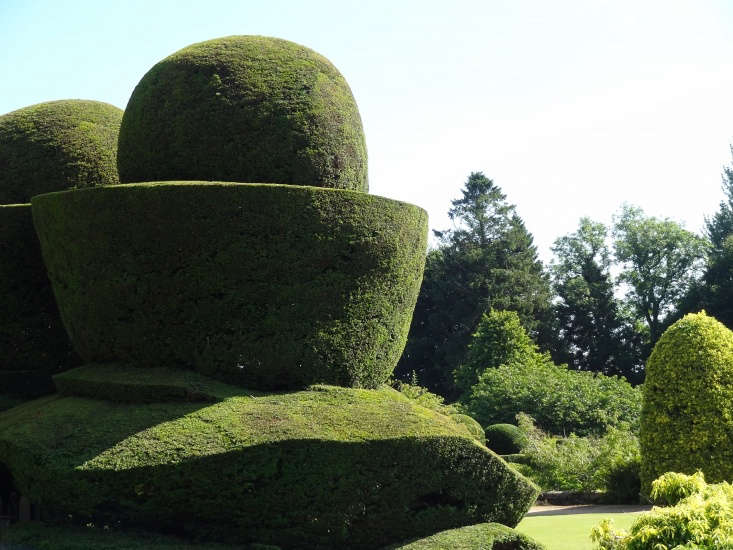 Neatly clipped topiary will add year round structure. At Parkhead in Argyll & Bute, clipped forms take centre stage with boxwood, yew, beech, hornbeam, holly, laurel are laid out in a strictly symmetrical garden of cones, cubes, columns, domes and pristine parterres.
N.B.: For more of our favorite gardens in Scotland, see:
(Visited 764 times, 6 visits today)