It took four years to build Joseph Paxton's Great Conservatory at Chatsworth in Derbyshire and when it was completed in 1840 it was the largest glasshouse in England at 84 meters long (about 275 feet). This was the golden age of these grand glass structures: places to nurture plants, but also to sit, contemplate or socialize.
A couple of centuries earlier the conservatory had caught on when wealthy landowners built orangeries to grow their own citrus trees. But the Victorians, who were intrepid plant hunters, made the conservatory their own and soon many homes boasted ornate glasshouses filled with lush collections of sun-loving houseplants.  Today the most inspiring glasshouses all owe a debt to those times. Here are 10 ideas to steal from English conservatories.
Introduce Climbers
Exposed timbers and metalwork provide the perfect framework for training colorful or scented plants that will twine and clamber up into the roof. Jasmine is the classic conservatory climber, creating a heady fragrance but colorful climbers such as plumbago or bougainvillea can give instant impact. Use simple wire supports or trellis to train plants up into the rafters.
Get Hanging
The most atmospheric glasshouses are a jungle of plants at all levels. Hanging plants can create drama up high; if you want to create symmetry, then use several of the same plant spaced above a seating area. Or mix it up with trailing plants in an eclectic mix of heights and planters. At Conservatory Archives in East London, trailing ferns and succulents create some of the most interesting textures in a richly verdant store.
Create Some Shade
Soften the light with roll-up blinds in earthy tones. In the greenhouses and kitchen garden conservatory at Petersham Nurseries in Richmond, overhead sunlight is softened with textural Indian blinds which are both practical and beautiful.
Go Soft
Start a Collection
Whether it's deliciously scented pelargoniums or a grouping of fragrant citrus trees, a collection of plants provides major impact.
Use Victorian-inspired plant theaters to display collections of smaller plants such as cacti or succulents.
Add a Table
A long antique table can be used to stage a collection of plants or to use for impromptu dinners. At Jasper Conran's former country retreat Ven House in Milborne Port, Somerset an antique dining table takes center stage in an incredibly ornate early Victorian conservatory.
Let There Be Light
Create an atmospheric dining space with hanging lanterns or chandeliers. By day they will add atmosphere and at night they will create dramatic shadows across stone floors or walls.
Bring in the Statuary
Don't save impressive statues, planters, and stone for outside—inside they can perform the same functions, adding a sense of symmetry and introducing some grandeur to a glasshouse. Use one focal point or arrange pairs on either side of a seating or dining area.
Hang Antique Mirrors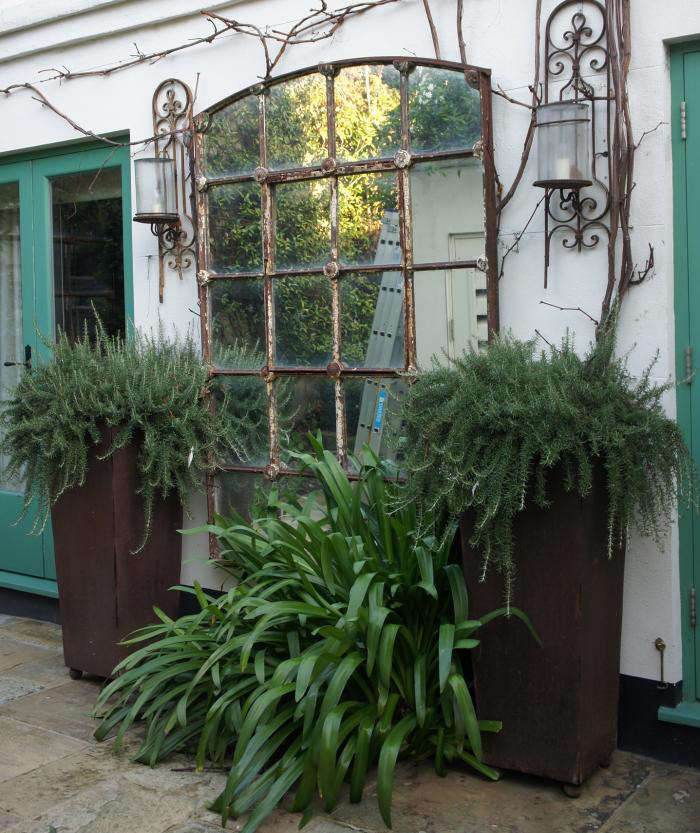 Mirrors of all shapes and sizes will create depth and interesting reflections by day or night. Use an oversized distressed mirror as one focal point or hang a series of mirrors together.
Add Towering Palms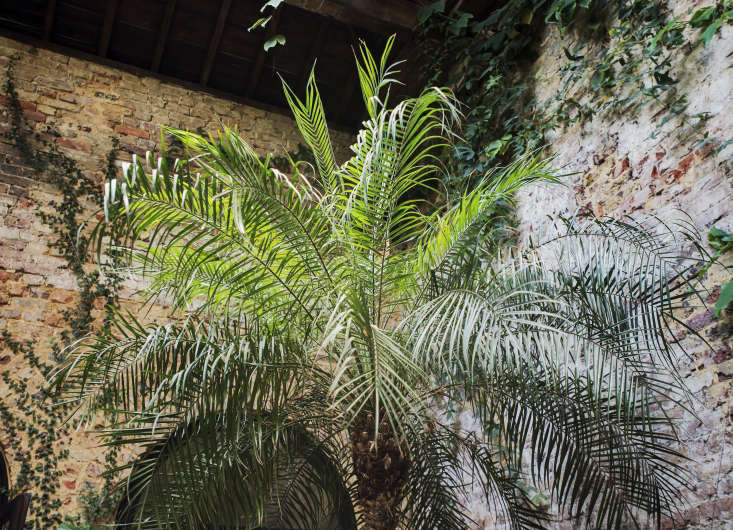 Look at any image of the Victorians spending their leisure time in their beautiful conservatories and there will be some towering palms or banana plants creating a dramatic backdrop. Stand smaller plants on tables or plant stands so that the foliage is elevated and soften the corners of conservatories with the tallest specimens.
N.B.: For more of our favorite gardens with greenhouse style, see:
(Visited 883 times, 2 visits today)