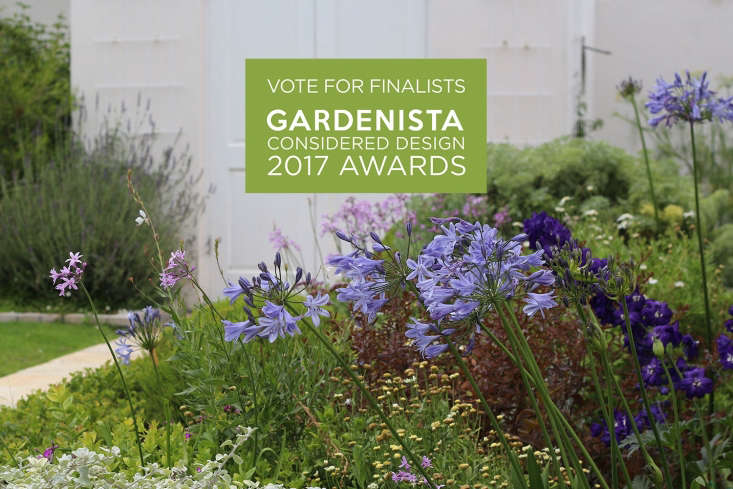 The submissions are in (over 1,300 photos of gardens, patios, and design-worthy outdoor living spaces included), our panel of design experts have made their selections, and now it's up to you to choose the winner. Vote now for your favorite finalist in the 2017 Considered Design Awards, and read on for everything you need to know:
When is the voting period?
July 10 through August 4
Which Gardenista categories are open for voting?
Voting is open in the professional and amateur categories for each of the following:
Best Landscape
Best Garden
Best Outdoor Living Space
Best Curb Appeal
Best Edible Garden
Best Hardscape Project
Please note that there is no public voting for UK finalists.
How often can I vote?
Readers can vote once per category per person per day.
How do I vote?
Head to the Gardenista Considered Design Awards 2017 homepage to vote, plus see all of the finalists and read more about rules and regulations.
When will the winner be announced?
The winner will be announced on Monday, August 7. Stay tuned!
For More Inspiration
Visit past years' winners and contests:
(Visited 10 times, 1 visits today)