Pies in the oven, potatoes peeled, turkey basted. Check, check, check. Congratulate yourself if you've forgotten no Thanksgiving detail except…the tabletop. The tabletop! No centerpiece? No artfully foraged fronds? Panic? No.
This Thanksgiving, you can tell guests that the theme of the dinner is "Still Life with Cactus." Surely you've got a potted succulent or three lurking around the house. If so, we've rounded up some easy ideas for how to transform a few houseplants into the star of the show. Here are seven last-minute ideas for arranging Thanksgiving tabletop succulents. We are grateful for all of them:
Pincushion Cactus
See more of this arrangement—and tips for recreating it—at Steal This Look: Dry Garden Tablescape.
Statement Succulents
See more in World's Best Tabletop Garden.
Jade Plant
Echeveria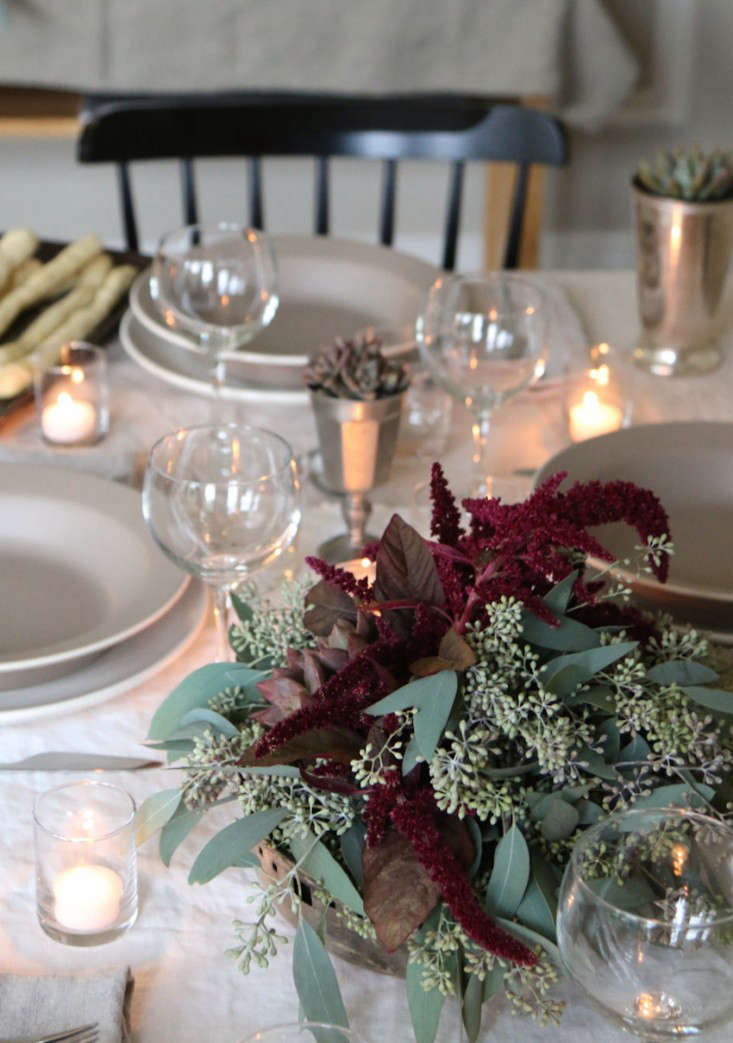 See more of this tabletop—and tips to make your own version with what you have on hand—in DIY Succulents: Tabletop Arrangement for Under $20.
Wondering which succulents you are about to mix and match? It's not hard to ID them. See Succulents Explained: How to Identify and Grow 12 Favorites.
Kalanchoe
Common kalanchoe can be elevated from garden center staple to a special centerpiece if you pass over the gaudier plants with red, yellow, or orange in favors of flowers that are "pale pink and subdued rust," writes our contributor Chelsea Fuss. Read more of her tips in Kalanchoe: Rethinking a Kitschy Houseplant.
Sedum
Mix and match succulents based on the color of their leaves to emphasize deep purple and pink-tinged foliage.
Succulents in Silver
See more of this tabletop arrangement in Succulents for Two: A Tarnished Tea Party.
Need more ideas, quick? See:
(Visited 4 times, 1 visits today)