All houseplant lovers can use more inspiration and inside tips. For a beginner trying to nurture a first Monstera or a houseplant hoarder with hundreds of potted friends, the books on our holiday gift list offer visual inspiration as well as comforting words:
How to Raise a Plant
In this succinct, 112-page guide by Morgan Doane and Erin Harding of Instagram's @houseplantclub, brief bits of advice and encouragement accompany the sorts of loving photos that have so far earned the duo more than 465,000 followers. The advice is for beginners ("Knowing when your space is brightest and shadiest, as well as how far back into a room the sunlight reaches, will guide you in determining where to place your plants") and the detailed images are for everyone.
Root Nurture Grow
Following up on the success of their bestselling House of Plants, authors Caro Langton and Rose Ray roll up their sleeves to offer hands-on tips for the three p's of houseplants: propagating, pruning and planting. With discussions of rooting techniques, homemade compost, and the basics of how to take stem cuttings, the book is a particularly useful guide for houseplant collectors who like to share or swap specimens.
Leaf Supply
"A comprehensive (but easy to follow) care instructions for 100 houseplants—including tropical plants, palms, hanging plants, succulents, cacti, and more unusual varieties such as air plants and carnivorous plants—ensuring you learn and grow as your plant grows," notes the publisher.
Hanging Kokedama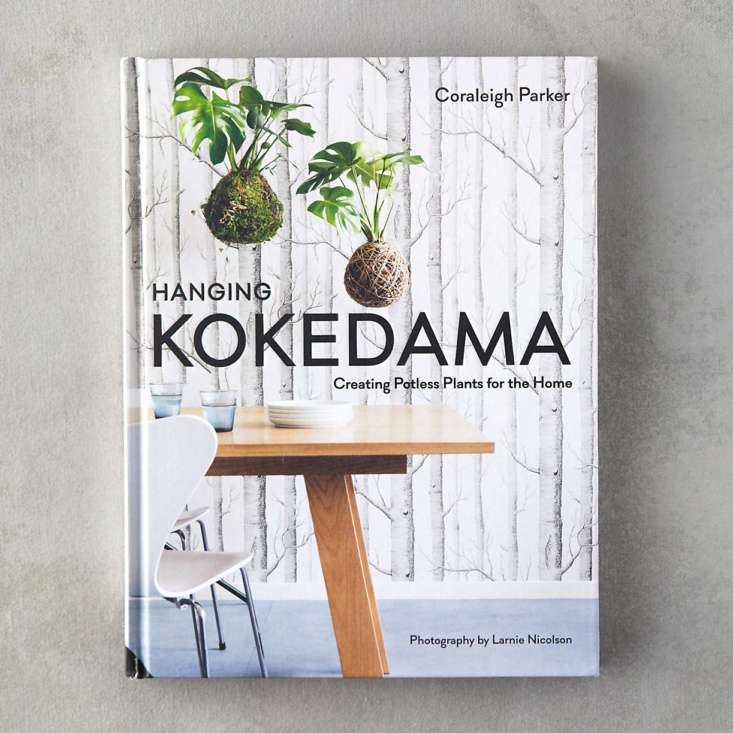 Author Coraleigh Parker wraps "ferns, succulents, herbs, orchids and even small trees" in moss balls and uses delicate string or fishing line to suspend them from the ceiling. With her step-by-step instructions (clearly illustrated in photographs by Larnie Nicolson), you can create similar floating plants for your own home.
Terrarium
Plant Society
Breathe easier, black thumbs. "Even if you've killed every house plant in the past, plant-cultivator and stylist Jason Chongue will show you that it's really not that difficult," notes the publisher.
Terrain
Like one of Terrain's stores, this book is crammed full of so many shiny, bright ideas that you don't know where to look first. With tips to force branches to flower in winter and ideas for making floral arrangements with blooming bulbs, the book crosses the threshold from outdoors to in.
Looking for more books for armchair gardeners? Browse our Required Reading archive and see more books we loved this year:
(Visited 134 times, 1 visits today)